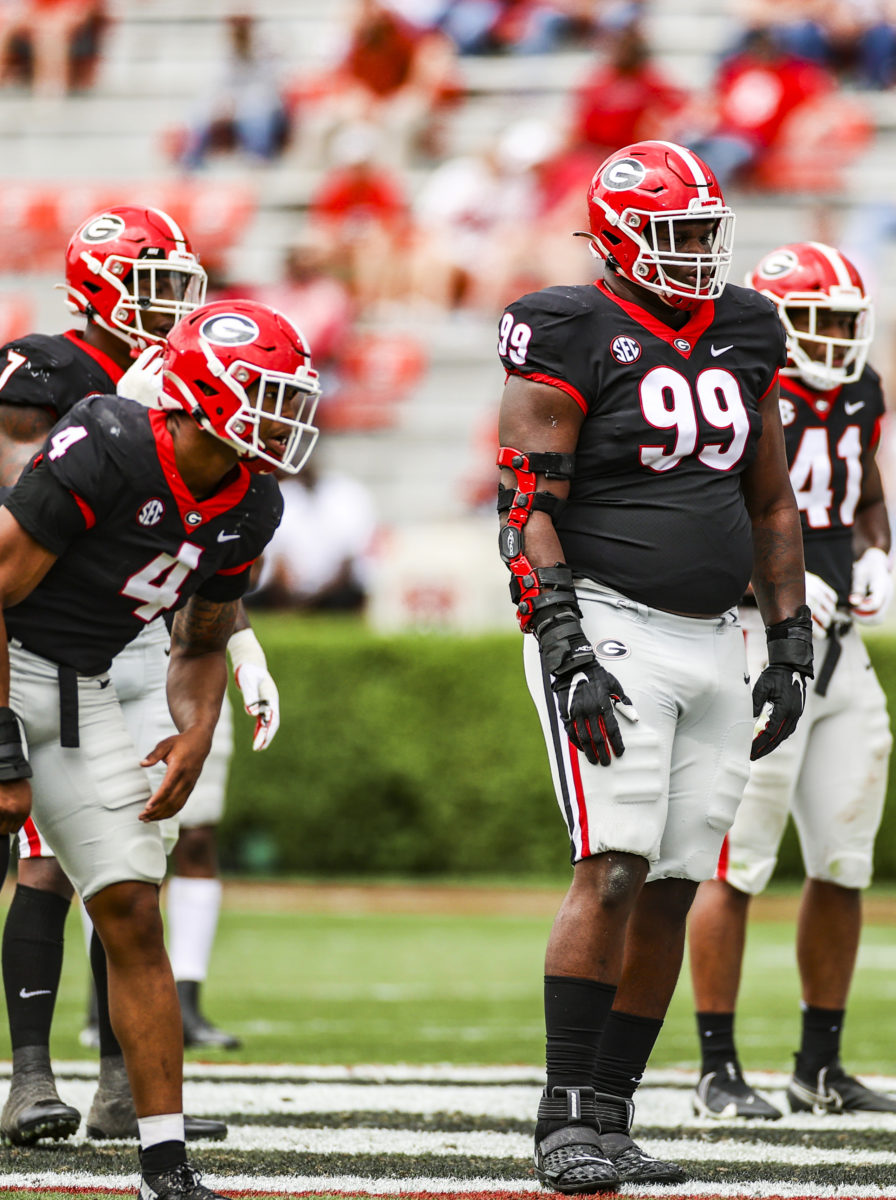 Talking season is over, and it is finally time for the highly anticipated showdown between the second ranked Clemson Tigers and No. 5 Georgia Bulldogs Saturday night in Charlotte.
Kickoff is set for 7:30 p.m. at Bank of America Stadium.
On a weekend filled with big clashes, this one is college football's most colossal, as these old foes, who's picturesque campuses are separated by just 70 miles, renew their rivalry amidst an abundance of hype and expectation.
The top five national rankings alone set the stage. For the winner, there is a high, high quality win that could boost the victor into the No. 1 national ranking, and there is margin for error in terms of playoff aspirations. For the loser, every goal can still be accomplished, but there isn't much wiggle room if there is another slip up. There has not been a two-loss team in the four-team College Football Playoff, which originated in 2014.
That 2014 campaign is the last time these two met, with Georgia prevailing 45-21 at Sanford Stadium, marking the Bulldogs sixth win in the last seven meetings with the Tigers, dating back to 1991. Clemson won in Death Valley 38-35 the year prior, in the 2013 season opener. Georgia leads the all-time series 42-18-4.
The 2014 season is also the last time Clemson didn't make the College Football Playoff. The Tigers have been in football's final four in each of the last six seasons, highlighted by national championships in 2016 and 2018. Clemson has separated itself from the rest of the pack in the Atlantic Coast Conference, those six playoff appearances coinciding with six straight league titles. All of this success has come under the watch of Dabo Swinney, who took over the program midway through the 2008 campaign.
Kirby Smart is in his sixth year as Georgia's head coach, guiding his alma mater to four consecutive top ten finishes. His Bulldogs won the 2017 Southeastern Conference title and played for the national championship. The next two seasons, 11-1 Georgia teams fell in the SEC Championship Game and were ranked No. 5 in the final poll to determine the playoff. The path to that final four is a much different one in the SEC.
Navigating that minefield of a schedule unscathed has been an accomplishment reserved for all-time great teams, placing, perhaps, a greater burden of victory on Georgia's shoulders.
Those aforementioned Bulldogs of 2017 won at Notre Dame in the second week of the season, and that victory over the talented Irish gave the Bulldogs a boost in the playoff pursuit.
Both are hungry for that kind of lift to open this season, while knowing there is a chance these two could renew acquaintances again in January.