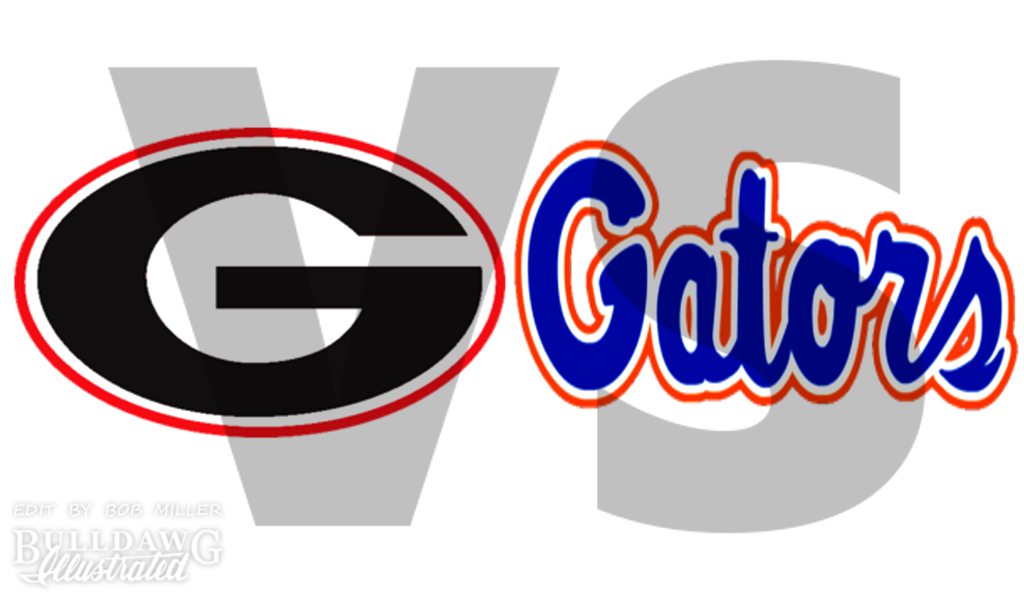 The 2017 football season has been magical thus far, but now the Gator skin must finally be shed in Jacksonville.


This Georgia football team has been simply brilliant, securing that signature win to get over the hump and following it with triumphant victory after triumphant victory. The Bulldogs of 2017 thus far have checked off many boxes and shed numerous skins of sins and ills of heartbreak and hand-wringing.


Now comes one of the toughest tests for both this season and for this program.


Like his predecessor, second-year Bulldogs head coach Kirby Smart is in the midst of a season that, to this point, has been downright special to the Georgia people.


In Mark Richt's second season, the 8-0 Bulldogs lost to 5-3 Florida.


It would be the lone loss for that magnificent Southeastern Conference championship juggernaut that would finish ranked No. 3 nationally. But that loss to the Gators cost the Bulldogs a shot at the big enchilada and continued Florida's domination in a series once controlled by Georgia. And this one, with an inferior coach with inferior talent.


One year later, the Bulldogs were ranked in the top five nationally and similarly lost to a talented, but inferior Florida squad. National championship hopes were evaporated.


The last time Georgia headed to Jacksonville undefeated was 2005, but the Bulldogs were without injured stellar signal-caller D.J. Shockley, and despite a fine performance from Joe Tereshinski III, there was once again heartbreak for the red and black. That was Urban Meyer's first season at the Florida helm.


That continued another unfortunate tone for Georgia in Jacksonville.


Meyer's Gators went 5-1 against Georgia, the Bulldogs victory of 2007 famed for the run on the field, big plays and Knowshon Moreno, unfortunately, wasn't a turning point but an outlier.


Steve Spurrier and Meyer are undoubtedly two of the great coaches in the history of college football. Their combined 16-2 record (11-1 for Spurrier and 5-1 for Meyer) is both flabbergasting and appalling to Georgia. Prior to Spurrier's arrival, returning to his alma mater as head Gator ball coach in 1990, the series all-time record favored Georgia 44-22-2.


The series is now led by Georgia 50-43-2.


That makes 21 of 27 for Florida since Spurrier. He was the game- changer of the series.


Much as Vince Dooley was for Georgia. Dooley's Dogs were 17-7-1 against Florida in his quarter-century as the Bulldogs legendary brilliant chieftain.


Special coaches make the difference.


Much of Spurrier's success against Georgia was driven by his sixth sense of hunger dating back to 1966. The eventual Heisman Trophy winner was thrust into the national spotlight after kicking the game-winning field goal on his lone career attempt in a 30-27 win over Auburn the week before the Cocktail Party.


Florida led 10-3 at the half, but Georgia's fierce defense shut Spurrier and the Gators down in the second half. There would be no first downs after intermission, and All-American Lynn Hughes returned a Spurrier interception 39 yards for a touchdown. Georgia took control, went up 20-10, and punched in a late one to win 27-10. The Bulldogs would go on to win the SEC championship, sharing the crown with Alabama.


The Gators remained sans SEC title and double-digit win season in their history until a quarter century later, Spurrier's return in 1991. Those totals have risen substantially since, in vast majority due to Spurrier and Meyer.


But times change and the fickle finger of fate now smiles on Georgia.


Smart, as a junior in 1997, was a big part of the Bulldogs 37-17 victory over the Gators – a win that is one of the biggest of that decade and the lone time in a dozen meetings with Florida sporting Spurrier as its head coach that culminated with a Georgia win.


Driven by a palpitating quest to put his beloved alma mater – sound familiar? – to the very top of the college football mountain, Smart's program has the hungry Bulldog faithful salivating for glory.


With this season's success – the last time Georgia won five straight games by at least 25 points was the powerhouse Bulldog squad of 1927 – and the top flight recruiting Smart and his program are delivering, early golden days are being savored.


But, as that list of dragons to slay continues with Georgia's ascension, this is a mighty beast.


Georgia is winning big with a beloved native son, and doing it the way the Bulldogs have done in the grandest of days – great defense, a superb kicking game, powerhouse running attack and big-play passing. Florida, meanwhile, is searching to find its way.


Had a couple of kicks gone differently, Florida could well be 5-1, instead of 3-3. But there is disappointment around this Gator squad. Making them vulnerable. And dangerous.


This is another fork in the Jacksonville road Saturday afternoon. Discontent in Gainesville, a volcanic, explosive optimism in Athens.


If Georgia routinely beats Tech and Florida, greatness will be achieved. Dominating the state and playing in the SEC Championship Game, these are high priority goals that Smart's Dogs aim to make routine.


Now comes the matter of delivering in Jacksonville.




---
Recent Articles by Jeff Dantzler


[pt_view id="b358db4n1f"]