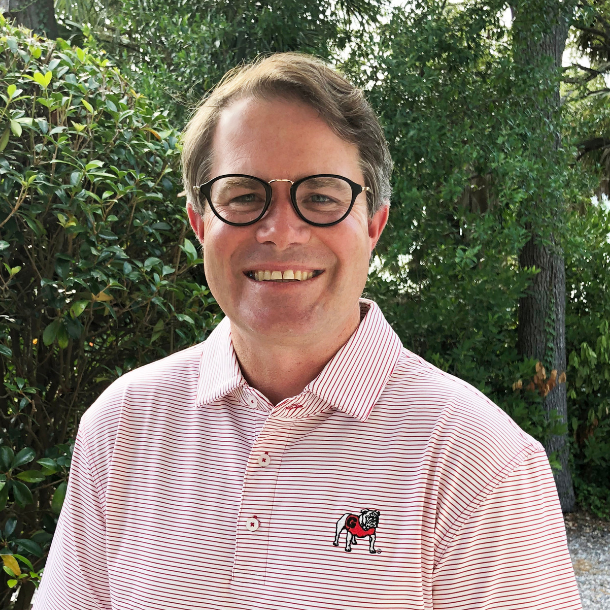 I trust everyone in the Bulldog Nation had a wonderful Christmas despite having to make some adjustments to your annual routines and rituals because of the pandemic. After all, hasn't that been what the year 2020 has been all about?
Adjust and advance … adjust and advance.
As we embark on this final week of the craziest year of our lifetime, I find myself wanting to heap praise and advice to a handful that have exemplified adjusting and advancing.
So here we go …
• A huge thank you to all our advertisers of Bulldawg Illustrated over the last 18 years. These are the folks that have supported our publication's mission of covering Georgia athletics and its passionate fan base. In particular, to the 2020 BI publication schedule, this digital Bowl Preview issue includes all our advertisers that committed to a full season (10 issues) back in August when the SEC released the updated all-conference schedule. You are the best, thank you!
• A massive tip of the hat must go to all of the players, coaches and other personnel associated with the Georgia football program. You have sacrificed a ton since March to remain healthy to play the game you so love, which is greatly appreciated.
• To the Georgia seniors, who unfortunately weren't able to have their proper good-bye on Senior Day in Athens, you will not be forgotten. I think this issue's cover says it best … one more win for the seniors.
• A huge salute to the SEC commissioner, Greg Sankey, who with the help of the ACC and Big 12 conferences literally saved the college football season this summer. Also, Sankey's stellar leadership continued through the fall/football season as he helped guide the 10 game all-conference schedule to near perfection. Most notably, unlike the not-so Big 10 conference, Sankey resisted the temptation to change the rules and guidelines that he and the SEC athletic directors and coaches set up back in August. When college football finally makes the move to hire a Football Czar, the search should only include a phone call to the man running things in Birmingham.
• To outgoing Georgia athletic director, Greg McGarity … thanks for the stability you brought to the Butts-Mehre building during your 10 years. McGarity put it best when describing his team's leadership philosophy of being stewards of the University with the goal of doing their best to support the success of Georgia student-athletes and coaches.
• To the next Georgia athletic director, who will be hired in the new year … you are lucky to be taking over a ship that hasn't run aground. Instead, you have one of the best coaching staffs in the nation, who have diligently recruited top-notched women and men to their programs. And you are also so fortunate to have the greatest fan base in the nation. Godspeed to the new hire, with the goal of many championships for the 2020s decade ahead.
• Kudos to Kirby Smart for navigating the 2020 season with great leadership and discipline. And for also handling like a pro the quarterback situation that certainly wasn't ideal. There is no doubt in my mind that the fruits of your labor are sure to be rewarded in the coming years with a national championship.
• Congrats to the Georgia football players that earned post-season accolades, like Jake Camarda, Monty Rice, Ben Cleveland, Richard LeCounte, Jordan Davis, Eric Stokes, Azeez Ojulari, Warren McClendon, Kendall Milton and Jalen Carter. You have represented the Georgia G with class and determination, so your recognition is greatly deserved.
• Congrats to the broken college football playoff (CFP) system for speeding up the process of moving to an 8-game playoff. In my opinion, 2020 wasn't the year to experiment adding more teams because getting a regular season completed was already so challenging. But moving forward, it is time to make the move. Can you imagine a 2021 playoff season, where the Top four teams are awarded a home game versus the 5-8 seeded teams? It would also guarantee less opt-outs and more importantly force the titans of college football, Alabama and Clemson, to play one more round. And yes, selfishly, the extra four spots would inevitably give our Dawgs a greater chance of being included in the party.
I think that about covers all my thanks and advice as 2020 comes to a close, but there is still one more football game (Chick-Fil-A Peach Bowl) to be played for our men in Red and Black. And I must say, the match-up against the Cincinnati Bearcats will be incredibly challenging. A depleted Georgia roster versus a Cincy program with a chip on its shoulder is daunting. However, as my uncle reminded me on Christmas day, last year's Sugar Bowl game versus Baylor was very similar. Yet Kirby and company showed up ready to play and put college football on notice that the Georgia program is here to stay. I expect nothing less when toe meets leather at noon in Atlanta on New Year's Day.
Please enjoy this final issue of 2020 of Bulldawg Illustrated. My last thanks goes to everyone on our staff that most definitely adjusted and advanced over the last five months. Even though the football team didn't get all 10 games completed, BI provided our readers with 10 excellent issues (plus a Season Preview in late June). We even produced a digital, re-issue for the Missouri game that was made up a month later.
Just like I'm sure the football team will finish strong, this issue certainly does the same. Jeff Dantzler, Greg Poole and Lance McCurley get you ready for the Bearcats throughout the issue. And be sure not to miss Blayne Gilmer's On the Recruiting Trail (pages 28, 29), so you can learn all about the Georgia 2021 class that will finish as one of the top three classes in the country when completed in February. And Hamilton Culpepper is back in this issue with his annual Hammy awards (pages 36, 37). How fitting that each of his awards gives a nod to the healthcare workers, who have unselfishly aided our country through Covid.
Finally, as football comes to a close, I encourage all Georgia fans to support the other athletic programs of the University in the new year. Both basketball programs are off to undefeated starts and gymnastics will be flipping things off soon, with baseball, softball, golf and tennis to follow.
That's a wrap.
Later 2020, bring on 2021 because that's the year a Natty will be attained for our proud Georgia football program. You heard it here first. Beat Cincinnati and Go Dawgs!!