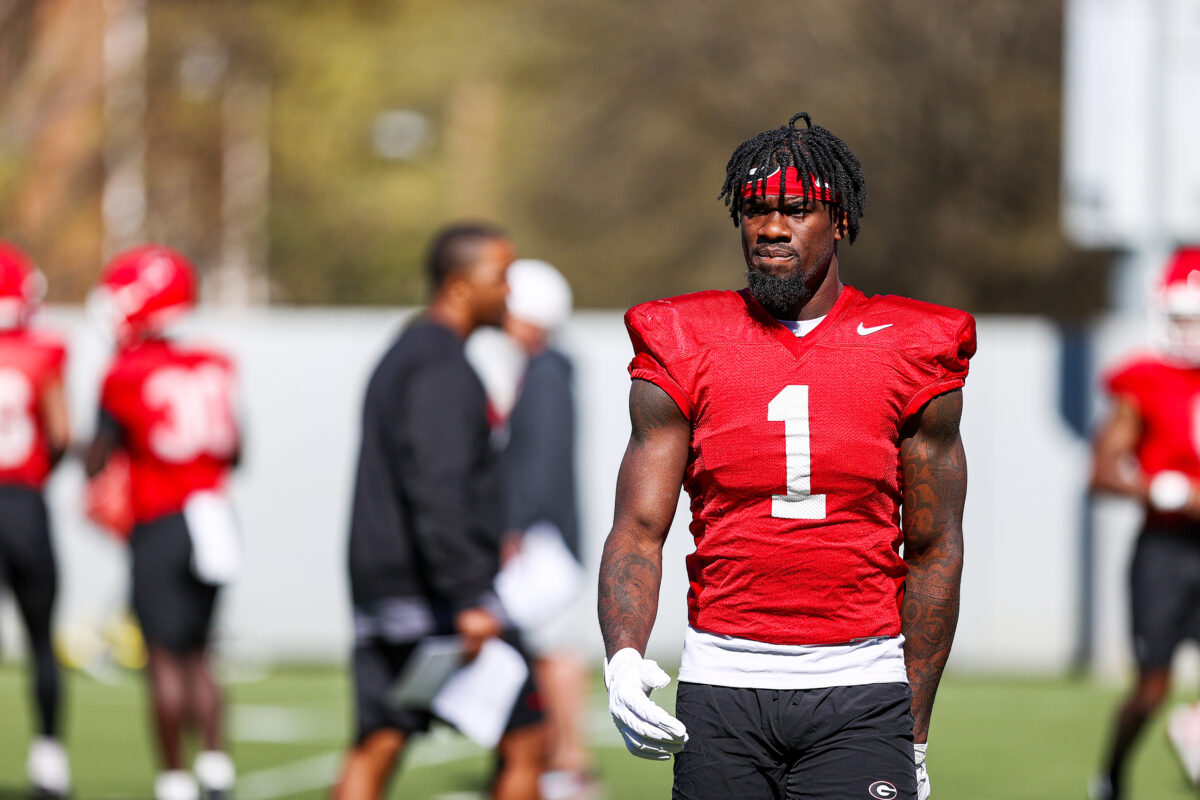 The 2023 Georgia Bulldogs will once again be among the favorites to lift the national champion-ship trophy come January 2024, but keeping a championship calibar team hungry is a daunting task. Enter Kirby Smart who is known for his masterful motivation tactics. As many people have heard through leaked locker room talks and pregame speeches, the Georgia head football coach knows how to deliver a message.
Last season, he was able to convince the defending 2021 national champions that nobody believed in them, and that the Bulldogs were viewed as just a one-hit wonder. But, as Coach Smart has said on numerous occasions, "this is a program built to be sustained."
This year, Coach Smart has found a new way to motivate his players. The 2023 Georgia football mantra is modeled after the New Zealand All Blacks Rugby Team, who is considered the most successful sports team in history. The four sayings are "There's no one bigger than the team," "It's an honor, not a job," "The better never rest," and "Sweep the sheds."
THERE'S NO ONE BIGGER THAN THE TEAM
Seems like a simple saying right? Most teams have probably thrown that phrase around a locker room at some point. However, at a school like the University of Georgia, embodying this saying is critical to continued success. We now live in a world filled with players getting life-altering NIL deals. Some four and five-star recruits base their entire college decision on what school will give them the most money. Whether you agree or disagree with NIL, it's the reality of college football, and schools must adapt. Some kids in the Georgia locker room will be making hundreds of thou-sands of dollars when they step on campus, while others will be walk-ons that are not receiving a penny from the University or other any NIL sponsor.
Coach Smart understands that this is a challenge. However, he's made it known that he doesn't care who you are, what your rating was out of high school, or how much money you are making. If you wear a "G" on your helmet on Saturdays, you are treated equally and expected to treat others equally.
IT'S AN HONOR, NOT A JOB
Football is hard. Everybody who has ever played knows that. It certainly is not easy to practice, lift and condition multiple times a day while staying in good standing academically, but that is the ex-pectation. Perspective is key as Coach Smart has explained. When talking to the Macon Touch-down Club, Coach Smart elaborated on this message. According to Smart, he reminds his players to look back at what their dream was during their 10th/11th grade years. He asks, "Are you not liv-ing that?"
Coach Smart makes a great point. Wearing the "G" and playing for the No. 1 football program in the country is an honor. Competing for championships and carrying the weight of heavy expecta-tions is a privilege. Playing in front of 93,000-plus fans and being the talk of college football is an envious situation. When viewing great responsibility as an honor, your perspective shifts. Smart preaches playing to the Georgia standard and his message is that players should feel blessed to be given that opportunity. It is an honor and a privilege to play at the University of Georgia, and Kirby Smart makes sure that is known to his players.
THE BETTER NEVER REST
Georgia has been the most successful team in college football the past two seasons. There is no denying that, and that is why the College Football Playoff National Championship trophy resides in Athens, Georgia. However, "humility is one day away." In college football, you cannot afford to slip up, especially not in the SEC. Having one bad game can derail an entire season.
Coach Smart explained that Georgia can't buy into the hype. "For every pat on the back, they will be there with a knife the next year." Georgia has deservingly received much praise from the media for their success and consistency. Every year presents a new challenge, and the Bulldogs will have to win with new personnel. In order to stay hungry and motivated, the Bulldogs will need to re-main internally focused on task at hand, and avoid the media hype.
SWEEP THE SHEDS
"Are you so hungry that you are willing to eat from the floor?" Besides pure talent and ability lies mentality. Georgia has the players and coaches necessary to win a third straight national champion-ship, but do they want it as much as the next best team? Coach Smart explained to the Macon Touchdown Club that, "If you are willing to eat off the floor then, I promise you, you won't have to worry about someone on Saturday." This exemplifies that Georgia's toughest opponent is them-selves, their mentality, and their preparation.