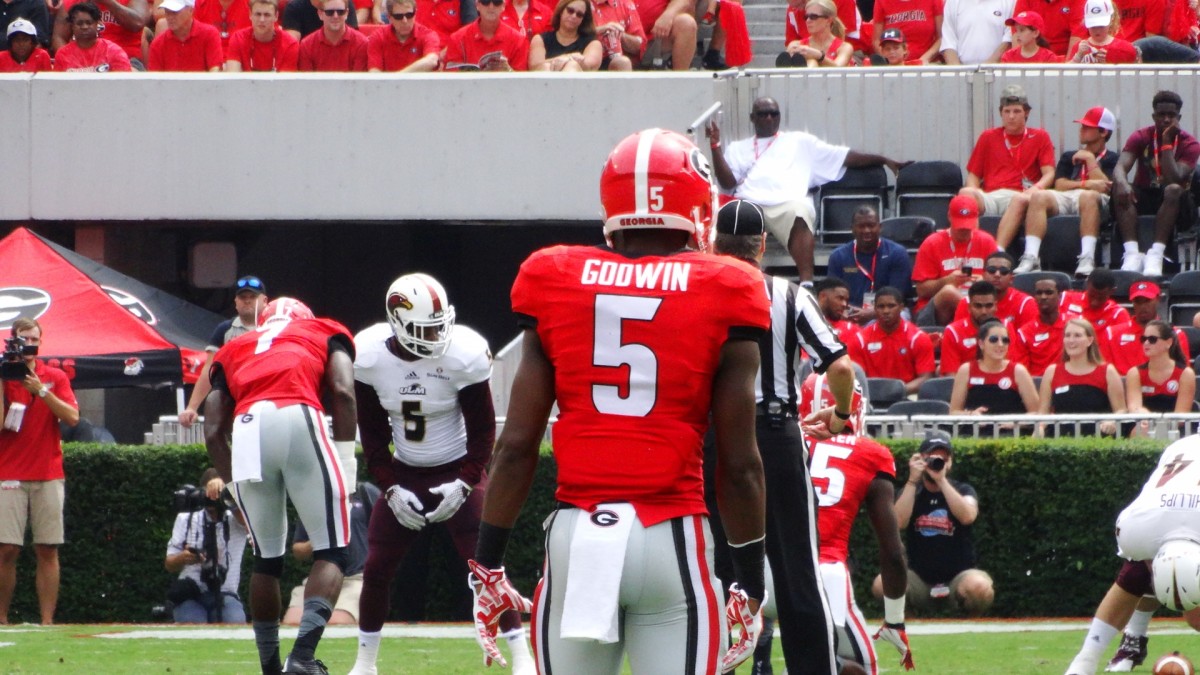 [su_spacer size="20″] The Georgia people are collectively grinning ear-to-ear after a 52-20 pounding of South Carolina between the hedges to push the Bulldogs to 3-0 on the year and 2-0 in Southeastern Conference play. Southern University comes to town for the first ever meeting between the two schools, and the Bulldogs could use an easy win. Best case, Georgia is cruising, injury free, and everyone sees one helluva halftime show.
[su_spacer size="20″]
1. Phenomenal Band
[su_spacer size="20″] "The Human Jukebox" is widely recognized as one of the elite three to four best – folks in Baton Rouge like to say the best – in all of collegiate athletics. If you know your college football, then you know that the schools from the Southwest Athletic Conference and Mid East Athletic Conference take particular pride in their marching bands. It's as cool – if not cooler – to be the head drum major as it is the quarterback. The Redcoats are great, but the Southern University Marching Band brings in a different style and flair. This will be the greatest halftime show at Sanford Stadium since James Brown performed "Dooley's Junkyard Dawgs."
[su_spacer size="40"]
2. Enjoy Saturday
[su_spacer size="20″] After last week's emotional win over Steve Spurrier and South Carolina, and with Nick Saban and Alabama on deck, the Bulldog faithful – not to mention team and coaching staff – should take in a splendid late Summer/early Autumn Saturday where it doesn't feel the weight of the collegiate football world on their shoulders. Every game the rest of the way will have tremendous pressure and intensity with a lot on the line. Georgia needs to cruise and have everything clicking heading into the big showdown with Bama next week
[su_spacer size="40″]
3. QB Play
[su_spacer size="20″] This, like at every position to be fair, is an area where Georgia needs to get better every week. It would be hard to get much better than what just happened last Saturday. Greyson Lambert was incredible, hitting a record 24 of 25 passes against the Gamecocks. Next week against Alabama, Lambert will be in for the toughest challenge of his career thus far. This will be a good opportunity to lean again on the passing game, keep Lambert's confidence high, and get snaps for both Brice Ramsey and Faton Bauta. It would nice not to have to leave too heavily on Nick Chubb and Sony Michel against the Jaguars. With the passing and running game going, that will give the Alabama defense something to worry about.
[su_spacer size="40″]
4. Sound Special Teams
[su_spacer size="20″] Georgia made great strides in the kicking game a year ago. For the program moving forward, becoming consistently sound on special teams is essential. There are just too many tough games every season with Georgia's schedule to have more than minimal special teams miscues. For the strides made in 2014, after a disastrous 2013 year in the kicking game, Georgia took a big step back against Vanderbilt. It wasn't pretty in the first half against South Carolina. The Bulldogs simply must get better and be consistent in this area. This doesn't just go for looking ahead. Winning the special teams and the turnover battle is the formula for Southern U. to have an upset opportunity.
[su_spacer size="40″]
5. Clicking Defense
[su_spacer size="20″] Jeremy Pruitt and the new defensive staff are taking the stop unit in the right direction. Big time. The Bulldogs are still a year away from having the type of dominating personnel on the defensive front and in the secondary, but this bunch has juice. It comes at linebacker and defensive end. Defensive tackle Chris Mayes is off to a great start, setting the tone up front. There are heir apparents as well. This season's freshman class was a heralded a defensive crop as anywhere in the land. Saturday's game is a golden opportunity to get these elite four and five star blue chippers to get some major snaps. They will have to play a lot as the season goes along, and much of the optimism for the future of 2016 and 2017 revolves around the immensely improved recruiting and this freshman defensive class.
[su_spacer size="80″]