[su_spacer size="20″]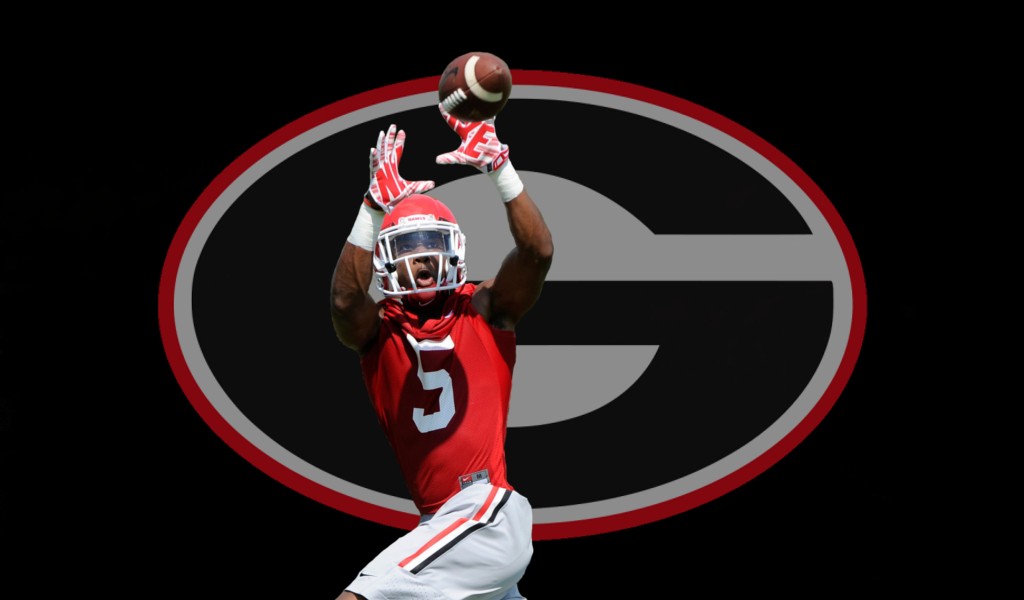 [su_spacer size="30″] It is a second successive colossal Southeastern Conference skirmish for Georgia, as the Bulldogs battle Tennessee in Knoxville. For the Volunteers, this is a third straight league game, coming off the trip to Florida and home date with Arkansas. This is the meat of the season, and the type of games that dictate what kind of campaigns teams wind up with. Georgia has won five straight in this series, which is tied and has been filled with streaks. The Volunteers have been awfully close to knocking favored Georgia off the last few years, but the Bulldogs have found a way. Tennessee has had this one circled and they are gunning for the steak-breaking signature win of the Butch Jones era. They would love for that scalp to be Georgia's. Here are the five most important things for Georgia to bring to the table, as the Bulldogs try and make it six straight against the Volunteers.
[su_spacer size="40″]
1. Bring the Emotion . . . Again
[su_spacer size="40″] Athens and Sanford Stadium were electric for last week's showdown with Alabama. Now the Bulldogs have another mega-showdown in Knoxville. Here's the simple fact in the rough and tough Southeastern Conference: to have a special season, teams have to be able to put the previous week in the rearview mirror, learn from and improve on what went wrong, and get sky high again the following Saturday. You can bet Tennessee will be. Neyland Stadium was deafening in 2013, when Georgia was lucky to escape with a 34-31 overtime victory. The Volunteers came oh-so-close against Oklahoma and at Florida, and now want to capitalize and get that signature win over Georgia. Significantly better Bulldog teams have beaten the Volunteers by seven, three and three the last three years.
[su_spacer size="40″]
2. D-up the Run
[su_spacer size="40″] With Jalen Hurd, Alvin Karmara, a mobile quarterback Josh Dobbs and strong offensive line, the Volunteers will test Georgia's defensive front. The Bulldogs were in a physical, bare knuckle brawl-esque fist fight with Alabama last Saturday. Tennessee will try and hammer away on a Georgia line and stop unit that certainly has several bumps and bruises. While the Bulldogs must focus in on these outstanding Volunteers running backs, they have to keep an eye on Dobbs. He can flat out run it. Whether it's a designed keeper, a bootleg, a draw, or even on the quarterback throwback, like his long touchdown reception in the Volunteers loss at Florida, he is a dangerous counter-puncher.
[su_spacer size="40″]
3. Get it to the Guys
[su_spacer size="40″] No big mystery here on offense. When the Bulldogs get the ball in the hands of Nick Chubb, Sony Michel and Malcolm Mitchell, great and spectacular things happen for Georgia. Chubb and Michel are arguably the top tailback combination in America, and they have displayed prime touchdown ability via multiple skill sets. Meanwhile, a healthy Mitchell is proving to once again be one of the most dangerous play-makers in the SEC. This will be his third trip to Knoxville. As a freshman in 2011, he had two long catches that were critical in the Bulldogs 20-6 victory over the Volunteers.
[su_spacer size="40″]
4. O-Line push
[su_spacer size="40″] Tennessee has an outstanding defensive line, and they will be charged with trying to slow down Georgia's big play running attack, led by the aforementioned Chubb and Michel. The Bulldogs offensive line has had a good season and the future is bright with first year O-Line coach Rob Sale. He is headlining a tremendous effort recruiting along the front and has gotten outstanding play from this unit. There isn't a tremendous amount of depth that has been showcased thus far this season, and the Bulldogs appear to be committed to redshirting the three true freshmen that were signed this year. But in the spring and preseason camp, Sale wanted to identify his best five and go with that group. That has been the Bulldogs direction and Georgia will lean heavily on them Saturday afternoon.
[su_spacer size="40″]
5. Conquer the Kicking Game
[su_spacer size="40″] This is something that crops up a lot. The last time Georgia visited Tennessee, it was a special teams disaster that keyed the Volunteers comeback, as they punched in a touchdown on a blocked punt. Marshall Morgan won the game on an overtime field goal after the Bulldogs were fortunate that Pig Howard fumbled out of the end zone. A kicking game malfunction will have the Volunteer faithful charged up and believing. Georgia must have a sound special teams performance to secure a precious sixth consecutive victory over the Vols.
[su_spacer size="40″]
---
[su_spacer size="40″] Make sure to check out
Bulldawg Illustrated's
latest print edition:
Don't Jump Ship
, digital issue available for free online click
HERE
.
[su_spacer size="80″]