[su_spacer size="20″]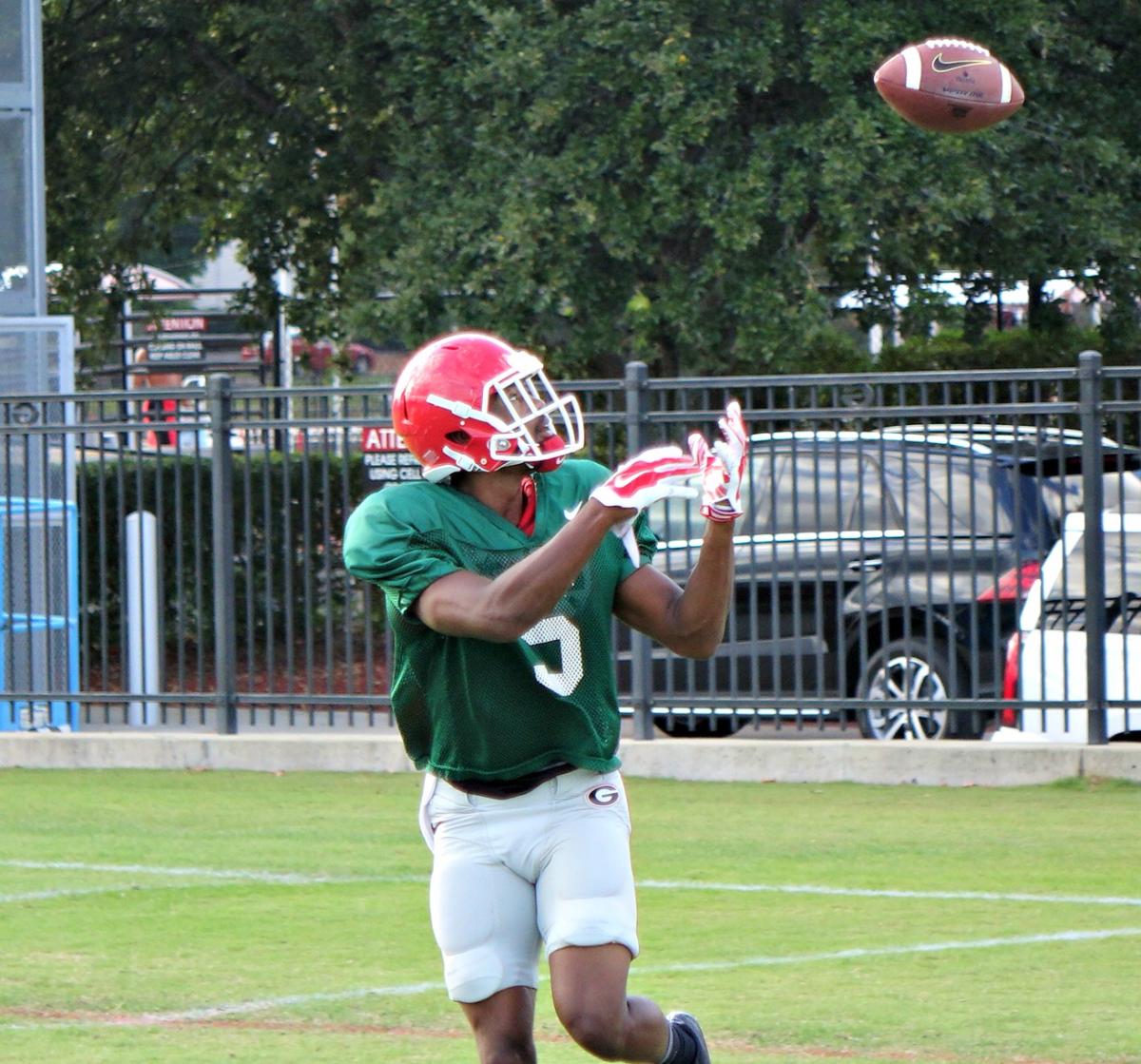 [su_spacer size="40″] Georgia and Florida renew the World's Largest Outdoor Cocktail Party once again on the banks of the St. Johns River Saturday in Jacksonville. The Bulldogs are 5-2, 3-2 in Southeastern Conference play, edging Missouri 9-6 in Athens after back-to-back losses to Alabama and Tennessee. The Gators are surging at 6-1, and 4-1, losing only in Baton Rouge. A win over the Dogs, and first year coach Jim McElwain will have the Gators in position for a potentially great year. McElwain is the fifth different Florida coach that the Bulldogs Mark Richt has squared off against since taking the Georgia helm in 2001.
[su_spacer size="20″]
1. Avoid Kicking Game Catastrophes
[su_spacer size="40″] During the depressing days of the 21st century when Georgia has come up short in Jacksonville, a constant has been major special teams malfunctions. There have been missed field goals, fake field goals for touchdowns, fake punts for first downs, kick return scores and Bulldog faces in frustrated hands. A year ago, Georgia led 7-0, rushed a field goal, missed it, then Florida scored on a fake field goal and the game turned. The Bulldogs kicking game has performed poorly – despite some big play punt returns – this season, with a fumbled kickoff and blocked punt looming large in Georgia's two losses this season. There were some positives, like Terry Godwin's punt returns and a recovered Mizzou fumble, in Georgia's last game. But the Bulldogs special teams performance this season and the long list of Jacksonville kicking game catastrophes will have the red and black contingent of the old Gator Bowl filled with angst Saturday afternoon.
[su_spacer size="40″]
2. Defense Do It Again
[su_spacer size="40″] After losing two straight, Georgia scored just nine points against Missouri. But the Bulldogs won. The defense saved the day, from the Tigers very first play on. Georgia's stop unit will have to be at its very best for the Dogs to have a chance to pull out the victory in Jacksonville. Jeremy Pruitt is in his second season as the Bulldogs defensive coordinator, and his stop units are substantially more organized, hard-nosed and physical than his predecessors. Pruitt and his staff have had a tremendous positive impact on the Bulldogs recruiting, and several members of a highly touted freshman class are making immediate contributions. This defense is not where it is planned and projected to be over the next couple of years, as the depth of talent is being replenished. But there is enough front-line talent, especially along the front seven for Georgia to stay in the game. As for the secondary, minus Dominick Sanders for the first half, they will have their hands full with a speedy crop of receivers and shifty dual-threat signal-caller Treon Harris.
[su_spacer size="40″]
3. Michel and Mitchell and co.
[su_spacer size="40″] Georgia's top best offensive talents are Sony Michel and Malcolm Mitchell. Amongst the very best running backs and wide receivers in college football, these two have also proven to be standout performers on special teams. But offense is where they will have to be on top of their games for Georgia in Jacksonville. Mitchell had the biggest play of his Georgia career with the catch-and-run touchdown that put the Bulldogs up 17-9 in the Titanic 2012 victory of the Gators by that final score. He can make the tough catch in traffic, while double covered, and find the first down chains and goal line. Michel needs a small opening and he can break the long run. He also moves the pile. When Georgia is under center in the "I" formation, to run effectively, that fullback needs to be in there to help clean out the hole. Michel and Mitchell are the "go-to guys," but there are a lot of other pieces out there, including Godwin, Quayvon Hicks, Keith Marshall, Brendan Douglas, Jeb Blazevich and Jay Rome who can flourish while Florida's attention is on Georgia's "M and M Playmakers."
[su_spacer size="40″]
4. Steady Lambert
[su_spacer size="40″] Growing up in Jesup, Georgia, inland between Savannah and Jacksonville, Bulldogs quarterback Greyson Lambert is certainly familiar with the atmosphere and importance of this annual border battle. But this will be his first time playing in it, and starting under center. In Georgia's two road games, Lambert has gotten off to very shaky starts. He has been helped by some dropped interceptions. Don't expect those by Florida's tremendously talented secondary. In fact, when painfully reliving the Jacksonville losses of the 21st century, several "pick sixes" and long returns litter red and black memory banks. He'll have to make plays, but Lambert won't be asked to 'win' the game for Georgia. Florida will turn up the heat and try and force Lambert into critical mistakes that can make the difference.
[su_spacer size="40″]
5. Physical Offensive Front
[su_spacer size="40″] Georgia's offensive line is a talented, veteran group of five. First year Coach Rob Sale is turning up the recruiting so that in future years, the depth and talent will be reminiscent of some of Georgia's great championship lines. This is a position where Georgia simply didn't recruit well enough for several years, but that's one of those changes on the staff the Bulldogs are trying to alleviate. As for Saturday, those first five are going to have to pave the way, open holes, give time and set the physical tone for the Bulldogs to have a chance. This is the type of game where they have to take the fight to Florida. The Gators have a nasty, physical defensive line. This will be the Bulldogs O-Line biggest test the rest of the season. If they can display the toughness and will to handle the Florida front, it gives the Dogs the best shot at an upset victory.
[su_spacer size="40″]
---
[su_spacer size="40″] Make sure to check out
Bulldawg Illustrated's
latest print edition:
Trick or Treat
, digital issue available for free online. CLICK
HERE
.
[su_spacer size="80″]