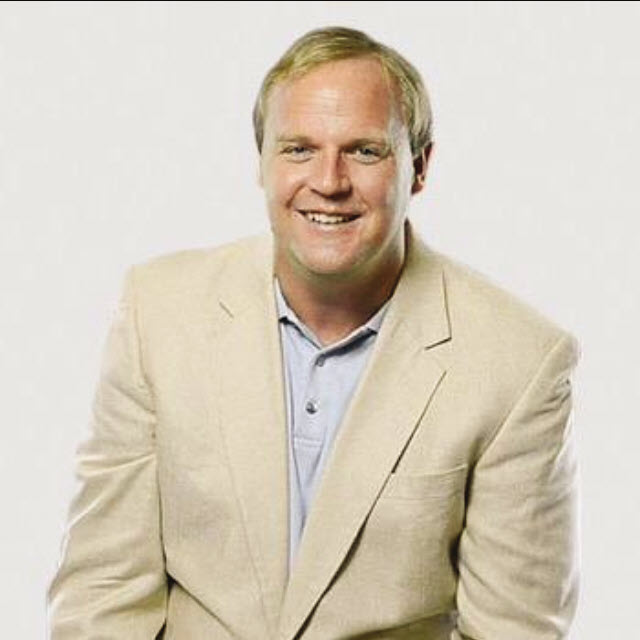 Through the years, South Carolina has been quite the nemesis for Georgia on the gridiron. Though the Bulldogs have controlled the all-time series with a record of 52-19-2 against the Gamecocks, there have been some gut punches which have marred memorable campaigns.
Go back to 1959, that's 23 years before South Carolina joined the Southeastern conference. Georgia went 10-1 and won the SEC championship and beat Missouri in the Orange Bowl, but lost to the Gamecocks 30-14 in Columbia. The setback to South Carolina was the lone blemish on the record of a great Georgia team that would finish 10-1 and No. 5 in the final national rankings.
A 9-1-1 regular season by the "Wonderdogs" of 1978, who won a slew of knee-knockers against a rugged schedule, lost in Columbia 27-10 to the Gamecocks. A subsequent 22-22 tie with Auburn in between a 24-22 victory over Florida and iconic 29-28 topping of Tech kept Georgia from sharing the SEC championship.
South Carolina handed the Bulldogs a particularly bitter 16-12 in the second game of the 2007 season. A night of missed opportunities would prove costly. Georgia would win three straight, and then after getting annihilated at Tennessee, the Bulldogs closed the campaign on a seven game winning streak. The final record was 11-2. The final national ranking No. 2. But there would be no berth in either the SEC or BCS Championship Games.
Last decade, the 2010s, Georgia went 8-2 against Tech, 8-2 against Tennessee (Both could've/should've been 10-0 for the Bulldogs), 8-3 versus Auburn and 6-4 versus Florida in Jacksonville. But the record against South Carolina, it was 5-5 between 2010 and 2019.
Steve Spurrier led the Gamecocks to three straight wins over Georgia from 2010-2012. Marcus Lattimore was amazing running the football all three times. Following the loss to the Gamecocks in 2011, which dropped Georgia to 0-2, the Bulldogs won 10 straight before falling to LSU in the SEC Championship Game. That was one that got away. The Gamecocks pummeled Georgia 35-7 in 2012, the lone regular season loss for the Bulldogs, who lost an all-time heartbreaker to you know who inside of an Atlanta domed stadium. Spurrier led South Carolina to the 2010 SEC Championship Game and three straight 11-2 seasons from 2011-2013. Georgia handed the Gamecocks one of their two losses in 2013. Prior to that run, South Carolina had one double digit win season in its history, the Gamecocks great team of 1984 that went 10-2, highlighted in Columbia by a 17-10 victory over Georgia the week after Kevin Butler kicked one 100,000 miles to beat Clemson.
In 2014, a string of missteps proved costly in a heartbreaking 38-35 loss in Columbia. That was Spurrier's final win over Georgia.
The next year in Athens, the Bulldogs, behind a record night from Greyson Lambert, blew the Gamecocks away and sent "The Old Ball Coach," one the Bizarro Mt. Rushmore of all-time Georgia nemesis towards retirement.
That would also be Mark Richt's final season at the Georgia helm.
Kirby Smart took over his alma mater's program in 2016, and led the Bulldogs to three straight impressive victories over South Carolina, coached by his old friend and fellow Georgia graduate Will Muschamp.
But in 2019, the Gamecocks voodoo struck again. A three touchdown underdog, coming off an open date with a Noon kick Between the Hedges, South Carolina cashed in on four Georgia turnovers and a pair of missed field goals to upset the Bulldogs 20-17 in overtime. Smart would rally his team to a third straight 11-1 regular season and berth in the SEC Championship Game. Who knows how things turn out. Had Georgia run and still run the table, does Georgia get a berth, even with the loss to LSU in Atlanta? The odds are pretty good.
Muschamp is now an assistant for Smart at Georgia.
The Gamecocks new head coach is young Shane Beamer, who worked for Smart in 2016 and 2017, and then bolted for Oklahoma. He is the son of Hall of Fame Virginia Tech coach Frank Beamer.
There are some theories as to why the usual underdog Gamecocks have enjoyed an inordinate amount of success against Georgia, which has an unquestioned richer football history.
There are usually a lot of players from Georgia on the Gamecocks roster. This year, an unofficial count yields 21, plus two who played Junior College ball in the Peach State. That's about the norm. Many may not have been as highly recruited by Georgia. There's a chip on the shoulder.
Also, Georgia is generally considered Gamecocks second biggest rival, South Carolina somewhere around fifth for the Bulldogs. Though the great folks from the Augusta Bulldog Club would have it much higher. Hunger.
From 1992 – 1995, South Carolina was Georgia's season opener, and until 2011, the Gamecocks were the Bulldogs first SEC opponent. As the schedule has shaken up over the last 10 seasons, the Gamecocks and Bulldogs have played in both October and November, along with the customary September slot. This season, it's like "old times," with Saturday night's battle being the SEC opener for both the Dogs and South Carolina.
This one is big – they all are – for the season and SEC Championship Game pursuits, and big for the series. For Smart, it can be 5-1 against the Gamecocks, and give Beamer an 0-1 mark against Georgia.
It's good to have rival coaches pushing uphill.
If Georgia can pull it out, it will also be nice to put this old foil in the rear view mirror for another season.
Sports
It's the Southeastern Conference opener for border rivals at Sanford Stadium, as the Georgia Bulldogs host the South Carolina Gamecocks Saturday night at 7 p.m. in a battle of 2-0 unbeaten rivals.
South Carolina opened the season and Shane Beamer's tenure as their new head coach with a 46-0 blanking of Eastern Illinois. This past Saturday, South Carolina edged, always tough, East Carolina 20-17 at the Pirates home in Greenville, North Carolina. Parker White hit a 36-yard field goal as time expired to deliver the victory, and complete a rally back from a 14-0 first half deficit.
Georgia won a battle of top-five nationally-ranked foes in the season-opener, beating Clemson 10-3 in Charlotte. The Bulldogs followed that up with a 56-7 victory over UAB, reigning champions of Conference USA.
For this showdown Between the Hedges, the quarterback position will be a center stage storyline.
Georgia starter JT Daniels was injured and did not play against the Blazers. Stetson Bennett, who started five games last season, got the call and had a record-setting afternoon, passing for five touchdowns.
So who will line up under center for Kirby Smart's Bulldogs?
South Carolina quarterback Zeb Noland is a remarkable story. He came to South Carolina from North Dakota State to be a graduate assistant coach. Injuries, most notably to projected sophomore starter Luke Doty put the Gamecocks in a quarterback quandary. Noland had a year of eligibility remaining, and turned in his whistle for a mouthpiece. To add a little spice, Noland played his high school football at Oconee High School, the campus in Watkinsville just over eight miles from Sanford Stadium.
In South Carolina's win over East Carolina, Noland completed 13 of 24 passes for 214 yards with a touchdown and an interception
Beamer, a former Smart assistant, replaced Will Muschamp as the Gamecocks head coach. Muschamp is now an assistant for his longtime friend Smart at their alma mater in Athens.
Muschamp's signature win as South Carolina's head coach came two years ago at Sanford Stadium, as the underdog Gamecocks upset a top five-ranked Georgia team in overtime. The Gamecocks have won five of the last 11 meetings with the Bulldogs dating back to 2010. Under Smart's watch, Georgia is 4-1 against the Gamecocks, with the aforementioned loss from 2019.
Georgia leads the all-time series 52-19-2. For the winner in this next chapter, it's a leg up in the race for the SEC East Division title.