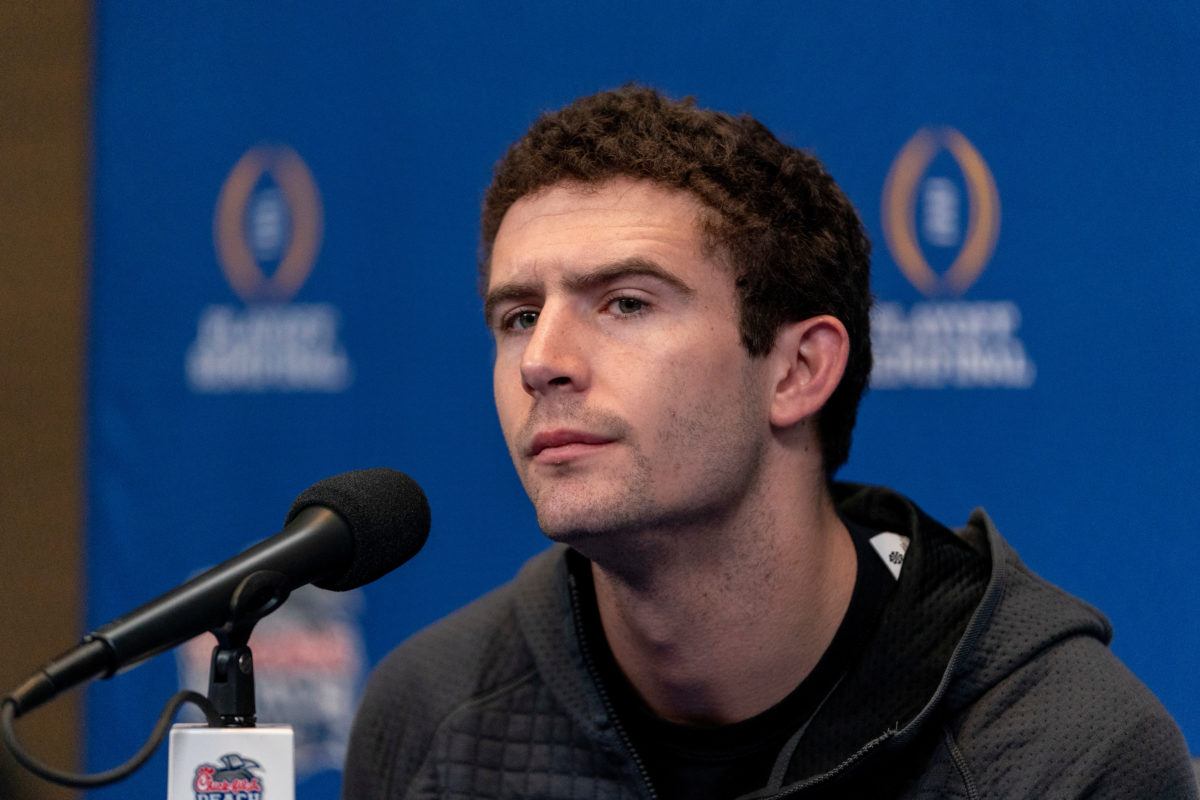 We had full access to both of the competing teams in the 2022 Peach Bowl yesterday. All of the Buckeyes and Bulldogs starters and reserves were made available to speak to, including freshmen. Talking to the two different teams, there definitely appeared to be a little difference in demeanor and the way each of the groups went about talking to us. 
The college football world has been hearing about this "Ohio versus the world" kind of mentality, and it was very real talking to the Buckeyes earlier yesterday. Ohio State quarterback and projected first-round pick C.J. Stroud told reporters that the team has "nothing to lose" going into this game, so they're ready to lay it all on the line.
On the other hand, for Georgia it just looks like another day in the office. The Dawgs were clearly comfortable being in Atlanta. It's the third time this season, so at this point they better be. I had good conversations with Broderick Jones, Ladd McConkey and Xavier Truss and their sentiment is all practically the same. They're glad to be back in Atlanta and glad to represent their respective communities on a large stage. To them it really does mean more.
Reasoning behind all the good moods from the Bulldogs may just be the special addition that Coach Smart has made to the team's practice routine. We were able to observe the closing part of yesterday's practice, and we saw that the team was participating in a collective yoga session. Easing the mind as well as the body appears to be quite important to Kirby and company.
Being at the top takes a toll on you. It took a while to get there, but Georgia really is the top Dawg coming into this matchup against The Ohio State University Buckeyes in the College Football Semi-Final Playoff game. Just last year it seemed that the Dawgs were fighting tooth and claw for a seat at the table, but now it's their turn to determine whether or not Ryan Day and the Buckeyes are worthy.
It's anyone's game come Saturday, but something tells me that Dawgs won't look to stray from the standard at which they've been playing to this point thus far. It's not Ohio versus the world. It's just Ohio versus Georgia.