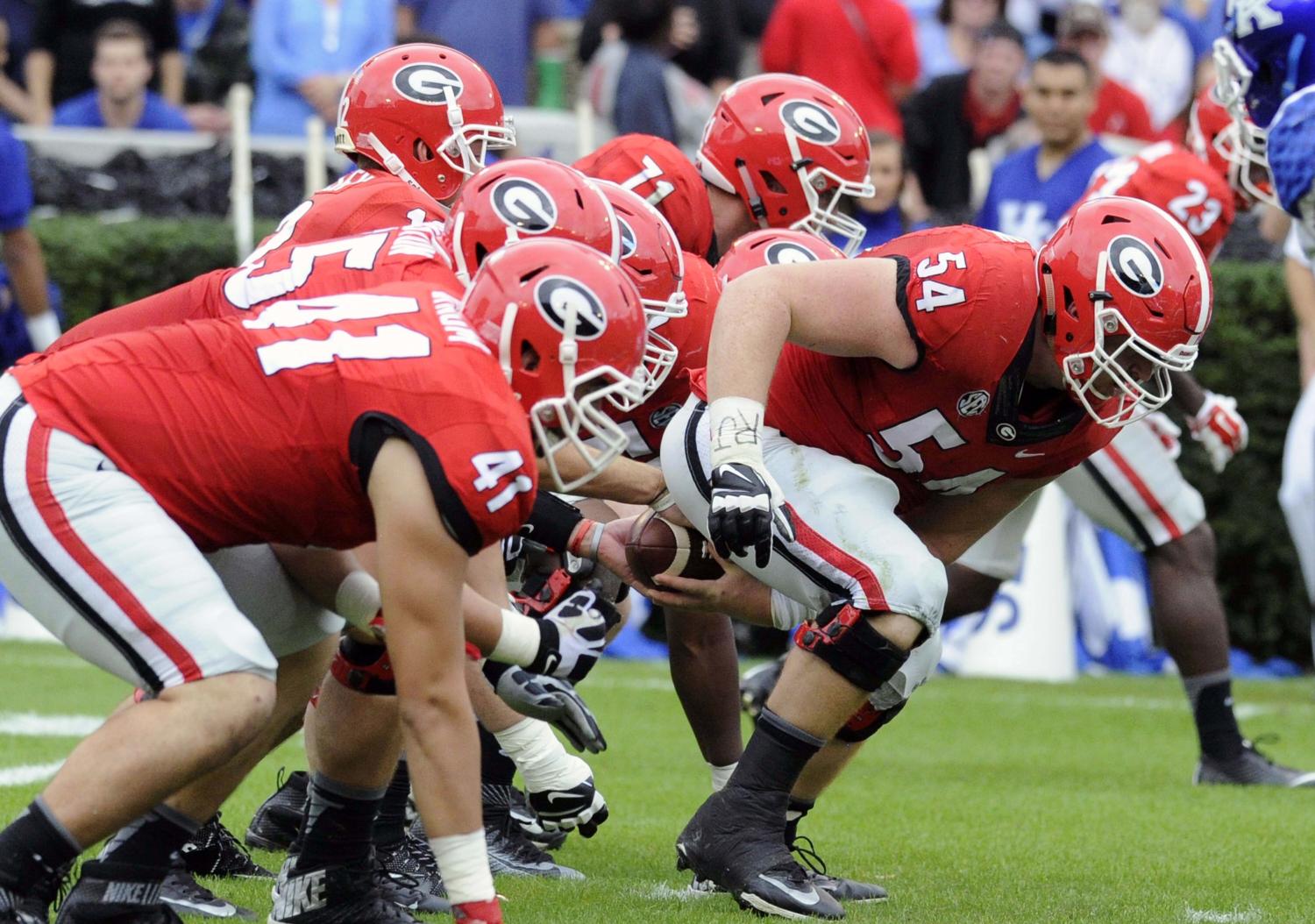 [su_spacer size="20″] John Kelley of Georgia Sports Communications captured a rarely seen instant during the Kentucky game. He had an unobstructed view along the line of scrimmage and froze the moment when Brandon Kublanow's snap hit Brice Ramsey's hands. It is the moment of truth for an offense. Taking advantage of that minute increment of time is the essence of offense.[su_spacer size="40″] This instant defines the potential advantage held by an offense on every play. The closer to the microsecond that marks the center's initiation of the snap that a team moves toward its assignments the greater the advantage. The defense must read and react while the offense executes.
[su_spacer size="40″] One often hears a coach talk about the advantage that a defense can gain when a home crowd makes it difficult to hear for the opponents offense to hear the snap count. If an offense has to wait until it sees movement to start the play, the advantage is lost.
[su_spacer size="40″] Notice that along the line of scrimmage every player has reacted to the snap and begun moving toward his objective except the tight end, Aulden Bynum (41), and the left guard (probably Dyshon Sims who moved to left guard when Isaiah Wynn left the game with an eye injury). Sims and Bynum still have a hand in the dirt. Getting off on the snap is critical for offensive efficiency and, in this case, every player is moving except the 2 with the least experience at their positions. Sims is a true freshman and Bynum moved to tight end from tackle two weeks ago.
[su_spacer size="60″]