Han Vance on Georgia football: Georgia-Florida is finally here. The University of Georgia is still up in the total series, even a game more than the Gators claim. For my adult life, it has been bad, though.
I'm from Texas, originally, and I grew up in Georgia and Louisiana, Georgia mostly. Marietta, the "Home of the Big Chicken," Ga. That's where I first came to know and admire the Dawgs, especially Herschel Walker, which I'm today as I write this (on a Friday for BI Saturday publication) wearing a red Herschel 34 jersey, at my dining table in Druid Hills of Atlanta. It stayed with me; I went to Georgia.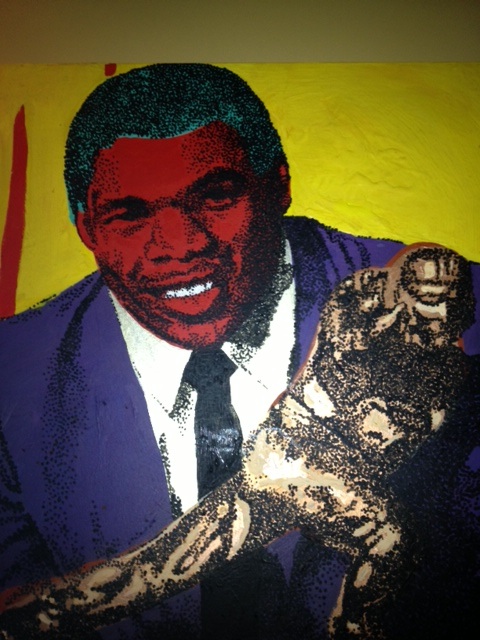 In 1990, I'd had a gap year and was rearing for action in Athens, assigned to a work-study gig at the Tate Student Center and living off campus in a house with some music scene types and friend Rob Vance, no relation. I went to the games.
The Georgia vs. Georgia Tech series was a bigger deal at the time, coming from the high schools of Cobb County. Nobody much cared about the Gators, who Georgia usually handled. Tech won it all in 1990 (split title), so recall if you can the time period. I'd gone to high school with Tech all-time leading scorer Scott Sisson at Marietta in 9th grade, moved out to Lassiter, where loads of kids go from there to UGA. The Georgia and Tech rivalry was more important to us at the time because we were from the Atlanta area, and the series itself was close all-time, at the time, both Georgia and Tech historic and local.
The World's Largest Outdoor Cocktail Party was famous because Georgia was the number one party school. The Run Lindsay! legacy was of Georgia finding a way and dominating the series, and traveling well. You went to spring breaks in Florida if you were from Cobb County, and this was a fun trip down to the Sunshine State into the autumn, after weather cooled in Georgia.
Enter Steve Spurrier. Evil, halloween-like house of horrors, that stadium glowing riverside in J-Ville. Georgia went 3-18 in the most important series for the school, it was revealed to me quickly. Florida matters much more than Tech or Auburn, because Tech is ACC and Aubie is in the SEC West. And because no event tops it in college football, an American college bowl game played mid-season in the border city. Only the Red River showdown in Dallas for Texas and Oklahoma is similar, the Army-Navy game closer to an end of year bowl. I do find the bridges of Jacksonville romantic and intoxicating in my memories, wondering if was it more than the cocktails. The football has not gone well for me at all there.
1990-2010 which is even longer than it first looks (21 years). If you were the time period I'm speaking of you would be old enough to drink adult beverages legally. Under-appreciated Georgia quarterback Jake Fromm started from game 2 on as a true freshman and has 21 starts, for a modern time comparison. Like the Gators of that epoch, Fromm has an 18-3 record. Consider all those games he won over easy competition or found a way to pull out somehow. That was Florida. Think of the few tough losses, two blowout bad games and one somewhat flukey late one. That was Georgia. It wasn't good.
The agony continued – with the three relief moments just beautiful flares in the Southern air – until something shifted in Aaron Murray at the Cocktail Party the first year he started. He pushed them to overtime, so he knew, the team around him knew, they could win that game. The next year, and the year after that, and the year after that, Georgia beat Florida.
Before that, back in 2007, Georgia had a second near-national champion of the Richt-era (there were three such), and the dance party that was flagged halfway to Amelia Island paid out, as Moreno went off and the hungry team beat an injured, crying Tim Tebow up in his Heisman year. 42-30, Dawgs…
2008 Payback is a wench, they say. Urban Meyer's Tebow ran Georgia, and its future NFL stars, off the field, because Richt had pissed them off with that dancing mess. 49-10, Gators.

2009 #1 Florida beat a Joe Cox-quarterbacked Georgia. 42-17, Gators. 

At this point, I had just had it with the series! We – GEORGIA, the whole Dawg-nation had finally broken through in a legitimate lasting-looking competitive way in '07. They took it right back. 

2010 was actually a glimpse of future breakthrough, just pushing them to OT. 34-31, Gators.

2011 Georgia won, 24-20, Dawgs…

2012 And won again, 17-9, Dawgs!

2013 And again…Georgia had the better program. 23-20, Dawgs. 

Each of those games had so many similarities to the other two. Georgia found a way to win low-scoring ugly defensive games by making clutch plays late in them. I love those guys for that.

2014 They put an emphatic end to the run once Murray graduated. 

38-20, Florida! 

2015 Richt's final Cocktail Party side put up three lousy points, 

27-3, Florida. 

2016 Kirby took a whipping that 

featured

 a scoreless 2nd 

half

 on offense, 24-10, Florida.

2017 42-7, DAWGS! Nothing in this decade encapsulation quite like what happened last year, Georgia harkened back to Gator dominance at the start of the 10-year window.
After enduring a full two-decades-and-a-year of utter humiliations, with occasional false lasting-hope hiccups of victory, GEORGIA has won 4-of-7 in the rivalry and has a chance to turn up a lasting legacy in the series in 2018. This feels like the real test of the Kirby Smart era at Georgia, to me.