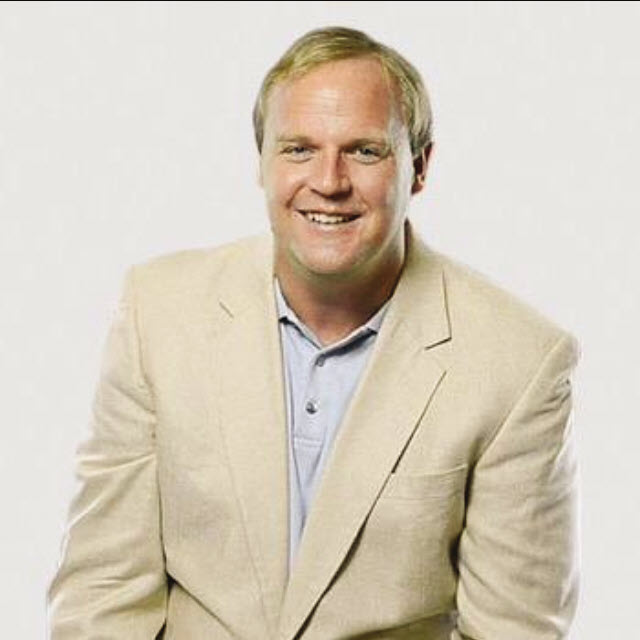 Dooley Field at Sanford Stadium has a great ring to the ears of the Georgia faithful. That sacred sod between the famed hedges will now bear the name of the greatest head football coach and athletic director in Bulldog lore.
When Joel Eaves was hired as the athletic director at Georgia on November 22, 1963 – not exactly an insignificant date – his top priority was to find a new football coach to turn around a program that had taken a severe downturn since the glory days of Wallace Butts, Frank Sinkwich, Charley Trippi and Johnny Rauch of the 1940s.
Though the decade of the 1950s concluded with the Bulldogs winning the 1959 Southeastern Championship, it was a turbulent time that included the infamous drought, an eight-game losing streak to Tech from 1949-56, and a stretch of four straight losing seasons between 1955-58. One of Georgia's standout players from the 1940s, Johnny Griffith, was hired to replace Butts, but there was such turmoil within the program, he never had a chance, and Bulldogs had losing records in 1961, 1962 and 1963. Things had gotten so bad, that Georgia even scheduled a "home game" against Mississippi State in 1961 to be played at Tech's Grant Field due to sagging attendance at Sanford Stadium, capacity 36,000.
It was the lowest and darkest of times for Georgia football.
With Eaves on board and the unquestioned passion, loyalty and support within of Dan Magill and Bill Hartman, Eaves hired Auburn's 31-year old freshman team coach – "that bright young coach," referred to at the introductory press conference by University President O.C. Aderhold, who couldn't remember his name. Dooley assembled a top-flight staff, highlighted by Erk Russell and Bill Dooley.
The times were changing in Athens.
In his first season, the Bulldogs beat Tech and Florida, which had beaten Georgia in 11 of the last 15 and 10 of previous 12 seasons, respectively, and won the Sun Bowl in the program's second postseason trip since 1951. The following year, Georgia beat defending national champion Alabama and won at Michigan. In 1966, Georgia won the SEC championship, beat undefeated Tech in Bobby Dodd's final regular season game, giving Dooley a perfect 3-0 record against the Yellow Jackets greatest ever coach, and won the Cotton Bowl to go 10-1 and finish No. 4 nationally. Two years later, the Bulldogs won the 1968 conference crown and were voted No. 1 in the Litkenhous Poll.
Sanford Stadium, following that 1966 SEC championship would expand to 59,200.
An 11-1 season in 1971, the 1976 SEC champions and the "Wonderdogs" of 1978 highlighted a decade that had ups and downs.
Then came Herschel Walker.
In 1980, Georgia's greatest senior class and best ever freshman class – with a lot of good players in between, including Buck Belue and Lindsay Scott, would deliver the national championship with a perfect 12-0 record.
Prior to the Sugar Bowl victory over Notre Dame, Dooley was named the full athletic director, a position he had shared with J. Reid Parker, after a flirtation with his alma mater. Georgia would win the SEC title in 1981 and 1982, with Walker being awarded the Heisman Trophy in '82. Those two teams and the '83 Bulldogs finished in the top five and flirted with the national championship.
When Dooley retired followed the 1988 season, he had accumulated 201 career wins, the 1980 national championship, six SEC crowns, 20 bowl trips, a 19-6 record vs. Tech and 17-7-1 mark against Florida.
In 1994, Dooley was enshrined into the College Football Hall of Fame.
For another decade, he would shine as one of the nation's premier athletic directors. He would serve in both positions for a quarter century.
Under his leadership, Georgia sports teams won 20 national championships and 78 Southeastern Conference titles, while regularly finishing highly ranked in the national all-sports competition. The pinnacle came in 1999, when Georgia won four national championships, with all four coaches, Manuel Diaz in Men's Tennis, Suzanne Yoculan in Gymnastics, Jack Bauerle in Women's Swimming and Chris Haack in men's, amongst Dooley's most prominent and successful hires.
Diaz, Bauerle, Haack and Women's Tennis Coach Jeff Wallace – the core four – are still going strong, all with multiple national championships with a combined century and a quarter of stellar performance.
Dooley's first three hires as A.D. back in 1979 were Claude Felton as sports information director, Andy Landers as women's basketball coach and Jack Bauerle as swimming coach. Hall of Famers.
His eye for talent on all fronts was and is impeccable. Most notably, his wife Barbara, the matriarch, mother of four and rock of the family.
One of eldest son Daniel's closest friends is his fellow offensive lineman from Billy Henderson's Clarke Central glory days, Brian Kemp.
Georgia's new governor was instrumental in making this honor of Dooley Field at Sanford Stadium a reality.
With the great early success, the new bright young coach Kirby Smart is experiencing, which, with wife Mary Beth and three young children, certainly brings back a lot of smiles and memories for the Dooleys, they can rejoice that things are in strong hands.
There are some 55,000 more seats, plus every modern amenity, at Sanford Stadium since Vincent Joseph Dooley arrived in Athens 55 years ago. All those championship flags that fly above the hedges, the glory of Georgia sports successes beyond them, the legacy of the man who was the driving force of so much greatness is now forever immortalized.