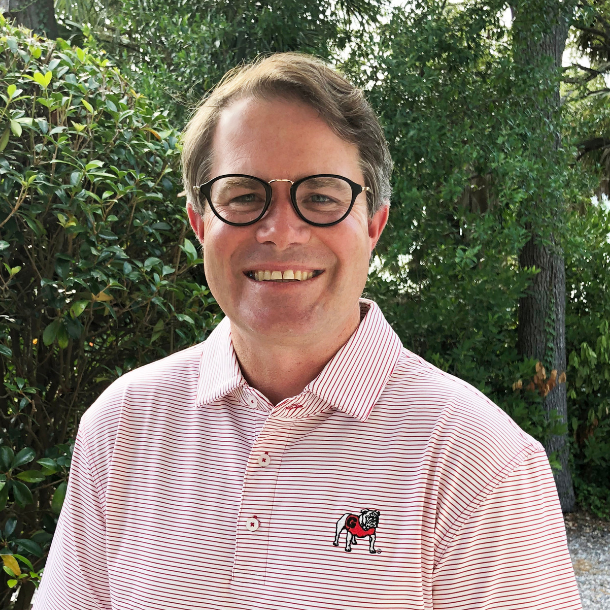 Wow, what a whirlwind last week was for sports fans in Georgia. After the Dawgs blasted the Gators in Jacksonville, the Braves followed suit on Tuesday night in Houston using the long ball to bring the World Series trophy back to Atlanta.
Historic stuff, indeed … Go Dawgs and hooray Atlanta Braves.
That jubilation is what inspired me to get creative with this issue's cover. "Rocky Chop" is a proper nod to the champion Bravos, while reminding our Bulldogs' team and fans how important it is to keep chopping this Saturday, when rolling into the always hostile confines of Neyland Stadium.
And who better to lead the charge/chop (on our cover) than none other than big Jordan Davis. I don't know about you, but I think the discussion of No. 99 winning the Heisman Trophy has real merit. This season, opposing offenses have felt the wrath of Jordan and his fellow defensive players each and every week. Our D truly believes that the offense they are facing are not supposed to score a touchdown.
And what I compliment, that Missouri became the second Georgia opponent this season that called a timeout at the end of a laugher to try to score a touchdown. Kentucky actually hit pay dirt last month and I guess went home with some parting gift. However Mizzou left Sanford Stadium empty handed with just a couple of field goals. Dawgs 43 Tigers 6.
While pundits and fans debate whether these timeouts are ridiculous or not, I tend to side with the Kentucky and Missouri coaches. In both contests, despite being thoroughly outplayed, both teams did in fact play hard the entire game, so what's the big deal in letting your team end the game with something to hang your hat on.
Like I said above, what a high compliment paid to the Georgia defense. And again, for this reason, it is time for Jordan Davis to be a serious contender for the Heisman Trophy.
According to the Heisman Trophy website, "the Heisman Memorial Trophy annually recognizes the outstanding college football player whose performance best exhibits the pursuit of excellence with integrity. The winners of the trophy epitomize great ability combined with diligence, perseverance, and hard work."
Can we all agree that Jordan Davis checks all the boxes above? I sure think so. For sure, he is certainly a long shot, but the best way for him to have a shot at the most prestigious award in college football is for the Georgia defense to continue their dominating play over the next month.
The next opportunity is this Saturday in Knoxville, where Georgia will face arguably the best offense they have seen this season. The Vols, under first year coach Josh Heupel, have been impressive and certainly need not be taken lightly by the No. 1 Bulldogs. I feel certain that Coach Smart, big Jordan and all the leaders on the team won't let that happen.
Rocky Chop!
The Missouri game weekend in Athens was an absolute blast as can be seen in our fan photos beginning on page 28. It was awesome to see the entire town so vibrant beginning at lunchtime on Friday. And like they have done all season, the Bulldog Nation was in full force in Sanford Stadium on Saturday, despite it being another high-nooner.
The Braves' mascot, Blooper and Joc Pederson added another fun dimension. And it's always a blast when you see the likes of Luke Bryan, Kevin Kizner, D'Andre Swift and Rodrigo Blankenship in town to support the Dawgs.
Finally, the halftime salute to Coach Richt was excellent. Surrounded by so many of his former players, it wasn't that surprising to see CMR get emotional. As I said last week in this space, during their 15 years, Coach Richt and his family gave everything to make the Georgia football program both successful and respected.
Now, it's time to focus squarely on Tennessee and this issue of BI will surely get you ready as kickoff approaches. Our sports crew continues to produce great copy and photos, which is greatly appreciated by yours truly. And be sure to checkout this issue's Georgia Girls feature on Athenian Camille Hayes. How neat that her UGA lineage runs so deep with her mother being a former majorette and her dad throwing the javelin for the UGA track team back in the day. Camille's grandmother even worked in the ticket office. Neat stuff, indeed. And she's certainly an interesting young lady with her art, graphic art and music interests.
That's going to do it for me because I'm ready to get some rest, so my own Rocky Chop is in full force. See you this weekend in Knoxville. Go Dawgs!!