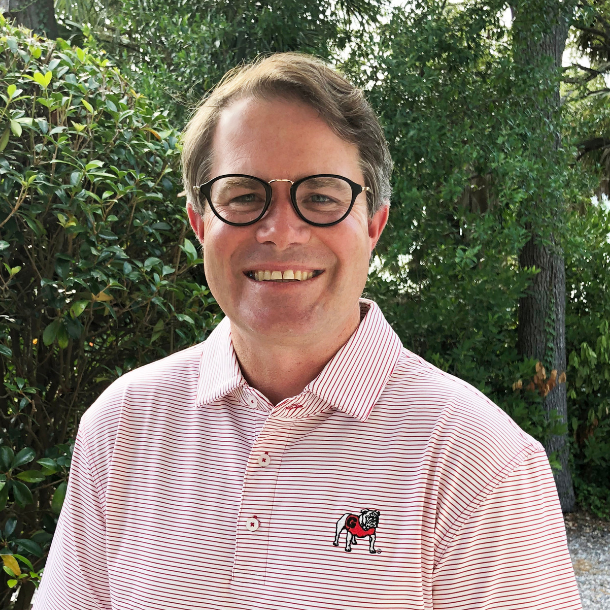 Oh boy, that sure was a fun day in Athens this past Saturday. From College Gameday kicking things off to Harris English being the celebrity guest picker to the bedlam of Sanford Stadium for the High Noon kickoff to the absolute butt-kicking our men in Red and Black put on the Hogs, it was all Georgia all day and all night long. Woof, Woof.
To start things off, I must give huge praise to two Damn Good Dawgs, Stetson Bennett and Zamir White, who were easy choices for this issue's cover. Both of them represent everything that Coach Smart wants from his entire team. Throughout their years at Georgia, they have done the duty that lies nearest, which means put your work in and good things will follow.
Bennett's story is well known by now. He started in Athens, then transferred and then came back to end up starting as Georgia's QB for over half of the 2020 games. Despite some criticism following the Bama and Florida losses (the two teams who ended up playing for the SEC championship), Bennett continued to be diligent in his commitment to being a team Dawg. With the nagging injuries plaguing JT Daniels this season, Stetson has gotten his chance again (twice) and passed with flying colors. Hopefully, his patient prowess against the Hogs, will win over everyone in the Bulldog Nation. Folks, we are darn lucky to have #13, which is why I'm so happy that his story in Athens only gets better. Keep at it Stet ++
Zamir White's story is also all about perseverance as #3's career began with not one, but two ACL surgeries. Like his teammate Stetson, Zeus simply keeps plodding along and always contributes to his team. Full disclosure, I have been one of White's strongest critics. Don't get me wrong, I've always appreciated his determination to always get positive yards for Georgia's running game, but wondered if another back might get more explosive plays. Those days are over for this writer because the heart that White shows clearly is why he is on the field so much. Two touchdowns on the ground versus Arkansas and one on a fumble recovery after the magnificent punt block by Dan Jackson were things of beauty for White.
Funny enough, after Saturday's game while meeting with the media, Coach Smart was extra salty with his plea for reporters to spend more time discussing the great intangibles that both Bennett and White bring to their football team. Much like Smart got the Bulldog Nation to be "Elite" and be in their seats for the noon Arkansas kick-off, his passion for Stet and Zeus is exactly why the majority of this note had been dedicated to Bennett and White. They deserve it and hopefully both their stories do nothing but flourish moving forward.
However, kudos can't simply go to these two players because the drubbing that occurred this past Saturday was all about every member of the Georgia team doing their jobs to their best ability. And my goodness, it was an absolute blast to be in the stadium watching it.
Although, now like I always do in this space, the page must be turned as our team travels to Aubie for what is always a physical contest. And it will certainly be quite different rolling into Jordan-Hare Stadium with the game being played in October as opposed to the mid-November date. That is why we have dubbed this cover as Operation October Plains.
The mission is simple.
For the team, keep playing exactly the way you have for the first five games. Yes, a game on the Plains is one of the hardest places to play in the SEC. Particularly, when things are going in the right direction for the home team. The obvious objective is to never let Auburn's 12th man get rolling.
For the terrific Red and Black fans heading into enemy territory, I know you know the drill. Despite being dwarfed in total numbers, be loud and proud when the War Eagle soars through the air. Then get the W and get the heck out of the Plains.
Please enjoy this issue. Our Sundays at BI are always long, but well worth it for both our awesome team and fan base.
Operation October Plains starts now … see you at Aubie. Go Dawgs!!