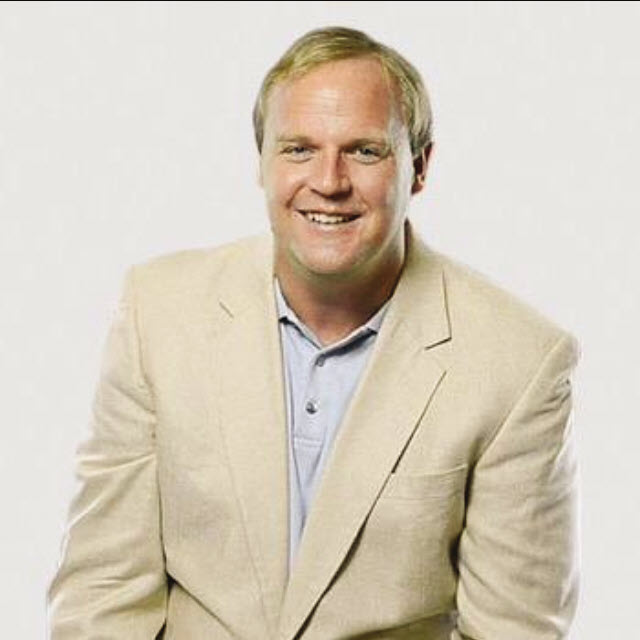 Tailback U is flourishing.
Going all the way back to the great Bob McWhorter, who set college football touchdown records for Georgia prior to World War I – the Great War at the time – the Bulldogs have produced an incredible array of ball carries for over a century.
Through the years, as formations and terminology have evolved, the actual name of the position has changed as well – Running Back, Halfback, I-Back, Scatback, etc. But for longtime Georgia fans, it will always be the tailback.
Herschel Walker played tailback, that's the position.
These Bulldogs of 2019 have a stellar corps of backs blessed with a variety of skills, strengths, and styles, as they add their names and accomplishments to Georgia's illustrious tailback lore.
That legacy of great runners is something every Bulldog takes great pride in, most notably the tailbacks of today, yesterday and those to come. It's a decorated history of some of the most talented pigskin toters in college football lore.
McWhorter scored an estimated 60 touchdowns in his four seasons in Athens, becoming the Bulldogs first All-American in 1913. A College Football Hall of Fame inductee, McWhorter was a big part of putting Georgia football on the map. Old McWhorter Hall, the former athletic dormitory, was named in his honor.
Two of college football's all-time great players highlighted "The Fabulous Forties," as Frank Sinckwich and Charley Trippi etched their names amongst the game's elite. In those days, standouts ran, passed, punted, played defense, they did it all. Sinkwich and Trippi set records, earned accolades and distinguished themselves for their all-around talent on the gridiron.
But it was running the football where these two truly shined.
The Bulldogs were consensus national champions in 1942, with Sinkwich winning the Heisman Trophy and Trippi garnering Rose Bowl MVP honors. Four years later, with America victorious in World War II, the Bulldogs enjoyed a perfect 11-0 season in 1946, with Trippi winning the Maxwell Award as the country's top player.
There would be other outstanding backs to follow in the Wally Butts era, like Joe Geri and Bobby Towns.
 The arrival of Vince Dooley as Georgia's head coach in 1964 meant a hard-nosed running game to compliment a tough defense and sound special teams.
Kent "The Jet" Lawrence raced for a record 74-yard touchdown in the Cotton Bowl to cap a 10-1 Southeastern Conference championship season in 1964. "The Greek Streak" Jimmy Poulos scored the game-winner against Tech in 1971. There was Glidin' Glynn Harrison, swift captain of the 1975 Cotton Bowl team. Kevin McLee, behind a phenomenal line, had back-to-back stellar showings against Florida and Auburn for the '76 SEC champs. Then came Willie McClendon, SEC Player of the Year for the "Wonderdogs" of 1978.
Georgia's world would change on Easter Sunday, 1980 with the signing of Herschel.
The greatest college football player ever led the Bulldogs to the 1980 national championship, three straight conference titles and a 32-1 regular-season record, while amassing 5,259 yards on the ground. He would win the 1982 Heisman Trophy after finishing third as a freshman and second as a sophomore. Herschel set a new standard for great ball-carriers, and Tailback U was off and running.
 Tim Worley and Keith Henderson, who was primarily a fullback, were exceptional backs. Worley was fast and powerful. Lars Tate was good. Rodney Hampton, with those incredible feet, was special.
Next came Garrison Hearst, who made a run at the 1992 Heisman. He had the footwork, too, plus excellent speed and power.
Terrell Davis, an NFL Hall of Fame 2000-yard rushing Super Bowl and regular-season MVP with a pair of championship rings, was underutilized at Georgia.
Robert Edwards was a great back with speed and power.
There would be other solid runners over the next decade, but the next great one was Knowshon Moreno in 2007.
 A majestic string of tailbacks, similar to the 1980s, began with Todd Gurley in 2012. The best since Herschel, he and Keith Marshall, who was plagued by injuries, came in together as freshmen. Gurley was the complete package. He helped lead Georgia to the brink in 2012. Injuries and a ridiculous suspension hampered his final two years in Athens before Gurley moved on to win NFL MVP honors.
His final season of 2014 was the first for both Nick Chubb and Sony Michel. Two of the most beloved players and superb tailbacks in Georgia history, their decision to return for their senior seasons jump-started the Kirby Smart era and led the Bulldogs to the 2017 SEC championship and Rose Bowl title.
Their understudies included Elijah Holyfield, Brian Herrien and D'Andre Swift, the latter two of which captain this season's corps of running backs. With second-year standouts, Zamir White and James Cook, this quartet's – plus true freshman Kenny Mcintosh and walk-on Prather Hudson – goal is to run the Bulldogs to the ultimate prize of college football.
These great tailbacks who've worn the silver britches have paved the path to many championships and championship-caliber seasons for the old red and black. That's the idea in 2019.
These tailbacks are difference-makers, and there's nothing like a difference-making tailback. A low-risk play can turn into a long touchdown – especially when an elite runner like these for Georgia is accompanied by a tremendous offensive line and ace quarterback.
As Bulldog legend, one-time running backs coach Mike Cavan, always says, "My three best years of coaching were 1980, 1981 and 1982."