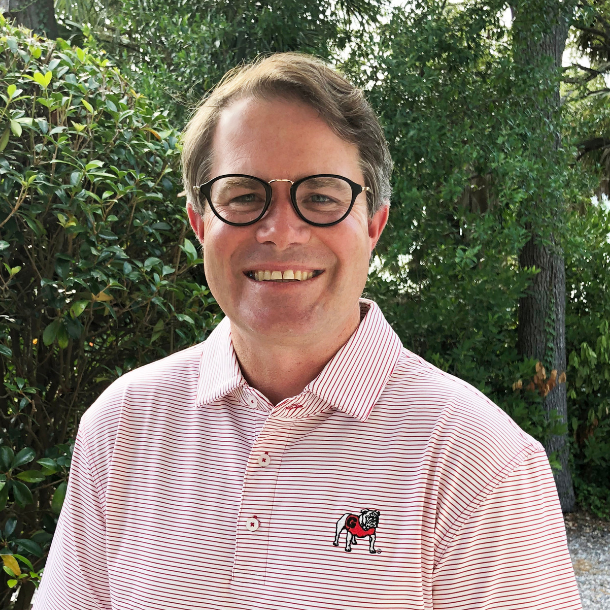 As I sit down to write my final note on the 2021 Georgia football season, it's Tuesday morning, January 25, 2022. It was exactly two weeks ago that I, much like most of you in the Bulldog Nation, awoke knowing that our Dawgs had earned the distinction of being national champions the previous evening. And, my oh my, what a magical day/night, January 10, 2022, was in Indianapolis, Indiana.
It was on that same Tuesday morning (post-victory over Alabama) that, while still in utter shock that the title had finally occurred, my wheels began to churn.
Now, entering our 20th year of Bulldawg Illustrated, our small, but stalwart team has produced around 350 issues. However, never had we been charged with producing a commemorative National Champions edition of Bulldawg Illustrated.
Thankfully the morning that I speak of, I made the decision to not rush what this all-important edition of BI needed to be. Instead, I decided to savor the moment of the Dawgs' incredible 2021 connected season.
My goodness, how great is it to be a Georgia Bulldog?
Words like proud, relief, determination and gratitude come to mind when thinking about both this 2021 football team and their passionate fans.
So needless to say, this edition of Bulldawg Illustrated had to be damn good for every Damn Good Dawg out there.
Size certainly doesn't matter, but I'm very proud of this 172 page National Champions edition that you are about to read. It reflects our BI team's love of everything University of Georgia. And it captures how proud we are of our football team, led by a terrific group of leaders and head coach, Kirby Smart and his staff.
I would be lying if I didn't admit that I'm also very relieved that this beast of an edition is about to go to the printer. There have been lots of hard days and nights over the last two weeks for team BI. Caroline Kinney, our sales dynamo, you absolutely rock. Cheri and I are so appreciative. And, our designer, Stacey Nichols, you are the best.
Despite the insane hours of late, what drove all of us to finish strong were the hard days and nights that our football program put into bringing this 2021 national championship to our beloved University.
The determination of this 2021 team is what I will remember to the end of time. They were projected to be very good, but that certainly doesn't guarantee the hardware follows. From this time last year, those men at Butts-Mehre connected together determined they could be champions.
And guess what?
One year later, they are the 2021 National Champions.
It's hard to put into words the gratitude I have for everyone in the Bulldog Nation. As this season proves, we are connected at every level. Fans, players, coaches, support staff. The list is long of the people who literally put sweat and tears into being a Georgia Bulldog.
This Connected 2021 edition of Bulldawg Illustrated is for everyone in the Bulldog Nation.
On page 12, Jeff Dantzler's column certainly starts things off right. Yes, we did, JD. The dream has come true. And thank you for what you mean to this publication and the entire Bulldog Nation.
Then don't miss my partner in all things, Cheri Leavy's Classic City Crushes on page 14. Almost 20 years of marriage and 20 years of doing BI is a tremendous gig with you by my side. I so love and respect you!
Next, you will find four sections inside … The Game, The Scene, The Fans, The Final Perspective. All the content is all about Connected 2021, which graces this issue's cover, supported by the awesome photography from BI's Rob Saye. Both Rob's and Greg Poole's dynamic photography throughout inside made my job easy when putting this special edition together. Job well done, guys.
In The Game section, enjoy our normal commentary that documents our Dawgs 33-18 victory. Our veterans Greg Poole and Kevin Butler once again hit a home run with their From the Field and Players of the Games. Thank y'all for your contribution to BI. And our youngsters, Davis Baker and Bryan Dixon add their passion for writing and covering the Dawgs to the section. Thanks, guys.
In The Scene section, I'm happy to announce that I brought longtime BI writer Murray Poole out of retirement for this commemorative edition. A total of 10,000 words netted three amazing features. Murray explores the journey of Kirby Smart, three Georgia players (Kendrick, Podlesny, Bennett IV), and a trio of post-Dooley era Bulldog fans who never wavered in their 41-year quest for a title. Thanks, Murray, you are the best, and let's hope we're right back here again next year.
In The Fans section, the BI camera braved the frigid, but lovely confines of Indianapolis. As always, this part of the job is a blast. What's not to like about capturing Georgia fans doing what they love. Particularly, when the pinnacle is finally reached. And wow, the Parade and Celebration in Athens the Saturday after the victory was the most spectacular sight I have ever witnessed. Please enjoy all the photos from that spectacular day.
Finally, in The Final Perspective section, you will find every cover from all 18 BI issues of this 2021 season, coupled with Jeff Dantzler's hot-takes to capture the essence of the entire journey. I'm so proud of all 18 of those issues and so thankful to our staff and advertisers in support of them. Thank you!
Then, Hamilton Culpepper, Loran Smith, and Jeff Dantzler close out this mega-edition of BI with a bang. Incredible job guys, thanks.
Yes, JD, as your Final Top 15 displays, Georgia is No. 1.
These 2021 Connected Dawgs are the national champions, so enjoy this 2021 National Champions edition and team BI will see you with our next issue the week of the G-Day game. Go Dawgs!!