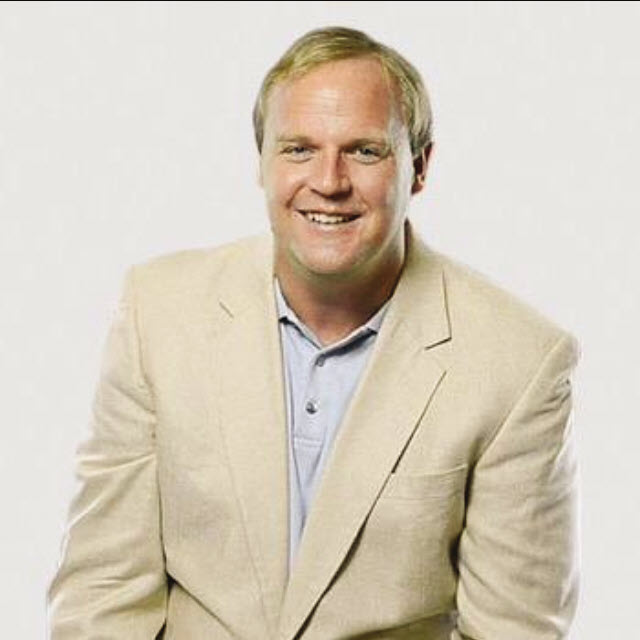 Emperor Nick Saban has yet another fully armed and operational Death Star looming between Georgia, the forces of good and light, and the national championship. Seven straight times Saban's Crimson Tide have defeated the Bulldogs. Included in that, the infamous date of 1/8/18 for the national title, two SEC Championship Games where Georgia, like in the national title game, led by double digits in the second half, and this year's league title tilt where the Bulldogs led 10-0 early in the second quarter.
So close so many times since beating Notre Dame on New Year's Day 1981, there is one more massive battle to be won to deliver the Bulldogs college football's ultimate prize.
Bama. Georgia must beat Bama.
Seven is enough.
An evil genius once roamed the sidelines of Gainesville. And Jacksonville. Steve Spurrier tormented Georgia. He reveled in it. Spurrier's Florida teams went 11-1 against the Bulldogs from 1990 to 2001. Most of those games weren't close.
Back in 1997 though, Florida, riding a seven game winning streak over Georgia, and favored by 19 points, found a different Bulldog to deal with.
The underdog Bulldogs jumped on Florida, withstood a Gator rally, and finished powerfully in a 37-17 victory. Reverse Cover. Amongst the standouts for Georgia that Saturday was junior safety Kirby Smart. The All-SEC selection from Bainbridge intercepted two passes in one of the most memorable Georgia victories of the 1990s.
To win games like that, and games like the one coming up in Indianapolis, your guys have to be guys. The best players must perform at their best. Along with Smart, Robert Edwards, who ran for four touchdowns, Hines Ward and Champ Bailey were all sensational against the Gators in that streak-busting win.
Guys being guys.
Smart has done a tremendous job as the head football coach at his alma mater. Under his watch, Georgia is in the midst of one of the greatest periods of excellence in program history.
Since 2017, his second year, Smart has led Georgia to five straight top ten finishes. And even if the Bulldogs lost to Alabama in Indy worse than Cumberland fell to the enemy, Georgia will finish in the top ten again. That is a first in the rich history of Georgia football. Over that five year period, the Bulldogs have played in five consecutive "major bowls," winning the Rose, Sugar, Chick-Fil-A Peach, and now Orange Bowls. That too, unprecedented.
Against the annual rivals, Smart's Bulldogs have been superb dating back to 2017: 4-0 vs. the Yellow Jackets, 4-1 against Florida, 5-1 vs. Auburn and 5-0 against Tennessee.
Georgia has done everything except … win the whole thing.
Alabama has been the nemesis. While Georgia has emerged as one of college football's elite programs, the Bulldogs ascent has coincided with the second half of the Crimson Tide's unprecedented run of greatness.
Through the years, there have been long stretches of losses. Too many to too many rivals. Thanks to everything good in the universe, I wasn't alive when the Dogs lost eight straight games to Tech from 1949-56. The infamous drought.
I was "in my Georgia football prime" from 1983-1990 when Auburn beat Georgia seven times in eight years.
The 1990s had a couple of dreadful losing streaks. Georgia lost to Spurrier's Gators, as mentioned above, 11 of 12 years. From 1990-2010, the Bulldogs went 3-18 against Florida. Then there was Tennessee. The Volunteers beat Georgia nine straight years, in 1989, and then from 1992-1999.
For longtime Bulldog fans who got kicked in the teeth during those years and decades, the success against the rivals has been especially sweet.
World War II interrupted, amongst other things, a terrific stretch of success for Georgia in the 1940s. In 1941, Georgia went 9-1-1 and won the Orange Bowl. The next season, the Bulldogs were consensus national champions and Frank Sinkwich won the Heisman Trophy. Led by Charley Trippi, who returned midway through the season, Georgia went 9-2 in 1945, then posted a perfect 11-0 campaign in 1946. The Bulldogs would dip a bit in 1947, and then win the SEC for the third time in seven years in 1948. Then came the drought.
Vince Dooley's Bulldogs won the SEC title in 1966 and 1968, his third and fifth seasons. But there weren't five straight great years.
The gold standard of Georgia football is the early 1980s with Herschel Walker the centerpiece. The Bulldogs won the 1980 national championship and came really, really close afterwards. SEC champions from 1980-82 and 10-1-1 in '83, the Dogs went 43-4-1 and had four straight top five finishes. But that stretch was bookended by 6-5 and 7-4-1 seasons in 1979 and 1984.
Mark Richt's Dogs had four straight double digit win seasons and won two SEC championships from 2002-2005. But there weren't five straight great years.
Georgia lost at least three games eight times in nine years from 2008-2016. In four of those seasons, the Bulldogs lost at least five times.
These are grand times for the sons and daughters of the Red and Black. But everyone is so hungry for that national championship. Of course it's Alabama standing in the path.
Two dragons that Georgia must slay for the dream to come true.