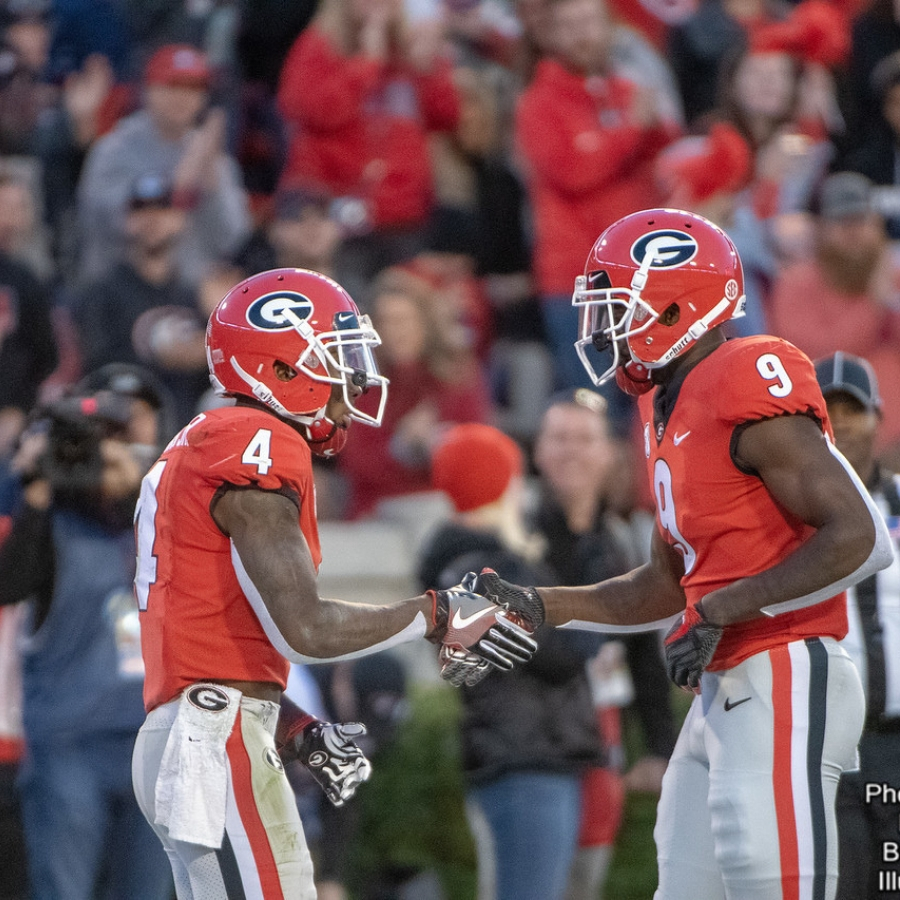 Georgia takes on Texas Tuesday in the Allstate Sugar Bowl. The Bulldogs coaching staff will likely be looking for young guys to make that move. By making that move, I mean step up and make some plays, show the coaches that he is ready to take on whatever role they need him to do. Here are three guys who need to have big games and show how bad they want that spot.
1: Tyson Campbell
Despite him struggling at times this season, the freshman is a big key to the future of the secondary. With Eric Stokes on his heels, I expect him to step it up a notch against the Longhorns. The two practices I got to see for the Sugar Bowl, I noticed how much bulkier he looks and how his technique continues to improve. Since Deandre Baker chose to sit out this game, Campbell has the perfect opportunity to show out on the field. He needs to have a good game to boost his confidence some heading into the offseason.
2: Adam Anderson
Adam Anderson is another freshman that is on the verge of an explosion, onto the scene. He got better each week and continued to earn more and more playing time. Now it is time for him to solidify himself a spot. Tuesday's game against the Longhorns could give him the moment he needs. Anderson needs to get some pressure on the quarterback. With the amount of talent this guy has, it wouldn't surprise me if he wasn't on the All-American list next year. Look for Tuesday to be the start of something special with Anderson.
3: Jeremiah Holloman
Jeremiah Holloman emerged as one of Jake Fromm's favorite targets this year. With Terry Godwin leaving, this game is an excellent chance for him to develop as 'the guy' in the receiver room. He already impresses on the field, but look for him to be more of a leader on Tuesday. Holloman is a quiet guy, but I think we may see a little more of his personality emerge in this last game of the season. Look for him to have a career-high as him, and Fromm continues to grow together and build that bond up even more. He is due for a big game and what better time to do it than the final one of the season.