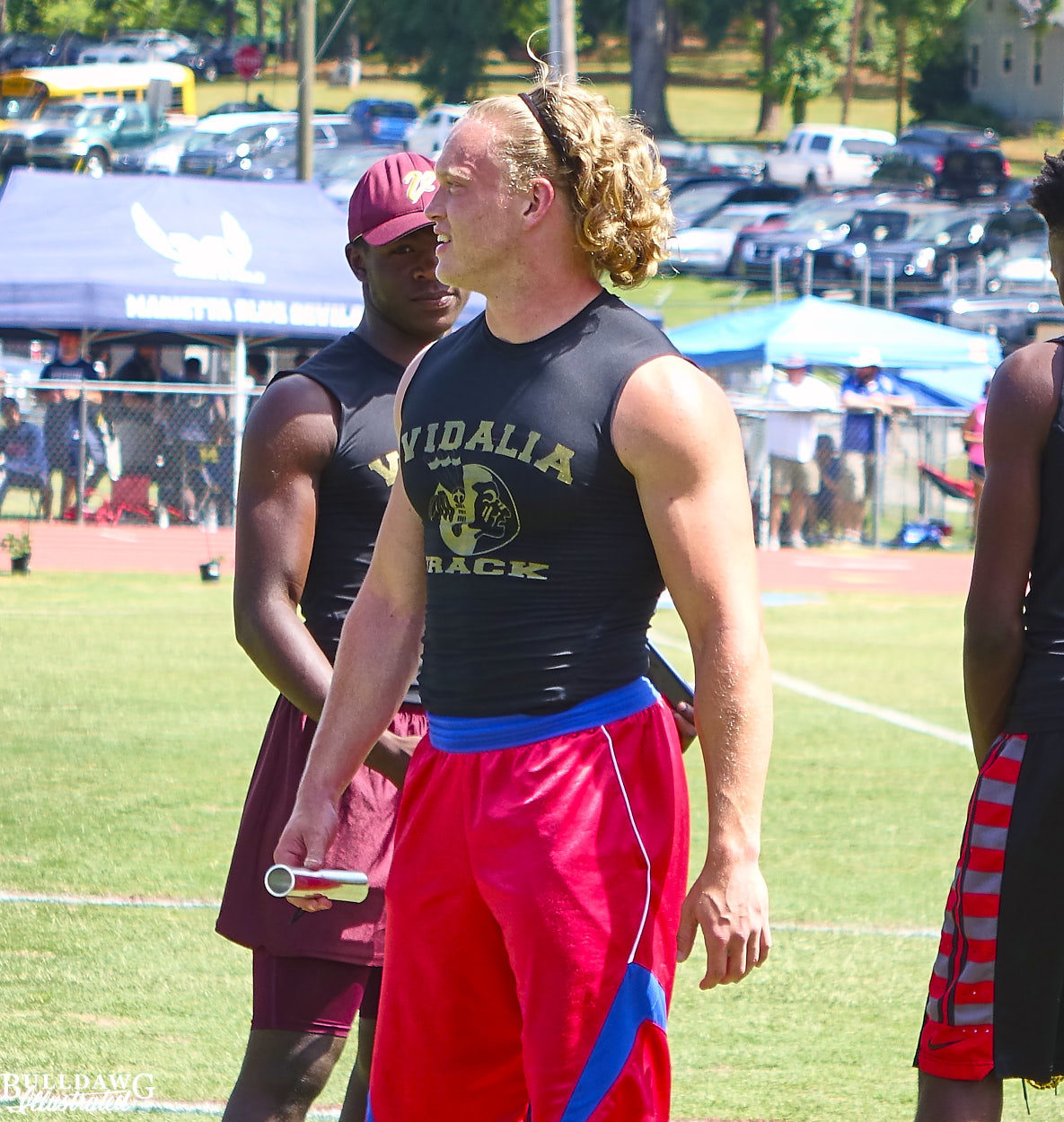 This October could prove to be interesting  for the Dawgs as the recruiting trail is heating up. Georgia has the opportunity to pick up at least one commit, if not a couple. These three athletes, Nate McBride, Aubrey Solomon, and Nico Collins, all have Georgia in their top options and could commit this month. Each of these guys are essential to the class of 2017, and each one could make an early impact for the Dawgs.

Nate McBride: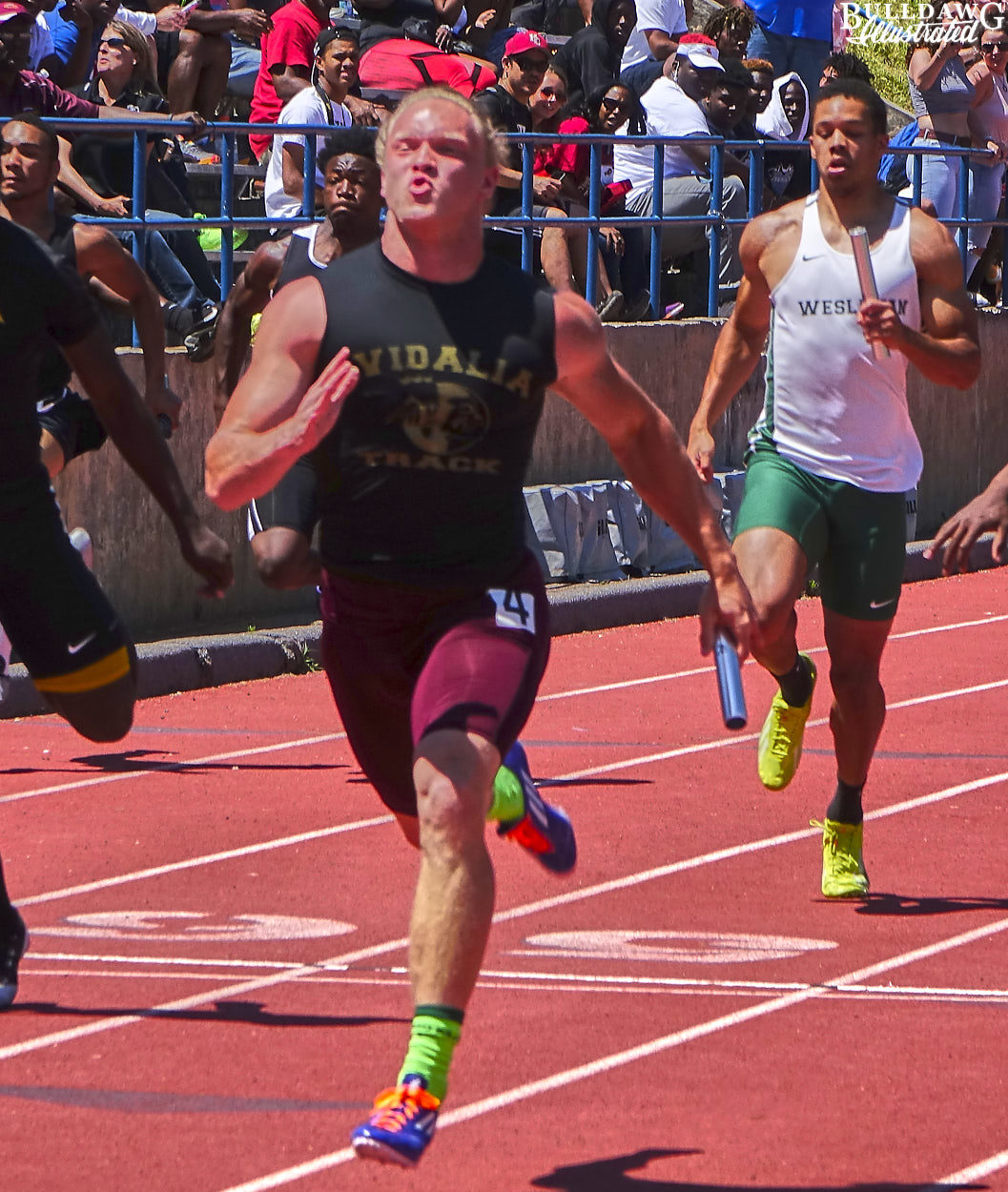 To begin with, this 5-Star linebacker is the most likely to commit this month. McBride is the number one linebacker in the country and ranks third in the state. He ranks as the number 38 backer overall in the nation as well. McBride is having a standout season thus far and seems to be coming into his own. He is extremely hard working on the field and gives his all.
After his recent visit to Athens, it seems as if Georgia is the sole front runner. However, he expects to still visit Oregon, Alabama, Auburn and Stanford. After his visits, he is supposed to make his final decision.
Even though he's visiting other schools and exploring his options, it's hard to see him anywhere other than Athens. He will fit in with Kirby Smart's system at the linebacker position with his hard work ethic.
Here is McBride's latest highlight video:
http://www.hudl.com/v/pgBqK
Aubrey Solomon: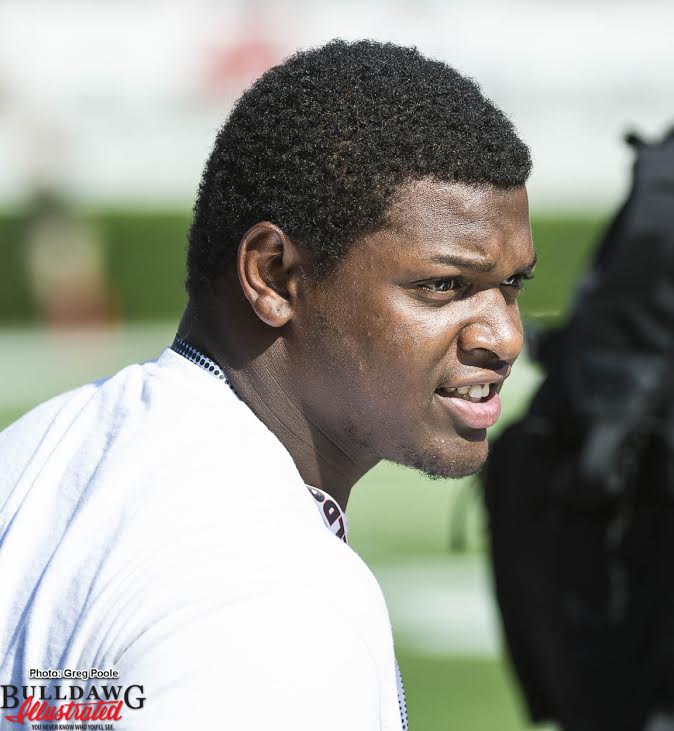 The next athlete that could make a decision this month is 4-Star defensive linemen Aubrey Solomon. He is a big guy that is quick on his feet. Solomon ranks number four in the nation and number 10 in the state at DL. He also ranks number 94 in the overall national rankings.
Solomon was also in attendance for the Tennessee game for the Dawgs huge recruiting weekend. After his visit, it seemed as if he was extremely interested in Mel Tucker's defense. If Solomon commits, he could definitely see some early playing time at Georgia. By allowing them to have the option to play early. This gives athletes like him the opportunity to play young and really grow into the position.
He comes in at 6'4 and 287, which is slightly small for the Dawgs, but with the right strength and conditioning, he could be right up there with the line now. He is physical enough to hang with the big boys and would be a  great adjustment for the team.
This may not be as sure of a pick for the Dawgs, but it's something that very well could happen this month.
Solomon's Junior Highlight reel:
http://www.hudl.com/v/pgSCm
Nico Collins: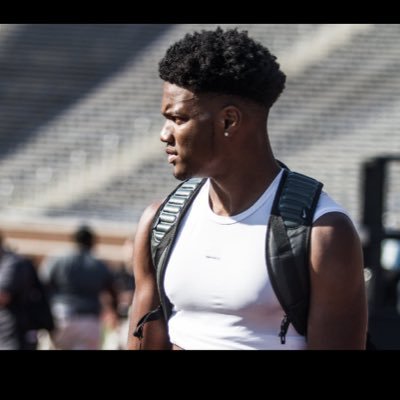 The last player that could potentially commit to the "G" this  month is Nico Collins. This 5-star WR, is a long shot for the Dawgs. However, he likes the atmosphere at Georgia and the team. Collins is ranked as the number four WR nationally and the number one WR in the state of Alabama. Overall nationally, he is number 23 according to 247.
Collins is a 6'5 and 193 pounds, he is the type of WR that Georgia is looking for. He is a tall and lanky player that can jump up and snag balls, which is just what the doctor ordered for quarterback Jacob Eason. As of right now, there is only one player on the Bulldog's roster that is over 6 foot 3 at WR, junior Javon Wims.
Collins is definitely high on the list for Georgia to grab, however, Alabama is pushing hard for him. So what are the Dawgs' chances here? Slim to none if I have to be honest, however, there is a chance with this coaching staff. One thing going for Georgia is Athens could be the ideal spot for him to come to.
Either way, he is going to make a team very happy with his size and speed. If Collins does commit to the red and black, that would add yet another impressive player and big time help at wide receiver for the Dawgs.
Nico Collin's Highlight reel:
http://www.hudl.com/v/pTkAy
The thing is, if Georgia only gets one of these three amazing athletes, it's going to give this 2017 class a leg up. The Dawgs are going to have an impressive year when it comes to recruiting and October just may be the month where it kicks into high gear.