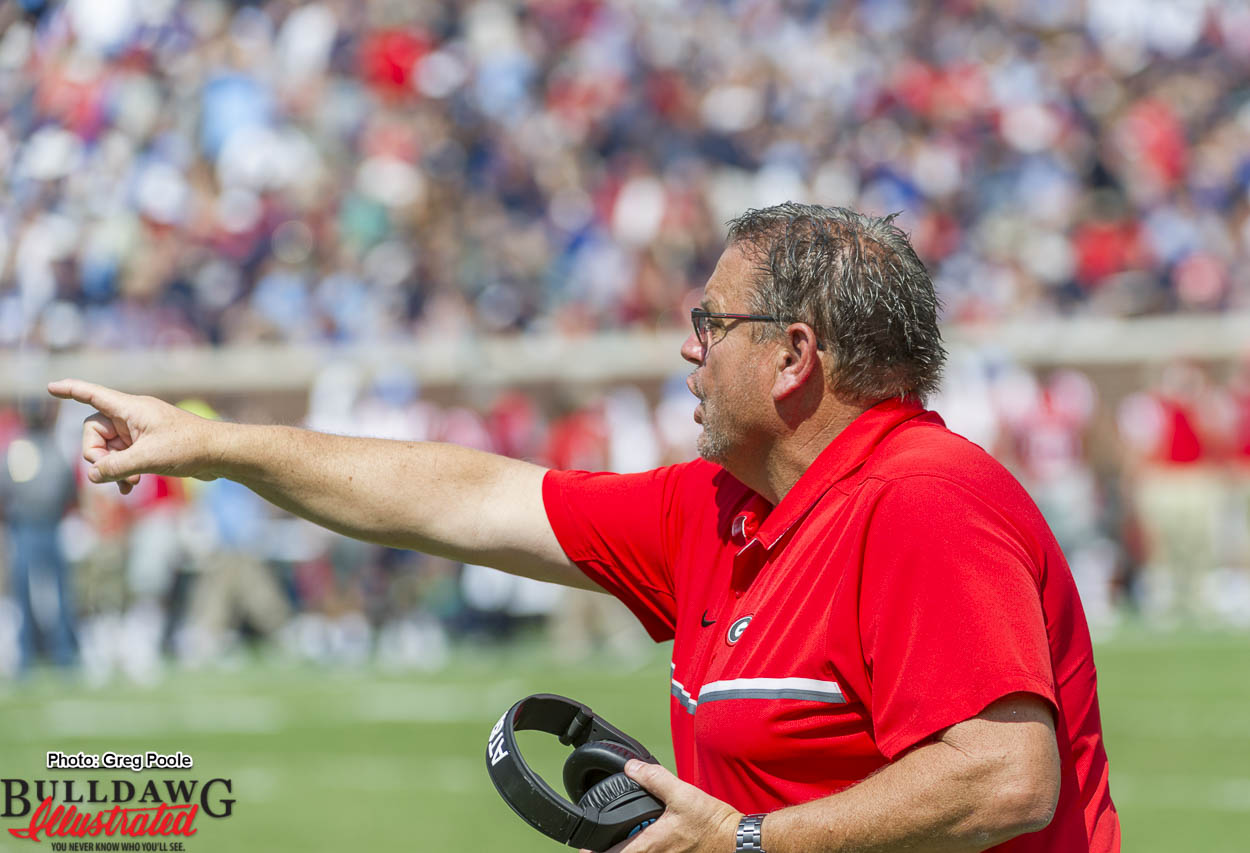 The Georgia Bulldogs are coming off a tough loss against the Ole Miss Rebels but have to regroup quickly in preparation for what may end up being their most important game of the season.



As the Bulldogs prepare to take on the Tennessee Volunteers this weekend in a game that will play a huge role in deciding who represents the East in the SEC championship game, these are the three things I have noticed in practice this week.


The first thing that is notable is that there is still no shift in the Bulldogs starting offensive line. Coach Smart said he was more pleased with the O-line play in the Ole Miss game, but it was clear that they still had a ton of improvements to make if they wanted to be competitive in the SEC.


Another thing I saw in practice this week, is that there are clearly changes coming to the Bulldogs secondary.


Juwuan Briscoe has had his share of sturggles in the Bulldogs last two games and he got absolutely torched in the Bulldogs game against Ole Miss.That performance must have led to Kirby Smart and Mel Tucker to looking for other options to start at cornerback for their game against Tennessee. The Bulldogs have been trying out several guys, with Juwuan Briscoe getting his chances in practice this week as well.


If Briscoe is replaced, then the top candidate to take his spot is Deandre Baker, who received some playing time in the Ole Miss game.


The secondary is still a major issue that must be addressed if the Bulldogs hope to be succesful.


The third major takeaway from the first three days of practice, is no Nick Chubb. Chubb's injury does not seem to be too serious, but it does seem to have him as questionable for playing in the Bulldogs clash with Tennessee.


Chubb always has the ability to be the Bulldogs biggest playmaker. If he is not able to go this Saturday, then that is one less explosive playmaker that freshman quarterback Jacob Eason will have in his arsenal against a tough Volunteers defense.