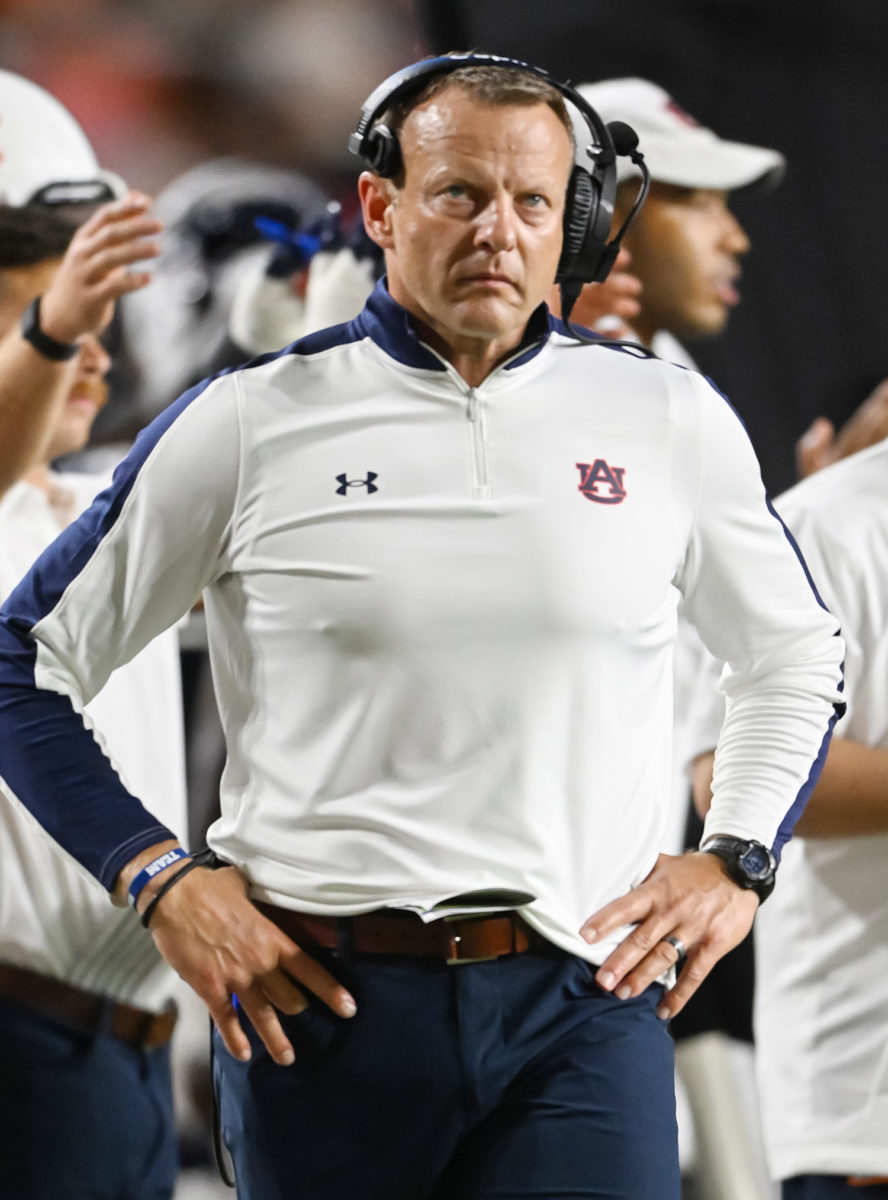 Robby Ashford (QB #9) – Having transferred from Oregon and now being back in his home state, third-year Robby Ashford saw his first real taste of meaningful playing time against Auburn's loss to Penn State after T.J. Finley suffered a shoulder injury to his throwing arm. Ashford has since started the past two games, but we'll see how Auburn deals with Finley's injury. If Ashford does start come gameday, just know he runs almost as much as he throws.
Tank Bigsby (RB #4) – The Georgia native has done well for himself since choosing to take his talents to Auburn. Easily one of the most talented backs in the conference, Tank Bigsby boasts an incredibly strong lower half that allows him to keep the legs churning through tackles and break free for big gains. He loves the stiff arm move and isn't shy to use it to shoving defenders to the ground and out of his way.
Ja'Varrius Johnson (WR #6) – Ja'Varrius Johnson leads the Tigers in receiving and for good reason. So far this season, he's averaging 19 yards per reception. He's Auburn's go-to for explosive plays. Last week against LSU, Johnson got open for a 53 yard touchdown reception. When he's on the field, Georgia will need to have multiple eyes on No. 6..
Cam Riley (LB #13) – This junior linebacker is finally assuming a legitimate role on this team, and you can see it in his numbers. In Auburn's first game of the season against Mercer, Cam Riley put up 15 total tackles besting his season total last year of 14. His size at the position is legitimately different. At 6-5, 230-pound, Auburn may match him up against Georgia tight end Darnell Washington in hopes of negating Washington's size advantage.
Derick Hall (LB #29) – Derick Hall can be seen deployed on the line of scrimmage playing EDGE more often than not. It's hard to put a label on this guy. Hall is a bigger guy at the position weighing in at around 260 pounds. He's a bully in the trenches and relies on his strength more than anything to make plays. It's definitely working for him this season as he leads the team in sacks.
Bryan Harsin (HC) – Let's face it. Harsin is on the hot seat. The offseason drama, the loss against Penn State and the losing in general may have him out the door before this season even comes to an end. If Harsin wants to increase his chances of staying, he has to at least be competitive against Georgia. There'll be a lot riding on this game for Harson.