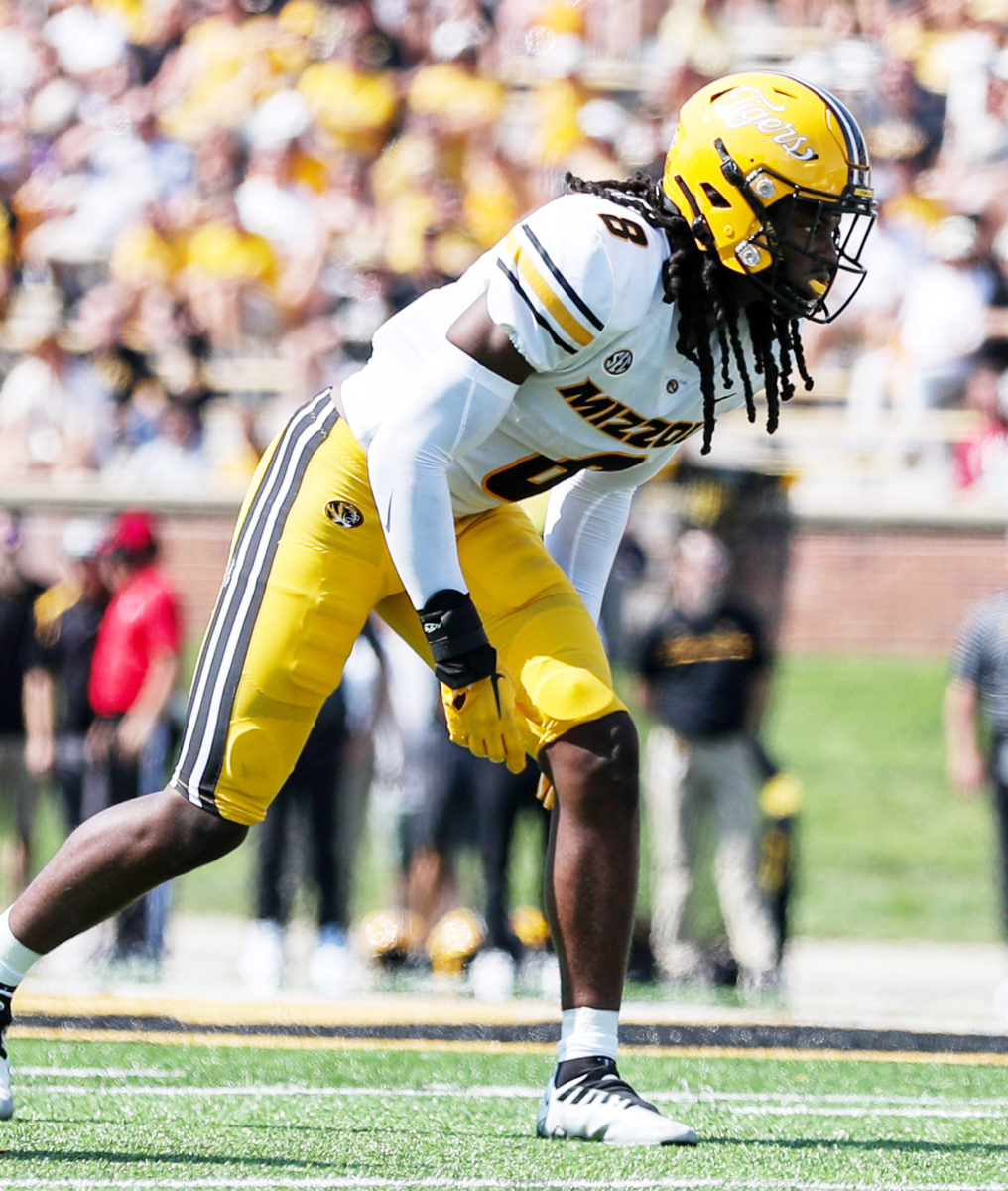 ELI DRINKWITZ (HC) – Drinkwitz was hired in 2019 to replace Barry Odom as head coach of the Tigers. It certainly has not been the smoothest tenure as the Tigers have seen little progress since Coach Drinkwitz took control of the program. Drinkwitz is included as someone to watch this week as he is getting to the point where he is coaching for his job. The Tigers are in desperate need of a signature win and Coach Drinkwitz may pull out all the tricks against the Bulldogs.
BRADY COOK (QB #12) – The sophomore from St. Louis has had a mediocre start to the season, but Mizzou will need an elite performance from Cook when the Dawgs come into town. Cook possesses solid arm talent and is Missouri's leading rusher as well. The dual threat player is going to play a significant role in how the outcome of this game turns out.
LUTHER BURDEN (WR #3) – Dawg fans may be familiar with the talented wideout. Burden pledged his commitment to the Tiger's over the Bulldogs last recruiting cycle and was a disappointing loss for the Dawg's on the recruiting trail. Burden is just a freshman, but is uber-talented and without a doubt, the most threatening player on the Tiger's offense. Beware of the young, but talented star playing for his home state university.
TY'RON HOPPER (LB #8) – Hopper, the former Florida Gator, transferred to Mizzou after spending three seasons in Gainesville. Hopper is coming off a massive game against Auburn where he racked up 10 total tackles and a sack. He's heading into the Georgia game as Missouri's leading tackler with 26 on the year. The 6-2, 220-pound linebacker does a good job patrolling the field and should be a vital part of the Tigers' defense come this Saturday.
JOSEPH CHARLESTON (DB #28) – The junior defensive-back from Milton, Georgia is coming off an impressive five tackle performance against Auburn. He is currently second on the Tigers' defense in tackles with 19 and first in interceptions with one. Joseph is a Clemson transfer who racked up two tackles against the Bulldogs in last season's opener.
ISAIAH MCGUIRE (DL #9) – McGuire has been a model of consistency at Mizzou where he started all games for the Tigers last season. He led the Tiger's in sacks and racked up an impressive 14 tackles for loss. This season, the talented defensive lineman already leads the team again with three sacks and has two forced fumbles. The Dawgs will certainly need to be aware of where McGuire is lined up this Saturday.