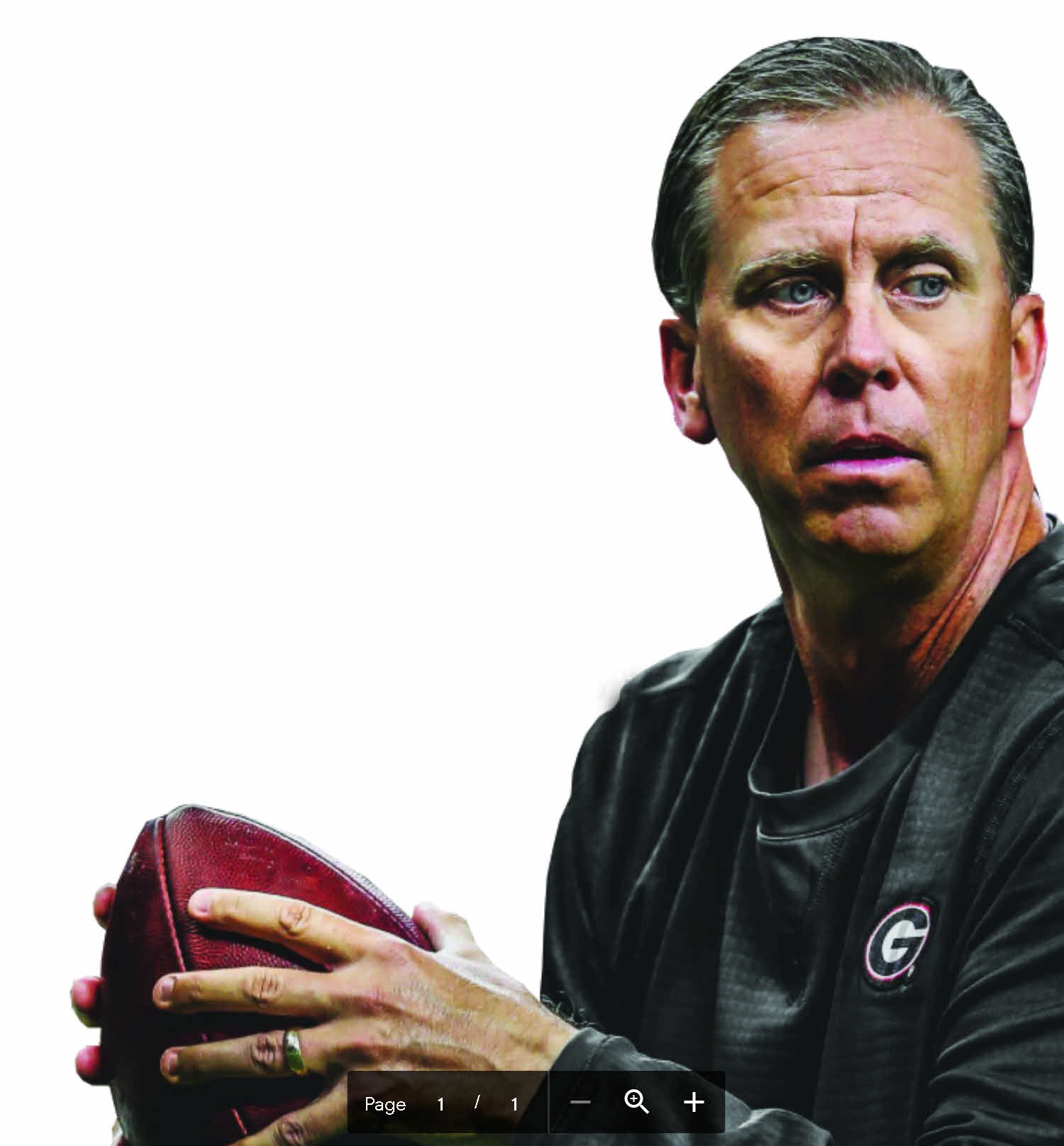 The anticipation around Bulldog Nation for Georgia's new offensive coordinator, Todd Monken, is through the roof as the start of the 2020 season nears.
Monken finally returns to the college game after a four-year stint in the NFL coaching with the Tampa Bay Buccaneers and the Cleveland Browns. He will become Kirby Smart's third offensive coordinator since his arrival in Athens in 2016. Jim Chaney was with the Bulldogs from 2016-18 before taking the same position at Tennessee, and James Coley served as the play caller during the 2019 season.
Smart met with reporters in a Zoom call on Sunday ahead of the Bulldogs' first preseason practice and talked about Monken so far.
"Todd has brought a lot of energy to the offensive side of the ball," Smart said. "He's very demanding. He has an expectation of what it should look like. And his job, and what he loves doing, is trying to do each individual job better than the next guy. Can we run a curl better than the other team can run a curl? Can we run a dig route better than the other team can run a dig route? Can we coach those things better than the other team? And if we do those things then we'll have success."
As mentioned before, expectations are sky-high for Monken in his first season, despite the fact that he's dealing with so much change.
Georgia will have a new quarterback under center for the first time in three years, and it will likely be one of two transfers. Wake Forest graduate transfer Jamie Newman seems to be frontrunner, but former USC quarterback J.T. Daniels could push for the starting job (if he's cleared to play). Monken will also have to deal with a new-look offensive line as well as a 'talented-but-questionable' receiving corps, and an untested backfield.
But if you're comparing the unit to Georgia's offensive production from last year, the bar is set pretty low. After Lawrence Cager got hurt last season, the passing game struggled immensely. It seemed like Jake Fromm was off for the most part, the line didn't perform well, and D'Andre Swift struggled with injuries. All those problems combined didn't bode well for Georgia at all.
For right now, no one knows how much will really change. Monken didn't even get a chance to work with the team during the spring due to the COVID-19 outbreak. So, this week will be the first time he will really see what he's got.
Monken could keep much of the offense the same and focus on a high level of execution. However, he could revamp the entire offense and change the way Georgia has been seen over the past couple of years. We assume those decisions will be made in the next couple of weeks.
Whatever way you look at it, Smart said that he isn't against one style of play or the other. To him, he just wants points on the board. Whatever it takes is fine with him.
"I believe in doing whatever you have to do to win," Smart said. "I'm going to let you define it how you feel comfortable defining it, and then I'm going to define it the way that gives us the best chance of success. We want to get the best football players we can on the field. We want to be able to score points. We think it takes that to win games. That's never been any issue with me.
Junior offensive lineman Jamaree Salyer weighed in and explained that learning the new offense has been easy under Monken.
"He's a great guy," Salyer said. "He makes it simple for us and we try to go out there an execute it the best we can."