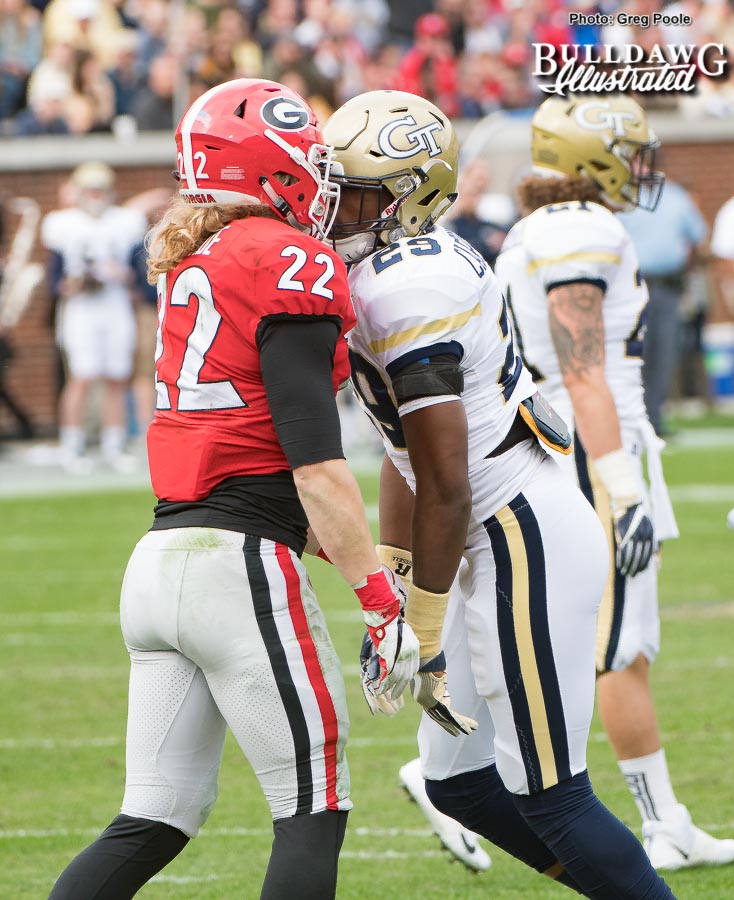 Head coach Kirby Smart fell just short of leading Georgia to a national title in his second season, but this 2018 version of the Bulldogs has the potential to be even better. Smart locked down the consensus number one recruiting class and pairing that up with the returning talent should help this team be a contender for the championship again. There are many spots that are up for grabs in the spring, but these are the eight that are the most intriguing.
8. JEREMIAH HOLLOMAN
The Bulldogs relied heavily on their rushing attack last season but when they needed a big play through the air, Javon Wims was their guy. Wims has graduated now so the Bulldogs will need someone else to step up in his place and provide another aerial threat alongside Terry Godwin and Mecole Hardman. There is definitely some talent at this position, but Holloman's big body and leaping ability makes him a likely candidate to step up in this spot. Riley Ridley and Matt Landers could also battle out for this spot, especially after Ridley's performance in the national championship.
7. ISAIAH WILSON
Andrew Thomas did a great job for the Bulldogs as a freshman right tackle, but with Isaiah Wynn moving up to the NFL; he is expected to move to the left tackle spot. This will leave open an important spot on the line and former five-star Isaiah Wilson will be the early favorite to take over that job. Wilson has a huge body and going into the Bulldogs spring practice, seeing how fit he is looking and how well he moves should be something everyone watches out for early. If Wilson struggles to lock down this spot, then early enrollee Cade Mayes could put up a battle for this spot.
6. JUSTIN FIELDS
Fields is the talk of the town and he gives the Bulldogs something that they have not had for quite a long time; a dual-threat quarterback. Fields should not displace quarterback Jake Fromm, but he will give the Bulldogs an explosive weapon to use in certain packages. In the past, Sony Michel has ran the Bulldogs "Wild-Dawg" package, but it would not surprising to see Fields running some variety of this package with the addition of throwing options. Fields is a very special athlete and as we saw last season, a backup quarterback can very quickly become the starter.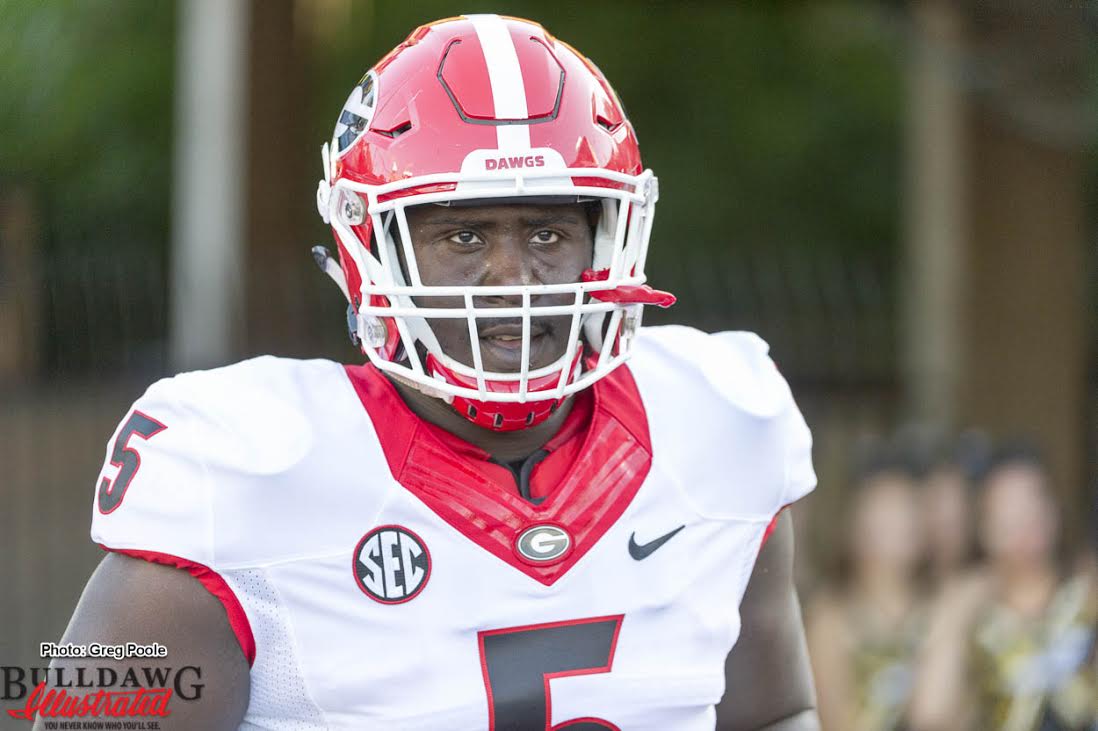 5. JULIAN ROCHESTER
I believe one of the most under-appreciated players on the Bulldogs defense last season was nose tackle John Atkins. Atkins may have not filled the stat sheet, but he did a great job of taking on multiple linemen and plugging up holes. This job is the dirty work of the defense, but it allowed players like Roquan Smith to make big plays and to make the Bulldogs defense so stout. Rochester should be expected to step up and taking over the starting role in this spot; his success will dictate if this defense builds on last season's success.
4. NATE MCBRIDE
Nate McBride was a special teams standout for the Bulldogs last season, but I am in the camp that his role will expand even more in his second year. Monty Rice, Natrez Patrick, Juwan Taylor, and McBride should be the main contenders for the two starting inside linebacker spots, but they have big shoes to fill with Roquan Smith gone. McBride is a freak athlete and seems to have a knack for finding the football, so that is why I like him to break into the starting lineup.
3. ANDREW THOMAS
Thomas was a standout performer on the Bulldogs offensive line, which many believed was the team's most improved group in the second season under coach Smart. Thomas is expected to flip sides and make the move from right tackle to left tackle, but making such a change is easier said than done and it will be worth watching in the spring.
2. AMEER SPEED
The Bulldogs will be replacing multiple starters in their secondary, but I see a potential battle brewing at the corner position opposite of Deandre Baker. Tyrique McGhee will be the early favorite to start at the spot, but Ameer Speed has a huge size advantage at 6-foot-3 over McGhee's 5-foot-10. Speed's combination of size and speed could give opposing wide receivers trouble and he has the potential to grow into an outstanding corner. It would not surprise me to see Speed move to safety or STAR, but having size in the secondary is hard to pass up.
1. JAKE FROMM
Fromm already led this team to a national championship appearance in his freshman season, so the future is bright. It is hard to expect Fromm to build on his freshman success, but with the talent he has around him, he should be able to have an even better sophomore campaign. Fromm will only grow more comfortable and effective in the pocket and the sky truly is the limit for him.