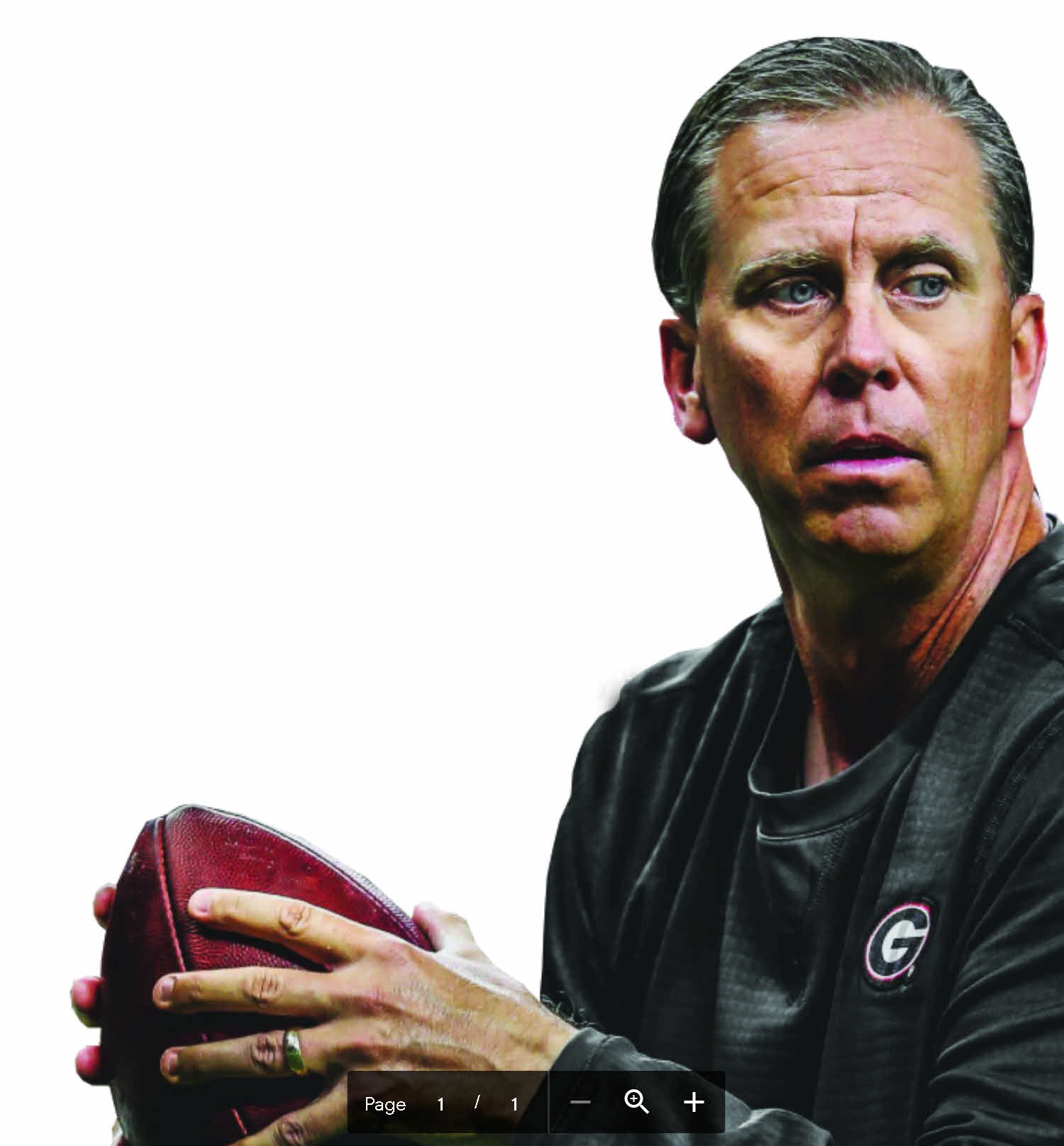 Today we begin a series on Georgia's coaching staff, and what better place to start than the Bulldogs' new offensive coordinator, Todd Monken?
Other than Kirby Smart, I can not remember so much hype about a new coach in Athens. In the aftermath of last season's less-than-encouraging offense performance, Smart decided to inject a dose of the latest spread concepts into his often anemic attack. Now comes Monken to save the day, at least, that is the feeling inside Dawg Nation.
Of course, there are a wide variety of opinions about the Dawgs' often sputtering offense in 2019. The most popular fan idea is to blame the former coordinator(s) for his poor play-calling. While I'm unsure that play-calling explains all of Georgia's offensive problems last year, the Monken hire puts an innovative and experienced offensive mind in position to solve that problem.
Here is a video from a Cleveland fansite showing Monken's offensive concepts as applied by his Tampa team before taking the Cleveland post.
It is his aggressive down-field playcalling that sets Monken apart from the plodding, run-to-wear-them-down philosophy that, when combined with UGA's wide receiver issues and the limited quarterback room, allowed defenses to load the box and stuff the run.
In second-and-10 situations, when most coaches get ultra-conservative and play for the mythical "third-and-manageable," Monken remains committed to the downfield pass at a high rate. 28.4 percent of the Buccaneers second-and-10 plays resulted in a throw ten or more yards downfield, once again the highest rate in the league, edging out Sean McVay's Rams at 27.6 percent, per Sports Info Solutions.

Draft Ace
Monken described his philosophy this way:
When I went to Oklahoma State from Jacksonville, it was the 'Air Raid' — as we use our fingers to say that. Really, what I took away from it was being able to throw to win. That really to me was the Air Raid. You had a certain amount of run game. You ran a lot of the same concepts, and you could throw to win. That was really it. Like any offense, it works a lot better if you have good players. That is really what it is about. It is about having good players and doing things the right way consistently, so you do it better than they do it. It becomes a lot harder at the NFL level because you are going against the best in the world, windows are tighter and you are under duress a lot more so you have to be disciplined in terms of what you do on the perimeter.

Yahoo
Kirby Smart often talks about having a "balanced" offense. Most people think in terms of run/pass balance, but Kirby hinted at the kind of balance that Monken teaches in this statement from 2017:
To be able to win a championship, you've got to have balance. We continue to improve on our balance," Smart said. "Our ability to throw down the field, our ability to open things up. But if we open things up and throw the ball downfield, I would beg the question what we're doing with 27 and 1 the rest of the time.

"It's Catch-22 to be balanced," Smart said. "But at the end of the day to win, you've got to be able to do both, and when you play really good teams, you've got to be able to do both."

DawgNation
Bottom line forecast: The significant difference in offensive look will be a quarterback that is an integral part of the run game and the option offense. For the last three years, the Dawgs' have gone with a quarterback who, although an excellent player and adequate runner, was tied to the dropback or shotgun passing game. He was never a consistent run threat, and by last season – with the team's QB depth problems – opposing teams loaded the box and dared Georgia to run while coving receivers man-to-man. 
The latest offensive incarnation will challenge defenses by merging Monken's aggressive playcalling with Kirby's recruiting juggernaut to employ all of that talent to overwhelm the opposition.
It should be fun to watch.