Below are the six freshmen that are standing out to this point in fall camp. This list is for true freshmen only, therefore D.J. Daniel and Jermaine Johnson who are both having solid camps are not on this list. The young Dawgs listed below are all pushing for an important role on Saturdays this fall.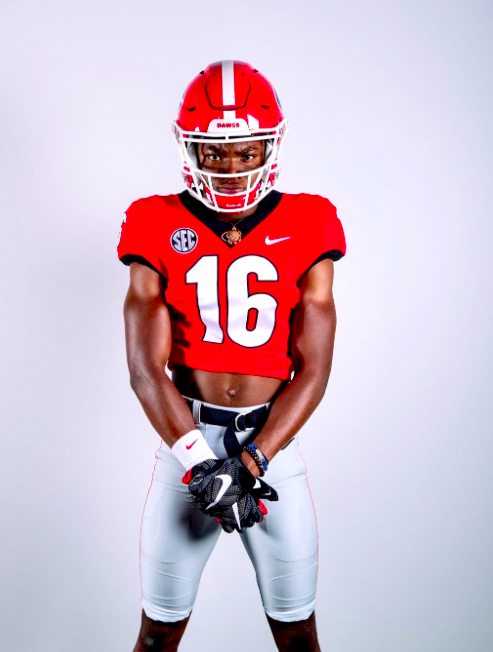 Lewis Cine
Cine was a big time prospect for the Dawgs in the Class of 2020 and he is showing why during fall camp. At 6'2 185 pounds he has the ideal frame and ability to play either left or right safety in Georgia's defense. In HS everyone knew the Haitian native loved contact but what has really stood out during camp is his ability to cover ground when playing center field. As long as he continues to master the playbook look for Cine to earn a significant roll on defense.
George Pickens
Pickens one handed catch in the first scrimmage of fall practice has been a viral sensation for those in the Bulldawg Nation. Throughout the first 10 days of fall practice Pickens has been making the difficult catch look routine. His ability to elevate and use his massive catch radius to dominate opposing defense backs is elite. However, if he is going to reach his potential consistent effort in practice will be the key.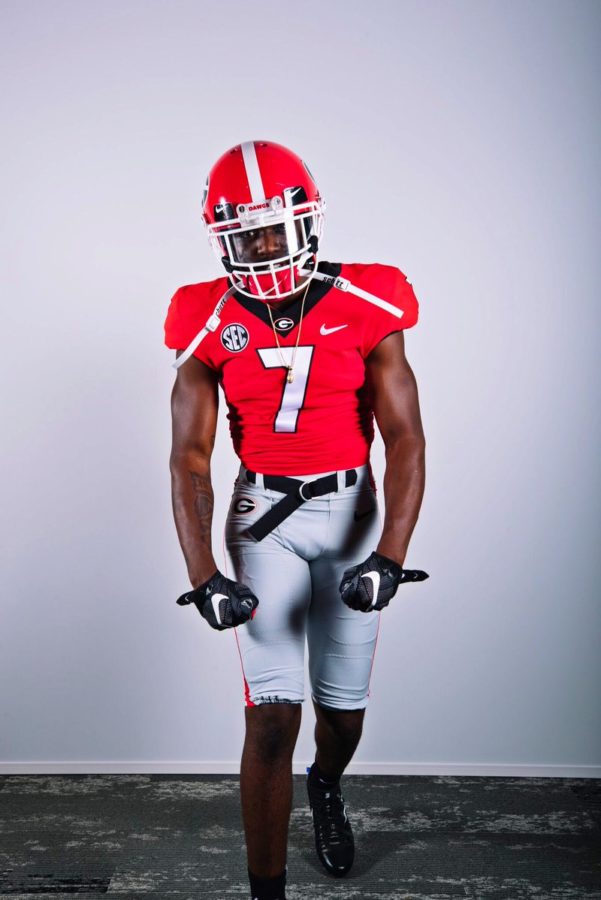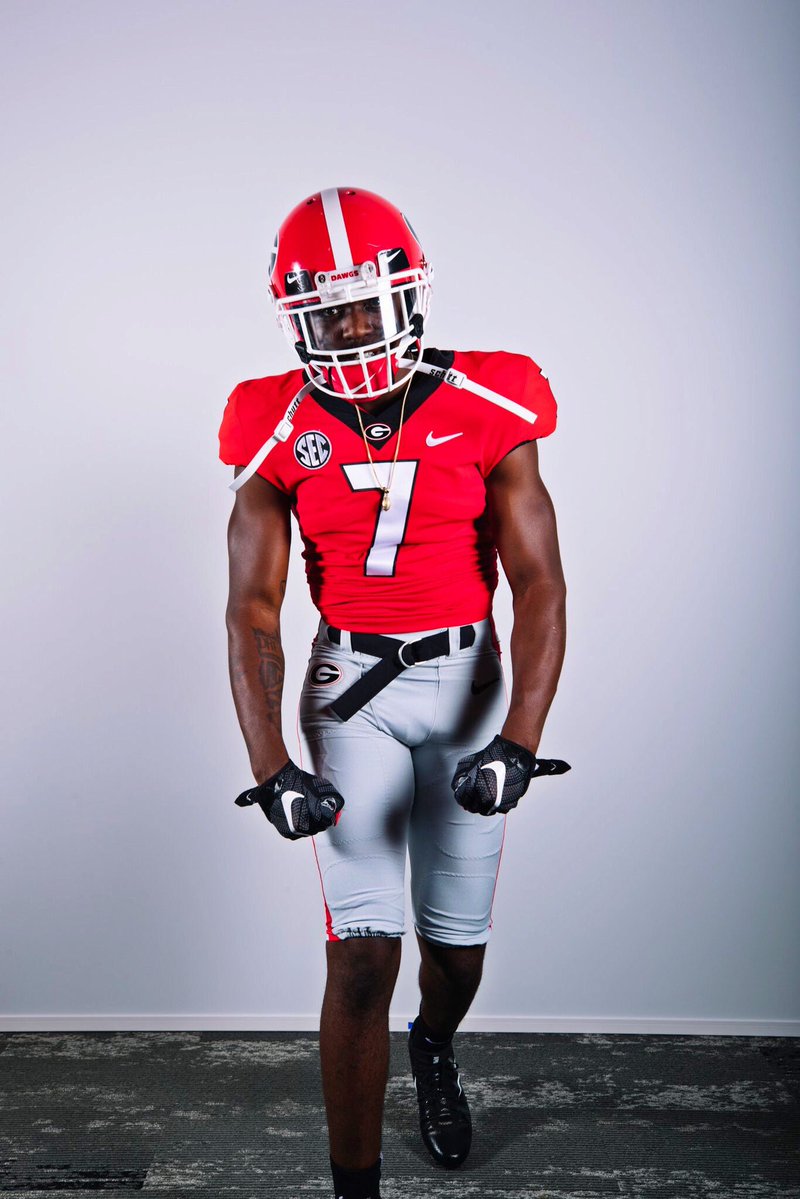 Tyrique Stevenson
When the Dawgs landed Stevenson the comparisons to Minkah Fitzpatrick started immediately. Stevenson has a thick build for a cornerback but has proved to have great feet and the ability to flip his hips and run in coverage. What has been most impressive is his knack for creating havoc. Whether it be forcing a fumble, tipping a pass or making an interception it seems like he has constantly been involved in those types of plays this fall.
Nolan Smith
When Nolan Smith signed on the dotted line to join the Dawgs the Dawgs the first thought that came to mind was, "Finally, an elite pass rusher!". His ability to anticipate the snap, ridiculous ability to bend the edge and relentless effort all screamed game changer. However, what has been the most exciting development this fall is his new nickname – "Hammerhead". Smith has shown during fall camp he loves contact and can get the job done setting the edge in the running game. All signs point to Smith being a big time contributor as a true freshmen.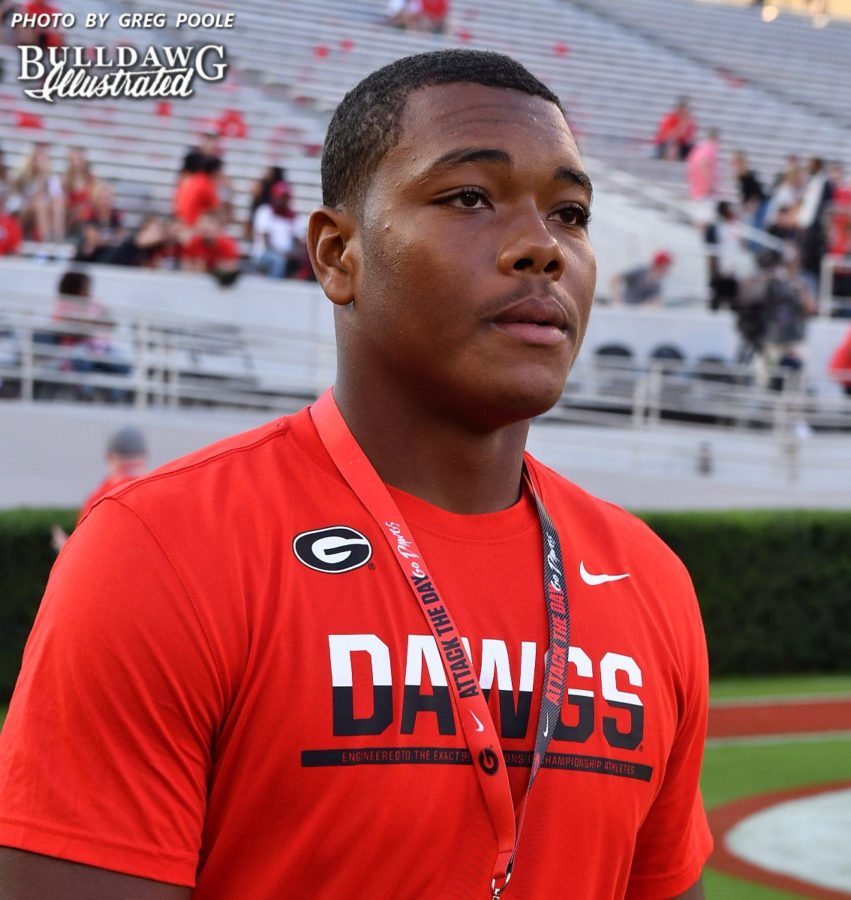 Travon Walker
There were some concerns surrounding Travon Walker's ability to contribute as a true freshmen as he was not an early enrollee and was coming off a HS basketball season instead of spending time in the weight room. He has put most of the concerns to rest this fall. He has added 10-15 pounds of good weight without losing any of his quickness or athleticism. What has been most impressive is his ability to hold up at the point of attack. He still needs to add strength but as a true freshmen he seems poised to earn a roll on Saturdays.
Nakobe Dean
One of the most difficult positions to earn a roll as a true freshmen is at middle linebacker. The amount of calls and adjustments needed require intelligence and maturity. Fortunately Dean, the engineering student, has proven to have both in spades. Also, he is very instinctual and his explosiveness once he diagnoses a play is elite. It may take him a few games but by the end of the season he could be a difference maker.