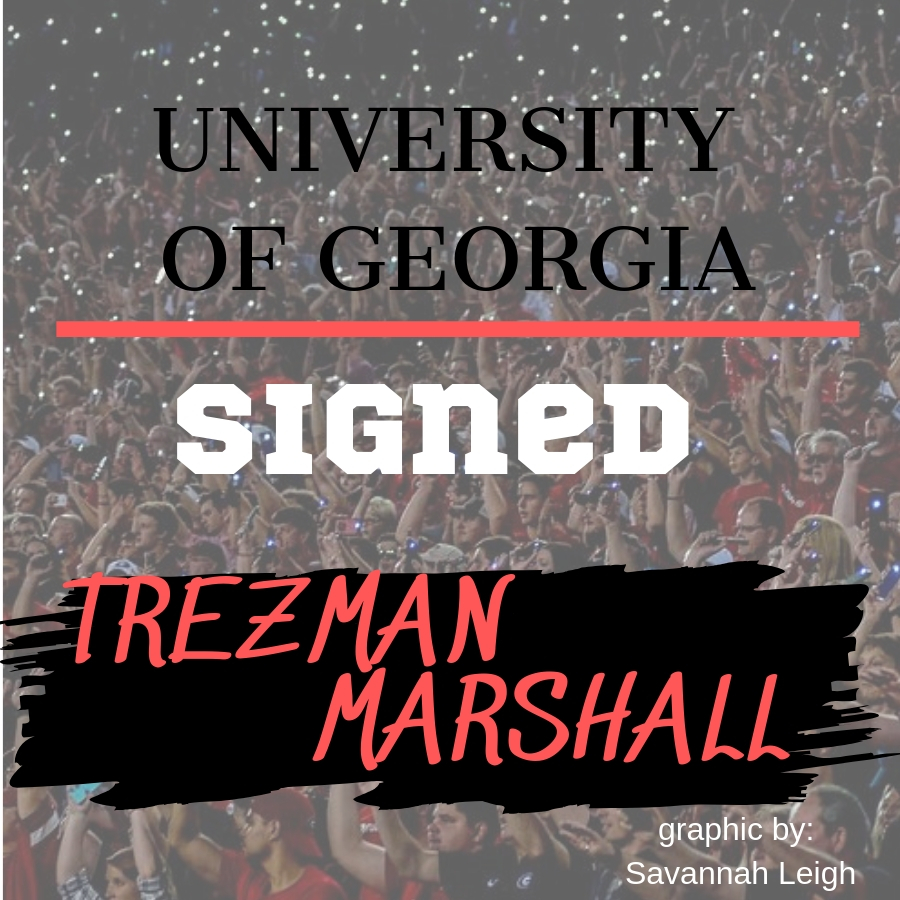 Trezman Marshall is the latest 2019 commit sending in his paperwork this morning. He is officially a Bulldog and will be on campus in January.
According to 247Sports, he ranks as the No. 7 ILB and the No. 13 prospect in Georgia. He holds 13 offers. Marshall and his teammates just gave Clinch County its second state championship last week. Despite being listed as an inside linebacker, he can do anything the team needs him to. He has been known to run the ball, kick a little and even play some quarterback.
Marshall is a big-time signee for the Bulldogs as it seems he can do anything asked of him. He is another that other schools have attempted to pull away from the Bulldogs, but in the end, he chose to stay home.
He initially committed to the Bulldogs on April 27. Marshall chose the Bulldogs over Alabama, FSU, Auburn, and Tennessee. However, after his OV on Dec. 14, the four-star knew Georgia was where he wanted to be the next three to four years.
Marshall is one of 12 that plan on sending in his paperwork today. Georgia currently has 20 commitments for the 2019 class.