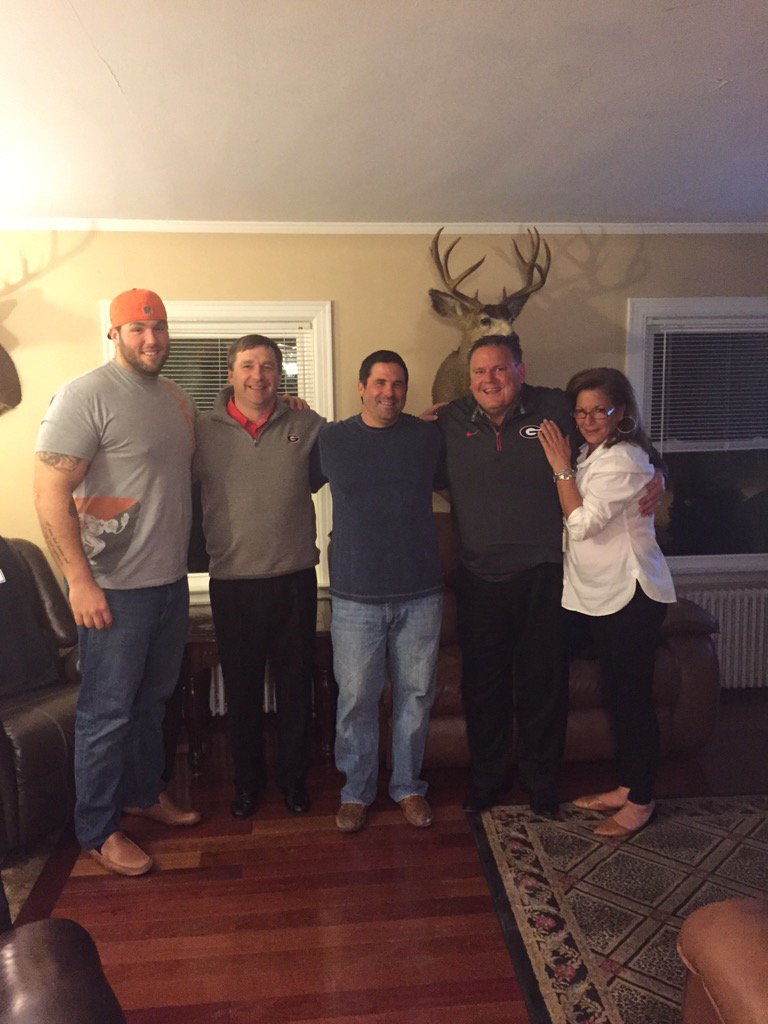 With only two practices remaining prior to G-Day, Coach Pittman appears to be considering two players at left tackle – Isaiah Wynn and Kendall Baker.  Wynn has been designated by Pittman as UGA's best offensive lineman and Baker has been called one of the most improved.  However, it is quite possible neither of them will be the starter at left tackle in the Georgia Dome on September 3rd.
23-year old graduate transfer Tyler Catalina comes to Athens this fall with plans to win the starting job at left tackle.  It will be an arduous task for Catalina who faces a big adjustment.  If he is going to win the job there are several tasks he must accomplish:
Learn the Playbook – UGA has surely already issued Catalina an iPad with Coach Chaney's playbook and it is important that Catalina arrive with a solid grasp on the playbook.
Adjust to Physicality – The SEC is going to be a much more physically demanding league then Colonial conference.  He is going to face opponents who are bigger and stronger week-in and week-out.
Adjust to the Scheme – This goes in with the point above.  Rhode Island ran an Auburn style offense that was based a bit more on finesse.  UGA's scheme is going to require a different technique.
Adjust to Speed – Another big challenge for Catalina will be to adjust to the speed of the game.  He is going to be facing more explosive defensive ends, linebackers and defensive backs flying off the edge every week.
Adjust to the Heat – It may seem like a small thing but the first couple months of football in the SEC can be brutally hot.  It is something Catalina is going to have to adjust to because the southern heat and humidity is a whole different animal.
There is no doubt, there is a big challenge ahead of Catalina.  However, Coach Smart and Coach Pittman's trip to see him indicates the level of belief they have in his ability.  After Saturday's practice Smart stated, "I like the maturity…he's a competitor, I really like his body for a left tackle."  If he can do a solid job with the adjustments above he has an outstanding chance to earn the starting job.

---
---