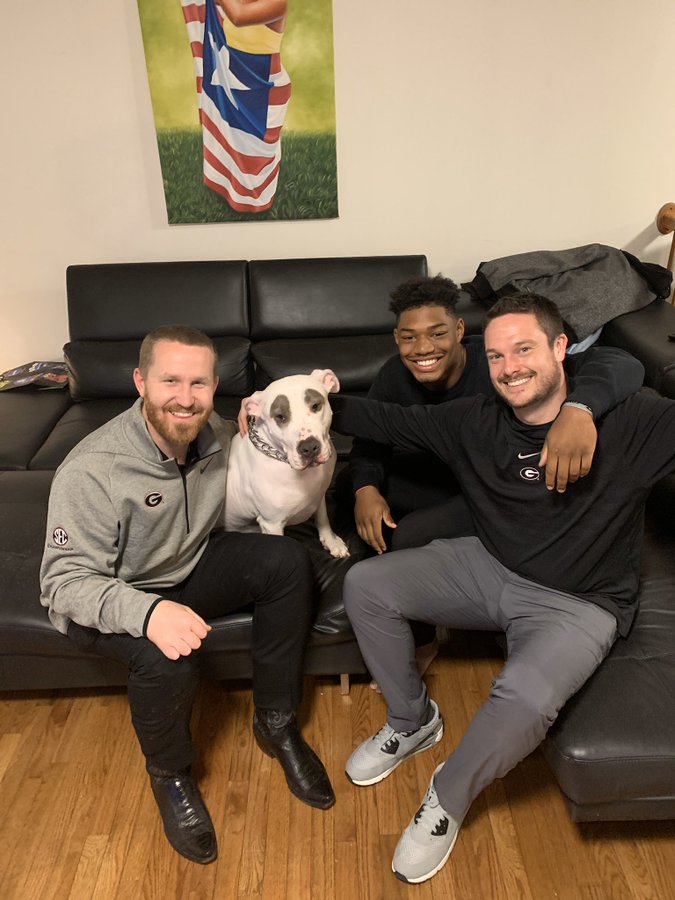 There is no rest for the weary for college football coaches, and the Georgia coaching staff have been hitting the pavement and the taking to the air on the recruiting trail to visit prospective student-athletes on the road this week.
Head coach Kirby Smart along with running backs coach Dell McGee were out west in California on Monday visiting 2020 running back commit Kendall Milton, and defensive back coach Charlton Warren checked in on 2020 cornerback commit Jalen Kimber out in Texas.
On Tuesday, Kirby, Dell and tight end coach Todd Hartley were in Las Vegas to see five-star 2020 athlete and tight end prospect Darnell Washington.
On Wednesday, Kirby and new offensive line coach Matt Luke headed to Rome, GA and Darlington School to see 2020 offensive line commit Tate Ratledge.
Coach Luke spent a good part of the day on Wednesday with Ratledge and Cade Brock.
Meanwhile, Kirby headed south and took a visit with Lakeland High School speedster and 2020 wide receiver prospect Arian Smith.
Defensive coordinator Dan Lanning and linebackers coach Glenn Schumann were in D.C. seeing five-star 2020 linebacker and UGA commit Mekhail Sherman.
There will be more visits on Thursday and Georgia will host several prospects this weekend for official visits before the current "contact period" of this recruiting cycle ends on Sunday, December 15th. The Early Signing Period begins on Wednesday, December 18th and will last through Friday, December 19th.