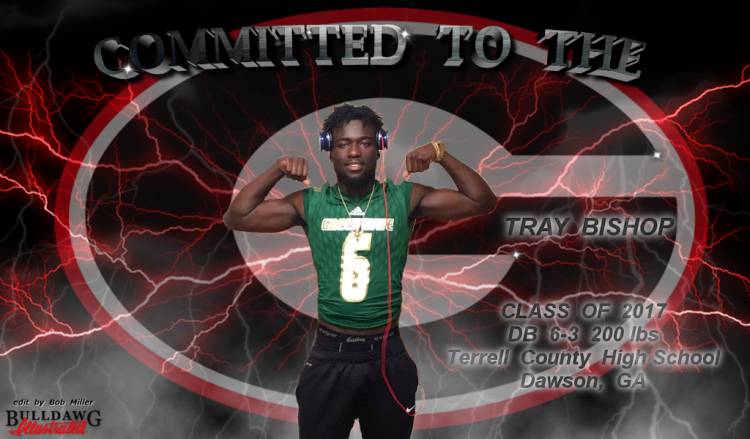 UGA commit Tray Bishop was a big-time flip for the Bulldogs as he added, even more, talent to an already outstanding defensive back class.



It's hard to believe how talented of a defensive back class the Bulldogs have landed and Bishop could put up a fight for starting time just as much as Richard LeCounte III and Deangelo Gibbs. Bishop should play safety for the Bulldogs and it would not surprise me to see him take over one of the spots that will be vacated by current starting safeties Dominick Sanders and Aaron Davis.


Bishop's skill set is very similar to that of Deangelo Gibbs because he is very athletic and he has receiver-like ball skills, but he should end up playing defense in the future. Having two players with this type of skill set in your defensive backfield should be a huge advantage for the Bulldogs.


The Bulldogs were able to secure Bishop's commitment after he decommitted from their SEC rivals, the Auburn Tigers. This is a huge win for Kirby Smart because not only is he getting a great player, but he is also taking such a player away from a team he will see every season.


Unless there are injuries in the Bulldogs' secondary, I do not believe Bishop will be able to earn a starting role right away. However, I do think he could find some time on special teams and may be able to crack the Bulldogs' defensive rotation.