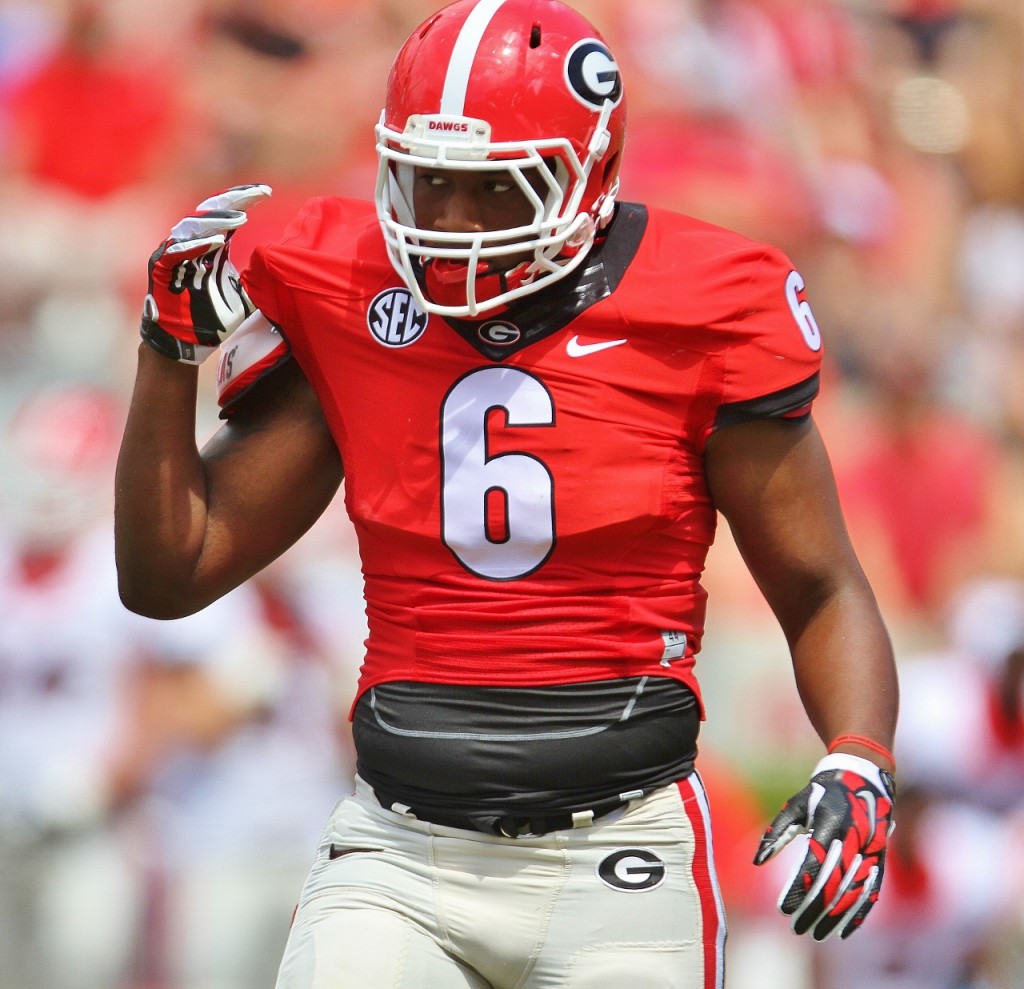 [su_spacer size="40″]
UGA Today

[su_spacer size="20″] [su_spoiler title="Click to View UGA News Stories" style="fancy"] [su_spacer size="20″]
Greg Cosell's NFL draft preview: Todd Gurley may be best prospect in class

[su_spacer size="40″] GHSA puts new restrictions on Full Contact in football practice

[su_spacer size="40″] UGASports.com – Big commit for Fox

[su_spacer size="40″] 2015 NFL Draft: Combine re-check crucial for prospects like RB Todd Gurley

[su_spacer size="40″] USTFCCCA on Twitter

[su_spacer size="40″] Observations from the fitty, G-Day edition

[su_spacer size="40″]
Find news from Macon and Warner Robins and Middle Georgia about crime, communities, education, politics, government and more from The Telegraph and macon.com.

[su_spacer size="40″] Richt's Biggest Concerns Post-Spring Practice

[su_spacer size="40″] MItchell on Schotty's style: 'We love it'

[su_spacer size="40″]
Good article from the Lagrange News. Particularly enjoyed this story: In the first week of preseason practice of his freshman year, Richt said David Pollack "was literally crying saying, 'I'm not good enough, coach, I made a mistake, I'm not an SEC player. Coach (Rodney) Garner doesn't like me.'

[/su_spoiler] [su_divider]
Other News
[su_spacer size="20″] [su_spoiler title="Click to View SEC and National News " style="fancy"] [su_spacer size="20″]
The Bull Rider | Op-Docs | The New York Times
[su_spacer size="40″]
Jameis Winston Gets Alaskan King Crab Leg at Charity Event (PHOTO)
[su_spacer size="40″]
Dana Holgorsen: If the offense is ahead in spring, that never turns out good
[su_spacer size="40″]
'A-plus' grade from Meyer on OSU's handling of Jamel Dean situation
[su_spacer size="40″]
Lou Holtz is an ex-ESPN college football analyst. SI.com reported Sunday night that the 78-year old former coach and the had come to a "mutual agreement" with the network in regards to his departure. Holtz had announced a desire to retire following the end of the 2014 college football season in May of last year, though ESPN denied any knowledge of this at the time.

[su_spacer size="40″] Pepsi taking over sponsorship from rival: Report

[su_spacer size="40″] Pepsi taking over sponsorship from rival: Report

[su_spacer size="40″] Kentucky's offense clicking as quarterback battle continues, and other SEC East links

[/su_spoiler] [su_divider] [su_spacer size="40″]
Dawg Treats
[su_spacer size="20″]
Music by PanicFan
[su_spacer size="20″] [su_box title="Driftwood" box_color="#3c3939″ title_color="#ffffff"] [su_tabs] [su_tab title="Outer Space"][su_animate type="fadeInUp"]
Driftwood – Outer Space
[/su_animate] [/su_tab] [su_tab title="The Sun's Going Down"][su_animate type="fadeInUp"]
Driftwood – The Sun's Going Down
[/su_animate] [/su_tab] [su_tab title="Before I Rust"][su_animate type="fadeInUp"]
Driftwood – Before I Rust
[/su_animate] [/su_tab] [su_tab title="Wayfaring Stranger"] [su_animate type="fadeInUp"]
Driftwood – Wayfaring Stranger
[/su_animate] [/su_tab] [su_tab title="Shady Grove"] [su_animate type="fadeInUp"]
Shady Grove – Driftwood
[/su_animate] [/su_tab] [/su_tabs] [/su_box] [su_divider] [su_spacer size="40″] [ts_fab]