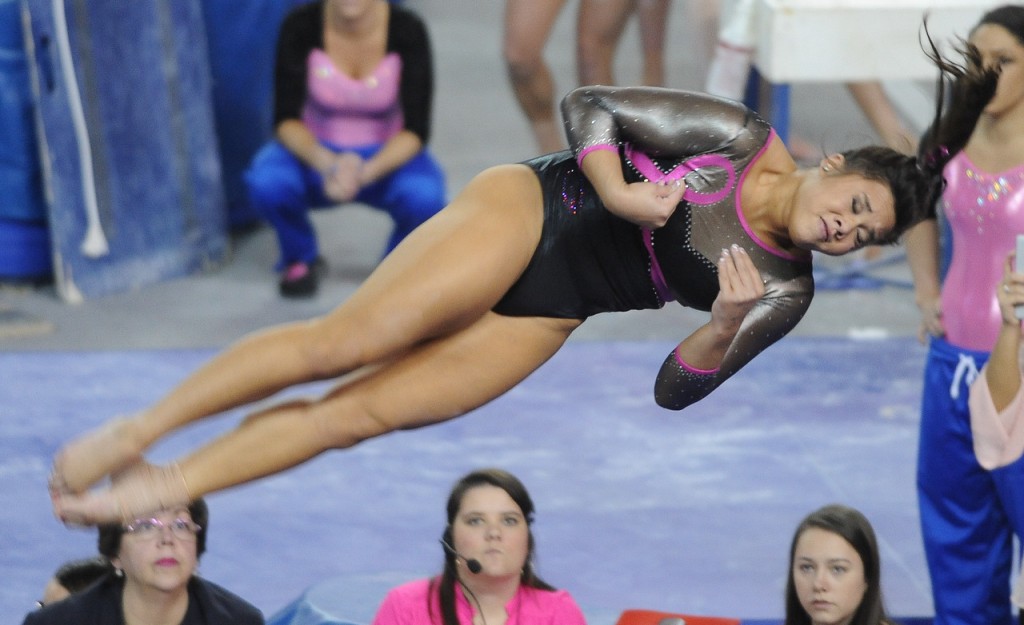 [break] [break]
UGA Today

[break] UGA eyes injury prevention in offseason workouts

[break] [break] Mitchell working without limitations

[break] [break] Not your everyday sales pitch

[break] [break] Georgia Recruiting: 2015 JUCO Chris Carson, "…most likely I'll stick with Georgia" – The Lady Sportswriter

[break] [break] Georgia baseball looking to erase last season's woes in coming year

[break] [break] [su_divider]

Other News
[break]
No Description

[break] [break] Position that needs improvement: Georgia

[break] [break] The NFL is thinking about competing with the College Football Playoff – Awful Announcing

[break] [break] A Nebraska Recruit's Dad Threw Michigan Coaches Out Of His House After They Insulted His Son's Intelligence

[break] [break] How much will cost of attendance scholarships cost?

[break] [break] Recruiting Analysis: Where do the best football players come from?

[break] [break]
WOWZERS IN ME TROUSERS – http://www.twitter.com/amhrichardson Download the Bad British Commentary Book! – http://www.tinyurl.com/badbritish

[break] [break] Phil Steele

[break] [break] Plaintiff attorney tries again to lead NCAA concussion lawsuit

[break] [break] Super Bowl XLIX: How to Comprehend a Quarterback's Play Call

[break] [break] Report: LSU to earn $8.75 million from future neutral site games

[break] [su_divider]
Dawg Treats
[break]
Music by PanicFan
[break] [su_box title="M.A.K.U SoundSystem" box_color="#3c3939″ title_color="#ffffff"][break] Thank you, Thank you
[break]
http://KEXP.ORG presents M.A.K.U SoundSystem performing "Thank You, Thank You" live in the KEXP studio. Recorded August 8, 2013. Host: Chilly Audio Engineer: Kevin Suggs Cameras: Shelly Corbett, Scott Holpainen & Justin Wilmore Editor: Justin Wilmore http://kexp.org

[break] [break] M.N.D.(Music Never Dies)
[break]
http://KEXP.ORG presents M.A.K.U SoundSystem performing "M.N.D. (Music Never Dies)" live in the KEXP studio. Recorded August 8, 2013. Host: Chilly Audio Engineer: Kevin Suggs Cameras: Shelly Corbett, Scott Holpainen & Justin Wilmore Editor: Justin Wilmore http://kexp.org

[break] [break] Womyn
[break]
http://KEXP.ORG presents M.A.K.U SoundSystem performing "Womyn" live in the KEXP studio. Recorded August 8, 2013. Host: Chilly Audio Engineer: Kevin Suggs Cameras: Shelly Corbett, Scott Holpainen & Justin Wilmore Editor: Justin Wilmore http://kexp.org

[break] [break] Vamos Bien
[break]
http://KEXP.ORG presents M.A.K.U SoundSystem performing "Vamos Bien" live in the KEXP studio. Recorded August 8, 2013. Host: Chilly Audio Engineer: Kevin Suggs Cameras: Shelly Corbett, Scott Holpainen & Justin Wilmore Editor: Justin Wilmore http://kexp.org

[break][/su_box] [break] [break] [su_divider]
.
Stuff
[break] [su_box title="Today's Video Selections" box_color="#3c3939″ title_color="#ffffff"] [break] [break]
Re-uploaded because the original isn't available on mobile.

[break] [break]
No Description

[break] [break]
No Description

[break] [break]
There's a bear cub in my garage. Mama bear comes to the rescue. She opens the garage door to let him out.

[break] [break]
thanks for watching 🙂

[break] [break]
Martin and Matt as the unfortunate bobbies bringing bad news in sketches from the short-lived, one-series-only sketch show 'Bruiser' (2000) starring Olivia Colman, Martin Freeman, Matt Holness, Charlotte Hudson, David Mitchell and Robert Webb. Oh, David opening that door. It's totally not weird if I want him to be MY father?

[break] [break]
The ultimate archery trick. Proving that Hollywood archery is not historical. Lars Andersen in Bridgestone commercial https://www.youtube.com/watch?v=BBrd0CdArAw Article in OutdoorHub http://www.outdoorhub.com/stories/2015/02/11/behind-scenes-danish-speed-archer-lars-andersen/ Press release: http://clausraasted.dk/larsandersen/new.pdf DO I HIT EVERYHING? I use a LOT of time practicing, and every time I set out to learn a new skill, a new trick or how to handle a new type of bow or arrow, it takes a long time, with plenty of misses.

[break] [break] [/su_box] [break] [su_divider] [break] [break] [ts_fab]