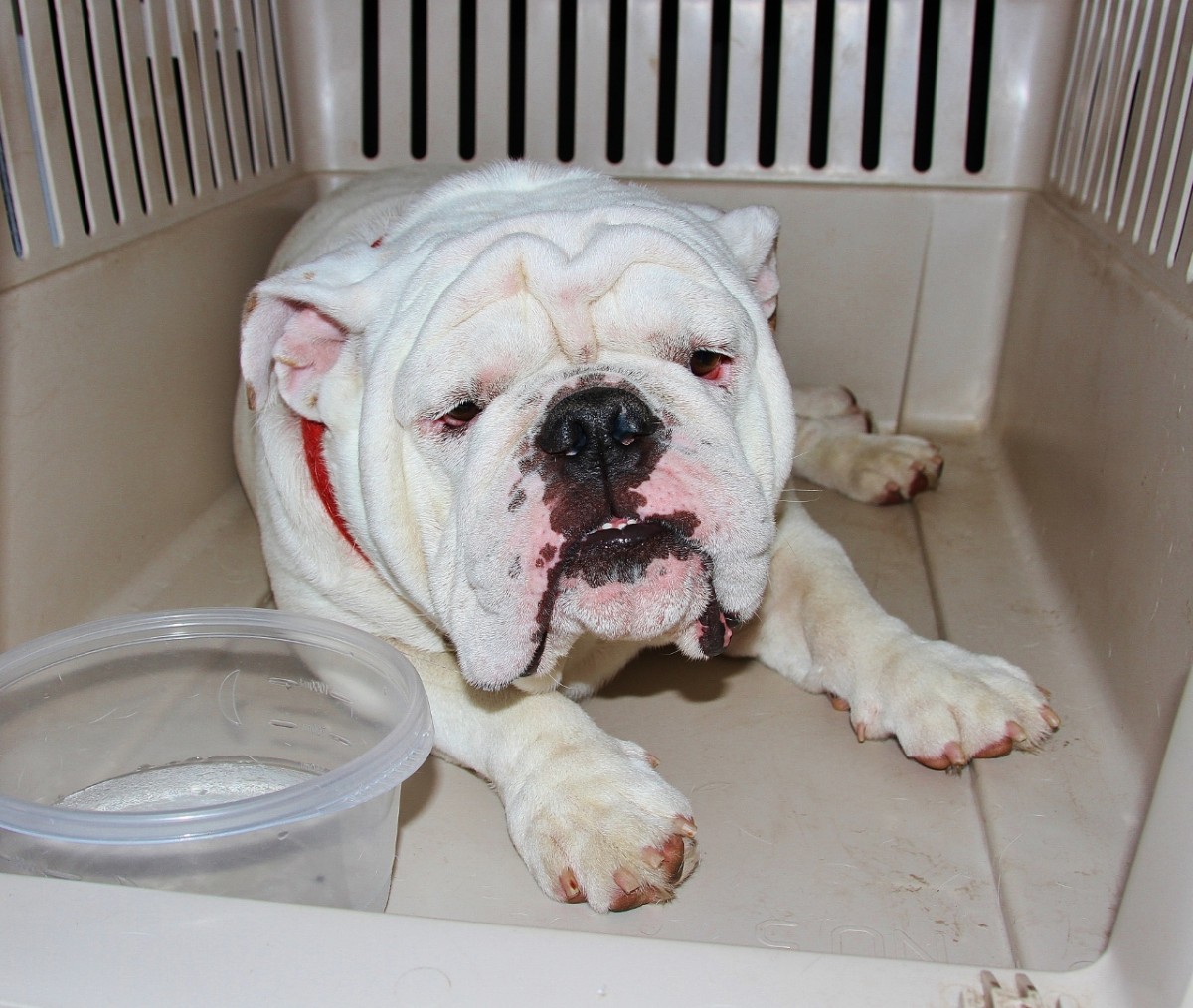 [su_spacer size="20″] ATHENS——- Uga X to be unveiled this season as Georgia's new mascot. The University of Georgia will introduce the English Bulldog named Que as Uga X at a yet-to-be announced date during the upcoming football season.
[su_spacer size="20″]
The new mascot will be succeeding Uga IX, affectionately known as "Russ," who recently turned 11 years old.
[su_spacer size="40″] "We look forward to celebrating the reign of Russ who has served the University and our sports program in magnificent fashion," said UGA President Jere W. Morehead. "He has truly endeared himself to fans all over the country. At the same time we anxiously await the arrival of the newest in our long-standing line of mascots, Uga X."
[su_spacer size="40″] The half-brother of Uga VII, Russ has compiled an overall record of 44-19. He served as an interim Bulldog mascot for a total of 25 games. He worked nine games during the 2009 and 2010 seasons after Uga VII and VIII passed away. Russ roamed the sidelines at all 14 games during the 2011 season. He then served for two wins at the beginning of the 2012 season before being promoted as Uga IX prior to the Florida Atlantic game on Sept. 15, 2012.
[su_spacer size="40″]
[su_spacer size="40″] His time as mascot has included the 2011 and 2012 SEC Eastern Division championships, three road wins at Georgia Tech and a victory over Texas A&M in the 2009 Independence Bowl in Shreveport, La. He completed 2012 with a 12-2 record and a win over Nebraska in the Capital One Bowl. In 2013, he finished with an 8-5 record before the Bulldogs completed the 2014 season with a 10-3 mark, capped by a victory over 20th-ranked Louisville in the Belk Bowl.