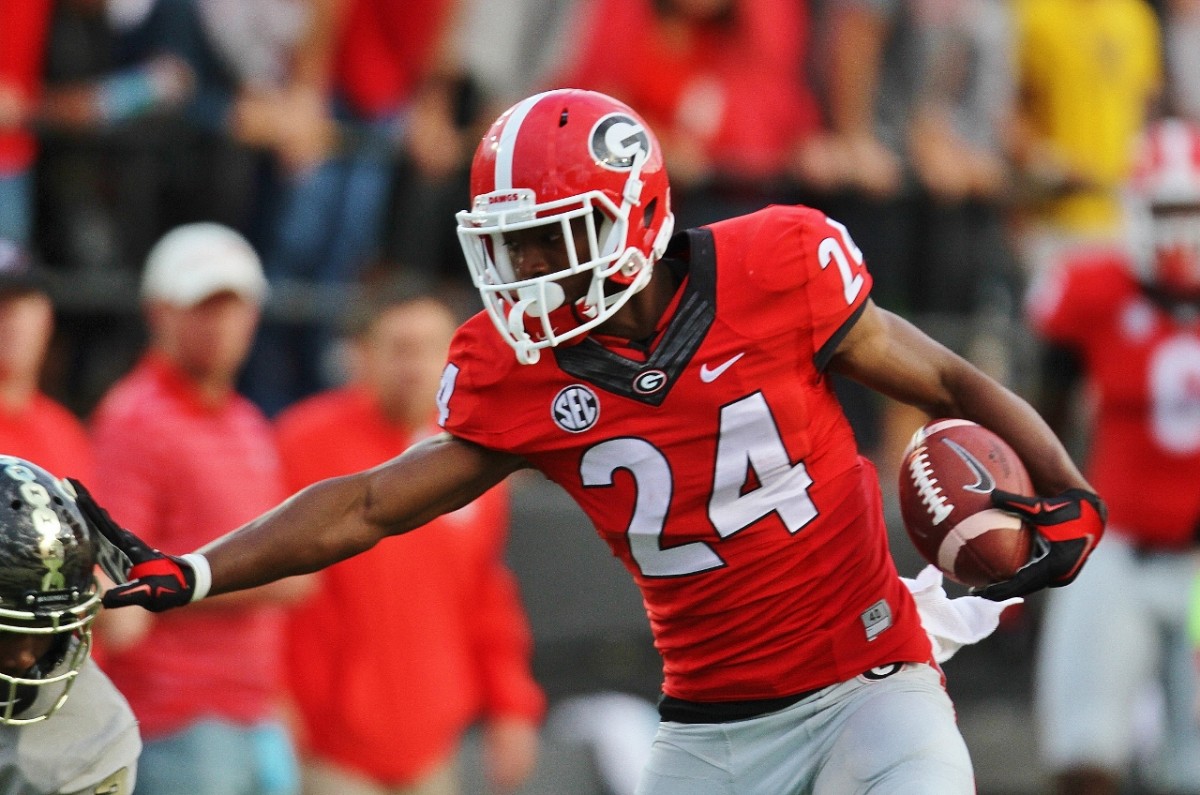 [su_spacer size="20″] When Georgia's offense was stymied at times by the Vanderbilt's defense, the Dawgs played some defense of their own. Sophomore safety Dominick Sanders talks with the media on UGA's win over Vandy Saturday, and how, even though the defense played well, they made some mistakes that they can learn from.
[su_spacer size="20″]
Sometimes the game goes the way it goes . . .There are a couple of mistakes we made, but we kept our head in the game. We kept going hard . . . We got the 'W'. We're moving on to the next opponent. Learn from our mistakes that is what I take away from this game.
[su_spacer size="40″] Fans can be fickle throughout a game, calling for a player to benched or their figurative head when that player makes a mistake that gives up a first down to the opponent, a big play, or a score. Sanders had some very good plays versus Vanderbilt, but he also made some mistakes. Of course, no player grades out perfectly for a game.
[su_spacer size="40″] The key is not to give up. The key is to keep grinding and playing hard. Dominick did just that and came away with a pick six to help his team to victory on Saturday in a sometimes ugly game. I encourage fans to go watch the replay too because on Sander's pick six, he got some good blocks from his teammates. Note, defensive lineman John Atkins' hustle and block particularly.
[su_spacer size="40″] While there is definitely room for improvement in the Dawgs defense, especially in the secondary, overall the unit as a whole has played well. When the entire first team defense was in, they gave up only 170 yards and 6 points to the Commodores. The Dawg's defense will get their biggest test of the season when they take on South Carolina this coming Saturday at home in Athens.
[su_spacer size="40″]
Dominick Sanders post game interview – Vanderbilt
[su_spacer size="80″]