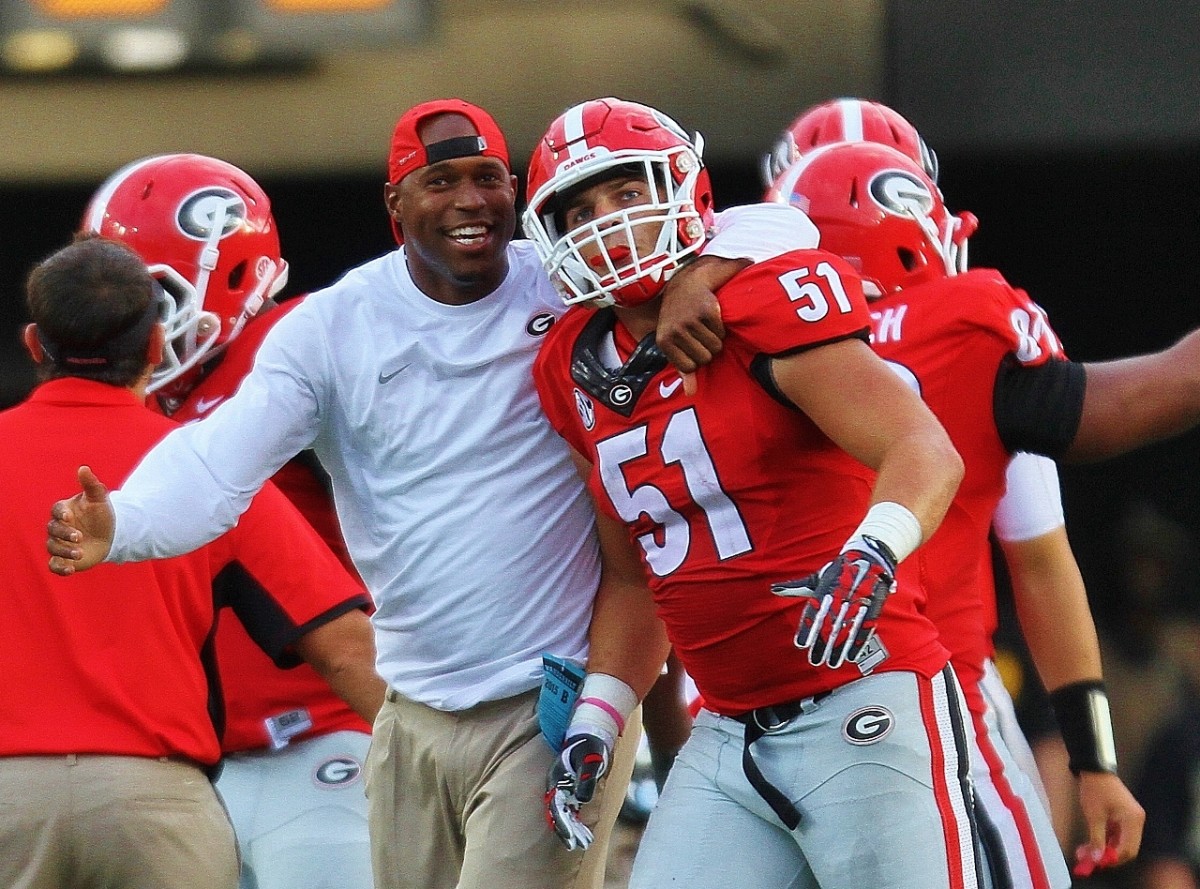 [su_spacer size="20″] UGA inside linebacker, Jake Ganus, talks about the Dawgs up-and-coming game on Saturday versus the South Carolina Gamecocks in Monday's presser.
[su_spacer size="20″]
This will be Jake's first game a Bulldawg versus South Carolina. What does he know about the rivalry and the history?
[su_spacer size="40″]
I know it's pretty big. I've never been part of it, but I've kept up with it over the years. I know it is a big game for both sides; so, I'm pretty excited.
[su_spacer size="40″] While it may be his first game as a Bulldawg versus the Gamecocks, his former team, UAB, did play South Carolina in 2012. As a true freshman, Jake had an interception and pass break up to go along with 3 tackles in that contest in the Blazer's 6-49 loss that September 15th.
[su_spacer size="40″] What are Jake's thoughts on the Dawgs' up and coming South Cacky-lacky opponent?
They're a really good team. They do a lot of good things offensively and defensively; so, we've got to have another good week of practice and get ready for them.
[su_spacer size="40″] What does Jake think about the Gamecocks' Pharoh Cooper?
[su_spacer size="40″]
He's an awesome player. He can do so much and hurt you so many different ways; so, we really just got to be always conscious and aware of where he's at. Really just focus in on the little things and playing really good team defense.
[su_spacer size="40″] I cannot disagree with Jake here. Anytime a defense has to face an opponent, a player who is athletically gifted as Pharoh Cooper, it takes a team effort to defend against that type of player. It will take guys being discipline and staying in their lanes and gaps and playing their assignments properly. It will take Georgia defenders wrapping up and tackling properly because if a defender gets caught out of position, losses outside contain, or misses a tackle, it could result in a big play for the Gamecocks if the ball is in Pharoh's hands.
[su_spacer size="40″] Jake also gets a chance to talk about his interception in the fourth quarter versus Vanderbilt in Georgia's last game this past Saturday:
[su_spacer size="40″]
I was in coverage. He threw it over my head and just turned around, running to the ball, and the ball got tipped. I think "Dom" [Dominick Sanders] tipped it and made a great play. I was just able to keep my feet in bounds.
[su_spacer size="40″]
Jake Ganus interview: Georgia vs. South Carolina rivalry
[su_spacer size="40″]