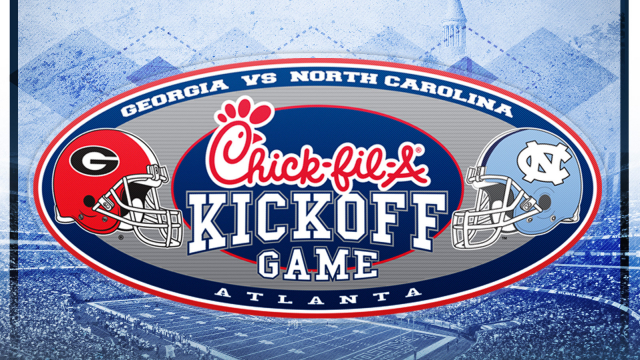 On Memorial Day while catching up with friends I was able to have an e-mail discussion with a friend who is a Tarheel supporter and a former writer for The Daily Tarheel.  While he was celebrating his Tarheels winning their first lacrosse National Championship since 1991, I e-mailed him a few questions about the football program and he gave these thoughts on the upcoming season:


What are the expectations like headed into the season opener against UGA?
This is the most enthusiasm in Chapel Hill for a football season since the days of Mack Brown.  While Butch Davis had some good season's he never did better than 8 wins and that was probably his ceiling.  With Fedora finally having the personnel to run his offense and Gene Chizik having really helped our defense out last season, I think we have potential and expectations are very high.  Anything less than 10 wins will likely be viewed as a disappointment in Chapel Hill.


We all know about Elijah Hood, Bug Howard, Mack Hollins & Ryan Switzer – What are other names we should know?
First and foremost, Mitch Trubisky.  Trubisky played limited snaps in a backup role to Marquise Williams last season and Trubisky was the better quarterback.  He can extend plays, make first downs with his legs and is a very accurate as a passer.  That said, he is not a guy who can carry the ball 15+ times per game because he can't take that many hits.  As a passer he will be much more consistent and reliable then Williams.  On defense I would go with Donnie Miles who was our leading tackler last season from the safety position.  He is a very sure tackler and was the last line of defense on many occasions and prevented countless big plays.


Where can UNC create mismatches against opponents?
We have a basketball team at receiver with Bug Howard and Mack Hollins.  Both are a legit 6'5 and have some serious deep speed.  When they go up against smaller corners they are both excellent at high pointing the ball and snatching it with their hands.  On special teams we are very good as well with Ryan Switzer being one of the best punt returners in the country and the best to ever wear the Tarheel uniform.  On defense we have really good and experienced CB's in M.J. and Lawrence who are solid at getting a hand in and deflecting passes.


Where can opponent's take advantage of UNC?
Our defense has a million questions in the front seven. The defensive line is inexperienced and was not productive last season.  They couldn't consistently get pressure on the QB and they consistently got gashed against the run.   Way too many times, teams would get our line started moving one direction and there would be massive cutback lanes.  Clemson and Baylor absolutely shredded us with that.  Also, while our linebackers are athletic, they are young and aren't the most physical at the point of attack.  From those I know around the program there is a lot of concern that UGA can pound the ball between the tackles and consistently churn out 3-7 yard runs and dominate the time of possession. 


What are your thoughts on the UGA v. UNC game?
There are so many question marks for both teams.  We have experience on the offensive line, offensive skill positions and in the secondary but outside of that we don't really know what we are going to get.  Can Trubisky handle the pressure of being the man at QB?  Can our front seven compete at a high level?  For Georgia, you have a first year coach, from what I read maybe a freshmen QB and will Nick Chubb really be ready?  Also, your defense in their first game with a new coordinator, new scheme will be going up against Fedora's high paced offense.  I think it will be a pretty high scoring game and will largely be decided by UGA's ability to run the ball/our ability to stop it.  If UGA can consistently drive the football on the ground with 7+ minute drives resulting in points Fedora has been known to get impatient and abandon the run. I don't like our chances in that situation.  If it becomes a big play shootout or we can contain UGA's running game then I think we pull it out.  Regardless, I think it is going to be an exciting game and it is a good test for both teams starting the season.