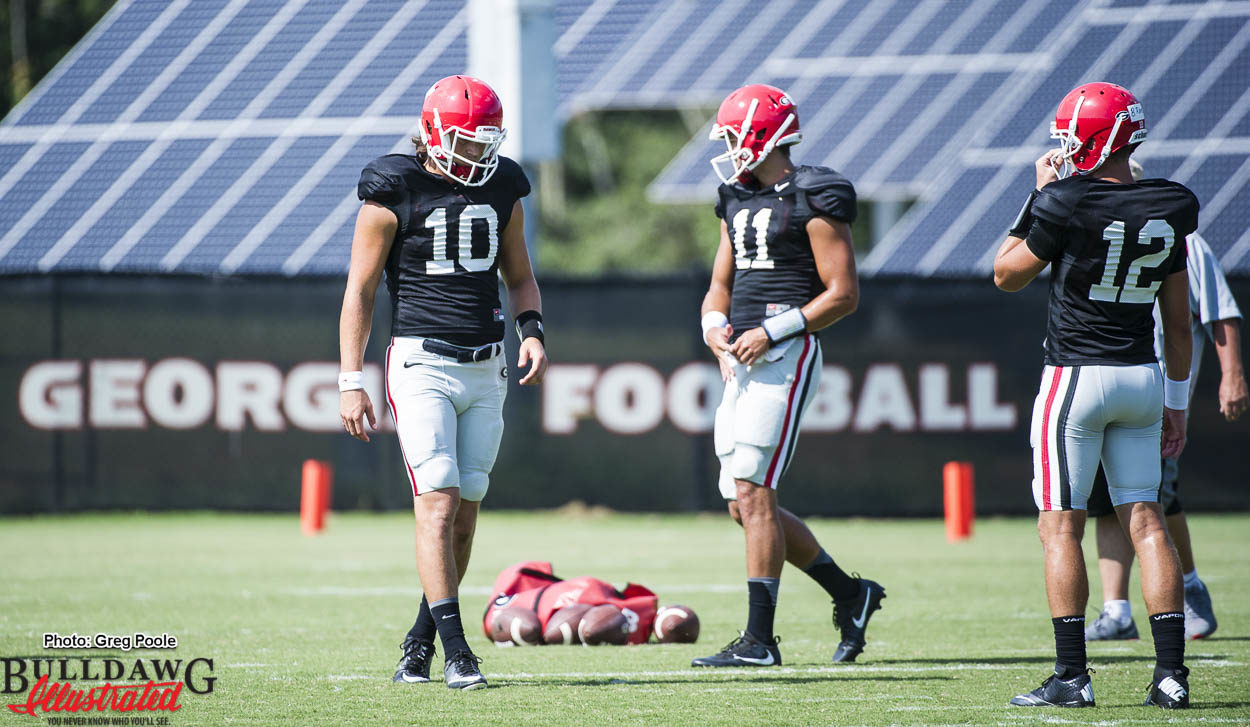 University of Georgia officials have confirmed that Greyson Lambert will start at quarterback for the Bulldogs in the Chick-fil-A Kickoff game on Saturday versus the North Carolina Tarheels.


In an email, the school confirmed that the coaching staff have decided to start the senior Greyson Lambert over freshman Jacob Eason and redshirt sophomore Brice Ramsey for the Bulldogs opening game this Saturday. The graduate transfer started 12 games for Georgia last year and completed 162 of 256 pass attempts (a completion percentage of 63.3%) for 1,959 yards, only throwing 2 interceptions to 12 touchdowns. Lambert's best game was against South Carolina where he set a school record for number of pass completions in a row, going 24 for 25 for 330 yards and 3 TDs.


It is not known when the quarterbacks were told of the coaches decision, but Jacob Eason did Tweet out a cryptic Tweet on his Twitter account last night that alluded to a decision being made but was deleted not long afterward.





The freshman was one of the crowning jewels in Georgia's 2016 recruiting class from Lake Stevens High School, Washington and enrolled early back in January. School officials did not confirm or say whether or not Eason would also play in Saturday's game, but this is what Coach Kirby Smart had to say about the quarterback decision process in a recent post-practice press conference.