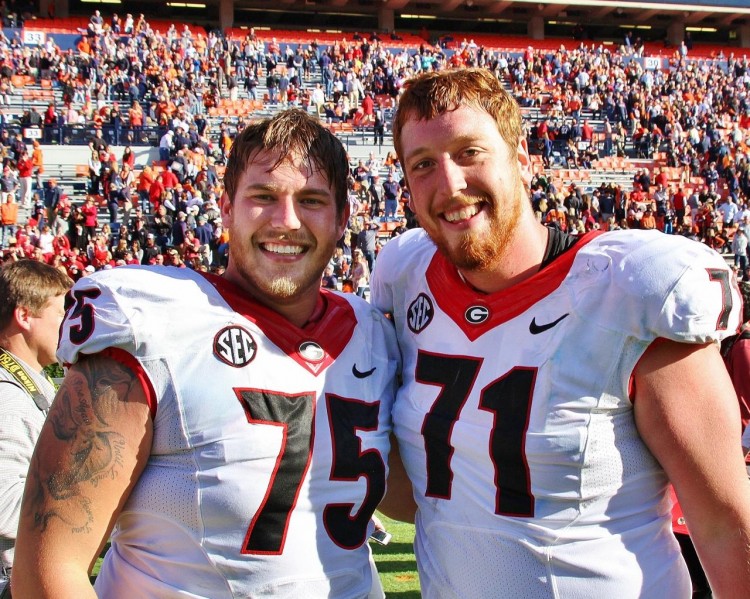 [su_spacer size="20″] Kolton Houston got emotional thinking about his last game in Sanford Stadium but pulled himself together to talk about how much the defense has meant to his team this year.
[su_spacer size="40″] "Defense has put this team on its back all season. When they come through with these big stops, it really does give us a big boost of energy. We are proud that we could come through for them today."
[su_spacer size="40″] Kolton shared a few things that he is thankful for as we approach the Thanksgiving holiday:
[su_spacer size="40″] "I'm thankful for God. I'm thankful for my family and this team. The way these young guys battled for the seniors today – I really can't enough for them. I told the team before we went out at half to get this one for the seniors and they did."
[su_spacer size="40″] I also asked Houston about the overtime scoring play that sealed the victory.
[su_spacer size="40″]
[su_spacer size="120″]