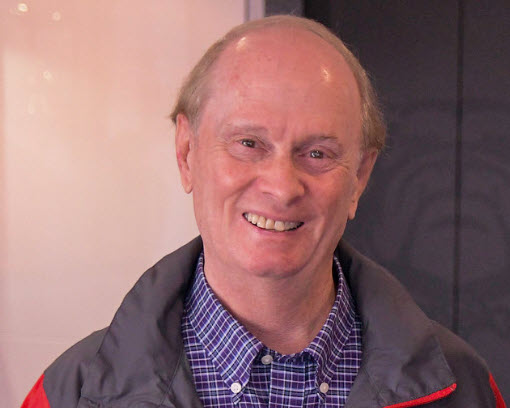 It was the winter of 1963 and the University of Georgia was shopping for a new head football coach.
Things hadn't gone so peachy for the Bulldogs in the three previous seasons. After Wally Butts had guided Georgia to four SEC championships, a national championship (1942), an undefeated season (1946) and six bowl appearances in his 22 seasons as head coach from 1939 to 1960, his successor Johnny Griffith was saddled with records of 3-7, 3-4-3 and 4-5-1 in his three seasons at UGA, from 1961-63.
So, everyone in Bulldog Nation was anxiously anticipating whom new athletic director Joel Eaves would name as Georgia's new coach. Surely, after the Bulldogs' troubles on the football field in the early '60s Eaves would bring an experienced, big-name coach to Athens to get the Georgia football train back on the winning track.
Or, so the Georgia fans thought.
In Joe Brown Hall on North Campus, several of my fellow students and myself would tune in to our transistor radios each night when the local sports broadcasts came on.
Then, on a cold night of December 4, came the news we had been waiting for. The new coach at the University of Georgia was Vince Dooley, who was coming to UGA after serving as freshman coach of the Auburn Tigers.
What??? … Vince Who???
To say this announcement was a shock to all Georgia fans everywhere was putting it mildly. For Eaves to hire a relatively unknown, a guy who had never had head coaching experience with a major college varsity team … well, we simply thought this hire was out of deep left field!
Flash forward if you will to the next 25 years. Joel Eaves knew exactly what he was doing after all!
Vincent Joseph Dooley came to Athens, rolled up his sleeves, hired a great assistant staff that included a defensive coordinator named Erk Russell and an offensive coordinator that was his brother, Bill Dooley, and immediately brought the University of Georgia back to football relevance.
The positive results were immediate. In his first year in 1964, Dooley steered the Bulldogs to a 7-3-1 record including a pair of 7-0 victories over then formidable Georgia Tech and Texas Tech, in the Sun Bowl. And the rest, as they say, is history. Two years later in 1966, Dooley brought the program its first SEC championship since Fran Tarkenton led Georgia to the 1959 title. Over his 25 years at the Bulldogs' helm, Vince Dooley won the 1980 national championship, six SEC championships and compiled a record of 201 wins, 77 losses and 10 ties. He was named to the College Football Hall of Fame and the Georgia Sports Hall of Fame and named National Coach of the Year numerous times. Dooley also served an ultra-successful tenure as the school's athletic director, from 1979 to 2004.
I first laid eyes on Vince Dooley shortly after he was hired on that early December day in 1963. Sitting in the old Woodruff Hall taking in a Georgia basketball game, in came AD Joel Eaves accompanied by Georgia's 31-year-old new head football coach. As I recall, the two stood there for a good little while before leaving. Seemed like Eaves was simply showing his new hire the layout of the campus.
Sadly, Vince Dooley left us on October 28 at the age of 90. But, boy, what a life this man lived! He was much more than an ultra-successful football coach and athletic director. He was a master gardener, a true historian and author of many books about his beloved Bulldogs and military history. And he was a proud U.S. Marine!
I will always cherish my memories and friendship with Coach Dooley. I have two pictures of myself and the coach, taken 51 years apart. And we're in the same pose, Vince on the left and me on the right. The first was back in 1968 at Bennie's Red Barn on St. Simons Island when Coach spoke at the Glynn County Quarterback Club football banquet and the other in November of 2019 when Dooley was present at my Bulldawg Illustrated retirement get-together at Butts-Mehre Hall.
In my first few years covering the Bulldogs after becoming sports editor of The Brunswick News in 1966, I think Coach Dooley knew my first name but every single time he saw me, he would just greet me with "Poole Shots!" That being the name of my column in the newspaper. He was always, despite the strain on his coaching time, willing to answer my questions and give me the information I needed to finish a story.
For instance, when Georgia's legendary play-by-play man Larry Munson passed away on Nov. 20, 2011, I wanted to get a comment from Coach Dooley for my story in Bulldawg Illustrated. I left him a message but didn't hear back for a couple of days. I just figured, fine, Coach is just extremely busy right now. That same weekend, I had to make a trip over to Moultrie, Georgia., where I was born and raised. As soon as I got to a relative's home, my cell phone rang: "Murray, this is Vince, I'm really sorry I didn't get back to you earlier, I've been traveling some…." And, as always, the very courteous Vince Dooley, speaking in that great Southern accent he had, talked at length about his association with Larry Munson.
Vince Dooley, truly a legendary football coach who lifted the Georgia Bulldogs to great heights on the gridiron but, more than that, simply a great and humble human being.