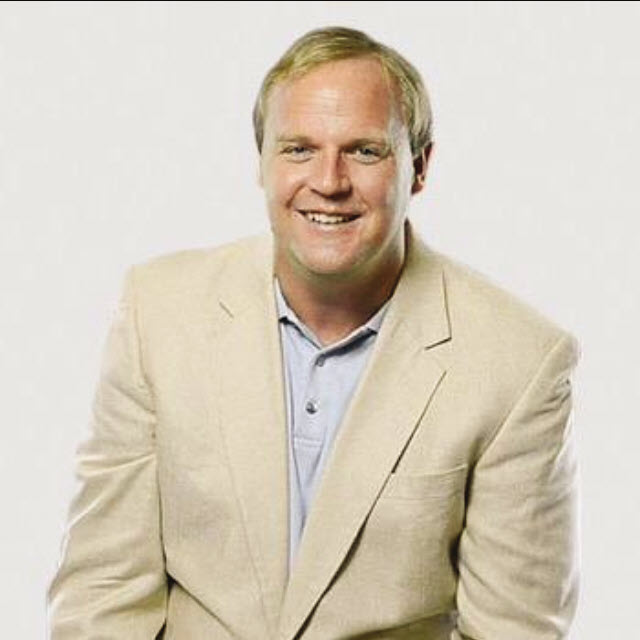 When Vince Dooley arrived in Athens, soon to be announced as the new football coach at the University of Georgia, he was told by none other than fellow Bulldog immortal Dan Magill not to leave his hotel room, for fear of being recognized around town and the proverbial cat being out of the bag.
"I could have walked around Athens with a name tag that said 'hello, I'm Vince Dooley,' and no one would have known who in the world I was," the soon to be famed football coach often recounted.
In fact, when University of Georgia President O.C. Aderhold was discussing Dooley at his introductory press conference, he forgot his name, and referred to him as that "bright young head coach."
Joel Eaves, one of his mentors from Auburn, had been hired as Georgia's athletics director – on November 22, 1963 no less – and was keen on the young Dooley as the Bulldogs next head football coach. So he brought on Auburn's freshman football coach to be Georgia's head football coach.
At the time, Vincent Joseph Dooley was 31 years old.
At the time, Georgia was in a bad place.
Can you imagine if there had been a Dawgvent in those days?
The Bulldogs had experienced three straight losing seasons on the heels of an awful decade that thankfully concluded with the 1959 Southeastern Conference championship. It was an oasis of glory in the midst of a desert of disappointment that ran from the 1950s up to Dooley's arrival prior to the 1964 football season. There were long losing stretches to both Florida and the Yellow Jackets. Interest, money, support, and attendance, so grand during the glory days of the 1940s with Wally Butts, Frank Sinkwich, Charley Trippi and Johnny Rauch, had evaporated.
It was a dark era.
Magill and Bill Hartman held things together for Georgia, and then finally with Eaves hiring of Dooley prior to the 1964 season, the Bulldogs got the jolt they needed.
The success was immediate, and the direction of Georgia football took a dramatic upwards trajectory.
As my friend, the acclaimed writer Darrell Huckaby once told me, "Georgia football before Vince Dooley was like rock and roll before Elvis."
His career and accomplishments are universally known in the world of college sports. As a head coach, he led Georgia to six SEC titles, the 1980 national championship, 20 bowl games and outstanding records against both the Yellow Jackets and Gators. Under Dooley's watch, Georgia went 19-6 against the North Avenue Trade School, and 17-7-1 versus Florida, never losing back-to-back years to the Gators.
In the early 1980s, Georgia reached its greatest pinnacle, capturing the national championship, winning three straight SEC crowns and posting a 43-4-1 four year record from '80-'83.
His career as Georgia's athletics director was equally impressive to his football resume, as a slew of the coaches and administrators he and Magill brought (or kept) on board have led Bulldog teams and individuals to dozens of national championships, hundreds of SEC crowns and countless moments of pride and Glory to Ole Georgia. Three of his coaching hires – Manuel Diaz, Jeff Wallace and Chris Haack – are still thriving. As is the world's greatest Sports Information Director Claude Felton, who along with Jack Bauerle and Andy Landers comprised Dooley's first three major hires as Georgia's A.D.
His first two coordinators for the Bulldogs football team were Erk Russell and brother Bill Dooley.
Dooley and Magill also hired Larry Munson.
Man did he recognize talent.
From 1964 through 2004, he built Georgia into one of the most, well-respected college sports empires in the country. The ultimate testament to his slew of successes is Sanford Stadium, where the playing field bears his name.
When Dooley was hired as Georgia's head football coach, Sanford Stadium sat 36,000 people. Dooley Field at Sanford Stadium now holds over 92,000 spectators.
His fingerprints are all over everything great about Georgia.
It has also been well documented that Vince Dooley was a man of many talents. He was incredibly bright. From the Dooley Library Fund to his historical endeavors and renowned horticultural expertise – there is a hydrangea plant named for him – just to name a few, he was a true renaissance man.
Faith and family were the cornerstones of his life and success. Barbara was his co-pilot. Their children and grandchildren were the victories that gave the Dooley's their greatest joy.
When he passed away peacefully at the age of 90 on October 28, there was a sudden hurt, sadness and tremendous sense of loss. Soon those tears would turn to smiles, recounting the countless accomplishments of an extraordinary life. The man who meant, and will always mean, so much to so many leaves a lasting legacy. For parts of seven different decades, he cast an enormous shadow throughout a vast and loving extended family, the Bulldog Nation.
The vision of him embracing Kirby Smart in Indianapolis after Georgia defeated Alabama on January 10 to capture the Bulldogs first national title since 1980 will forever resonate. We're all so thankful he got to be a part of that grand night of Bulldog glory.
Vince Dooley was a titan, a mountain, a giant, unquestionably one of the most important, influential, transcendent, significant and successful figures in the history of University of Georgia.
Vince Dooley led a life to be celebrated every day.
He was the embodiment of the Bulldogs.
We all miss him.
We'll never forget him.