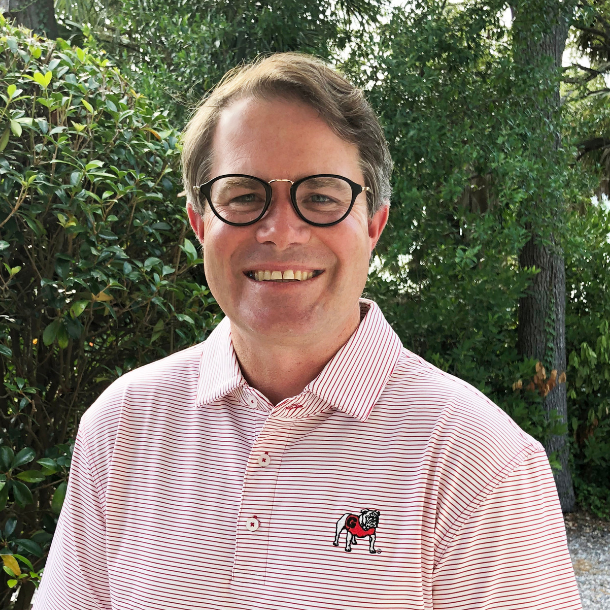 After the frigid roadie to Lexington, Thanksgiving week has arrived and the Bulldog Nation has so much to be thankful for. Our football team is No. 1 in the country and on Saturday they have the opportunity to post back-to-back undefeated regular seasons. And on Friday night in Stegeman Coliseum, Bulldog backers get to gather as one to celebrate the well-lived life of Vincent Joseph Dooley.
Thankful indeed!
Where should I begin in discussing Coach Dooley?
I think this issue's cover headline nails it … 'A Renaissance Legend, who Meant so Much to so Many." Everyone at Bulldawg Illustrated is mighty proud of this tribute issue to Coach that starts on page 15 and continues for over 30 pages. This tribute had to be tremendous when paying respects to such an amazing man.
In the tribute section, you will find quotes from all the circles that occupied Coach Dooley's terrific orbit for the 90 years he was on this Earth. Not surprisingly, words like integrity, fairness and intelligence are a constant theme in the quote contributor's submissions to what Coach Dooley meant to their lives.
Like I covered in our Tennessee issue (the week after Coach's passing), Cheri and I will forever be indebted to Coach for believing in our vision for Bulldawg Illustrated when we pitched the idea to him 20 years ago. In a nutshell, he said go for it and how can I help. That's the kind of man and leader Coach Dooley was. He loved to help people whenever he could and was also there to lend counsel to those that sought it out.
He was a leader personified!
Or as Jeff Danzler interjects in his column (page 12), "Vince Dooley was a titan, a mountain, a giant, unquestionably one of the most important, influential, transcendent, significant and successful figures in the history of University of Georgia."
Well said JD, well said.
I know you will love the columns in the tribute (beginning on page 38) where Loran Smith, Ronda Rich, Murray Poole and Hamilton Culpepper share their memories and praise of Coach Dooley. It's simply amazing what Coach meant to so many.
Beyond the columns, we were able to gather around 30 quotes (beginning on page 15) from players, coaches, friends and associates of Coach Dooley's. Each quote is so special and may cause a tear or two while reading them. Finally on pages 31 and 32, JD reminds everyone of Coach's stellar 25-year coaching career. Not only did he notch 201 wins, Coach made his players better men. For that matter, Vincent Joseph Dooley made everyone around him better.
We love you and miss you Coach and hope this tribute lives up to the impeccable standards you possessed your entire, incredible life. Rest in Peace … Vince Dooley!
Beyond the tribute, this issue of BI gets you ready for another battle with the Bees from North Avenue. As Greg Poole (page 56) points out in his From the Field column, Tennessee and Florida were heavy favorites this past Saturday. However, a funny thing happened once the games were played … embarrassing losses to South Carolina and Vandy. Greg's point is simple. Show up to play no matter who your opponent is. While Georgia Tech's season certainly hasn't been what they hoped for, they have showed fight under their interim coach, Brent Key.
Saturday's noon game will also be special as our seniors play their final game in Sanford Stadium. My goodness those guys have won a slew of games (56 in the last five years). But more than anything, they bought into Coach Smart and his staff's commitment to playing the game of football the way it's meant to be played. Thank you, thank you to our seniors!
On the social front, the Bulldog Nation wasn't going to let the brutal weather keep them from supporting their team in Lexington. Enjoy our fan photos from the game beginning on page 64.
Also, in our social section, I know you will enjoy getting to know Lauren Alexander Koontz (Georgia Girls, pages 62 and 63), Dewey Benefield (Proust Q&A, page 76) and Kathleen Russell (Bulldog of the 4th Estate, page 77). Being a coastal Georgia boy, I can attest to the respect Lauren, Dewey and Kathleen have in our parts. I'm sure Lauren's mom only wishes she could get her daughter back in the Golden Isles full time.
That's going to do it for me. This 80-pager on top of a road trip was a beast. But like I said earlier, our tribute to Coach had to be well done. I sincerely hope it's to all our readers' liking. We will be back next week with an SEC Championship Extra issue. However, this week is all about giving thanks, saying good-bye to Coach and supporting our seniors and team in beating the Bees. See you at high noon in Sanford on Saturday … Go Dawgs!!