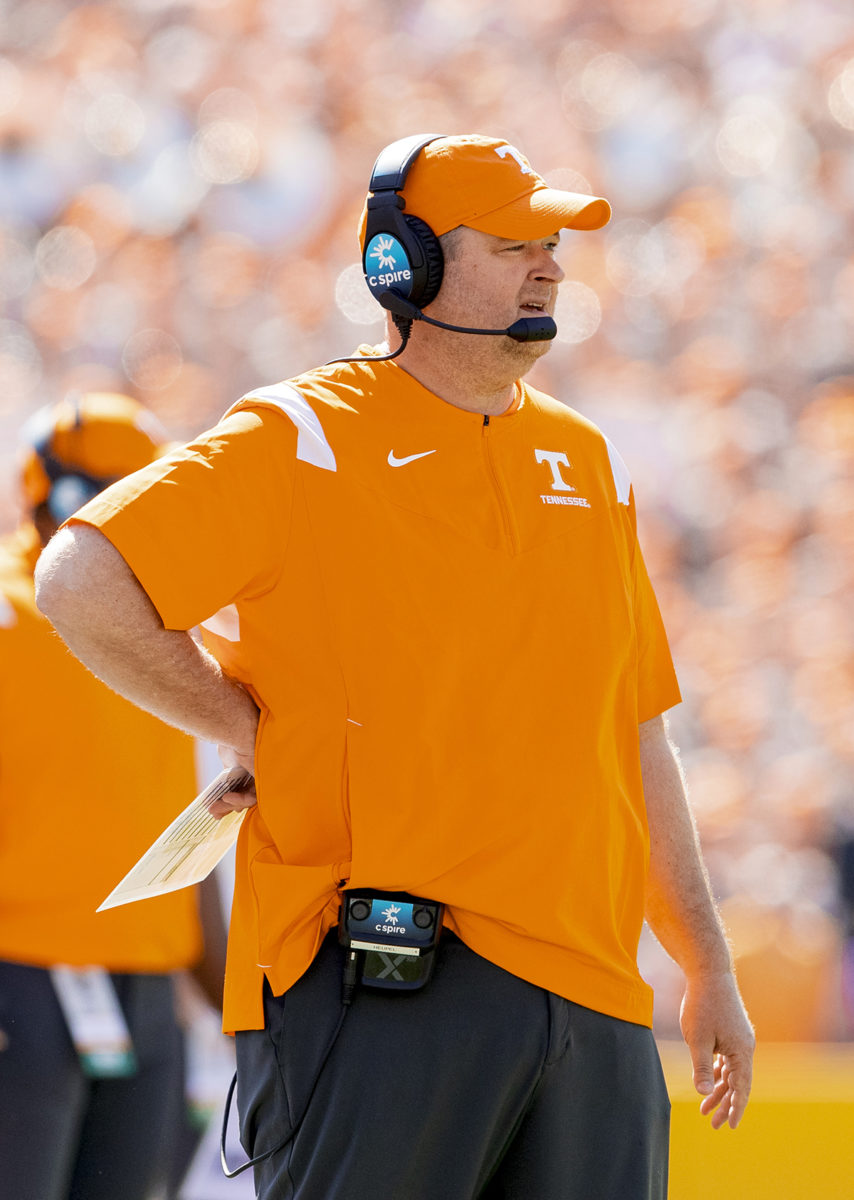 Josh Heupel (Head Coach) – In his second year in charge, Heupel has completely restored and revamped a program that has dealt with its fair share of controversy and issues over the past two decades. His no huddle, quick-tempo offense is reminiscent of Oregon's offense under Chip Kelly years ago. Heupel has already proven he is capable of winning big-time games at home. Tennessee's most competitive game was on the road against Pitt. Heupel would solidify UT's return to glory with a road victory over the No.1 ranked Dawgs.
Hendon Hooker (QB #5) – Hooker has taken the SEC by storm this year and most people view him as the Heisman favorite. The senior has thrown for 2,338 yards, 21 touchdowns, and just one interception. Hooker also poses a threat on the ground as he has rushed the ball 73 times for 338 yards and four touchdowns. Hooker throws one of the best deep balls in the country and looks to stretch the field on opposing teams playing man coverage. Expect Hooker to utilize his versatility to try and keep this potent Bulldog defense guessing.
Jalin Hyatt (WR #11) – Hyatt is one of the fastest players in the nation and has racked up the most yards and touchdowns in the SEC. Hyatt has already reeled in 45 catches for just shy of 1000 yards. Along with that, he has a remarkable 14 touchdown catches. The speedster is averaging just over 20 yards a reception and will be a critical factor in Tennessee's ability to throw the ball deep.
Jabari Small (RB #2) – Small has 110 rushes on the year for 475 yards and eight touchdowns. The junior from Memphis, Tennessee is only 5-11, but is 215 pounds, making him a very physical rusher who doesn't fear contact. Although the passing game gets the majority of attention in this Tennessee offense, Small does a tremendous job keeping defenses honest which allows Tennessee to take those deep shots that can blow a game wide open.
Trevon Flowers (DB #1) – Flowers is the statistical leader on the Vol's defense. The fifth-year senior from Atlanta has amassed 46 tackles this season, which leads the team. He is also tied for the team lead in interceptions with two. Flowers is stronger than his size may suggest and is not afraid to put his pads in the middle of the action. Flowers has been a vital part of this Tennessee secondary in previous years and if the Vols expect to have success on that side of the football then it will start with his play in the secondary.
Aaron Beasley (LB #24) – Beasley is second on the team in tackles with 44 on the season, just a few shy of Trevon Flowers' total. The senior from Franklin, Georgia will be critical in Tennessee's defensive success against the Dawgs. Tennessee's defense and especially the linebacking core was a question coming into the season, but players like Beasley have provided stability and production for the defense.