Watch a fullscreen slideshow (opens in new tab)
HERE
.
These photos can be viewed, downloaded
HERE
.
In the Dawgs' 30-6 win over the Dores' on Saturday, Georgia had 10 penalties for 117 yards. Of those, six were on the defense for 75 yards. Junior Walker Grant said he and his fellow outside linebackers needed to clean up the mistakes they made in game one versus Vanderbilt, namely those penalties.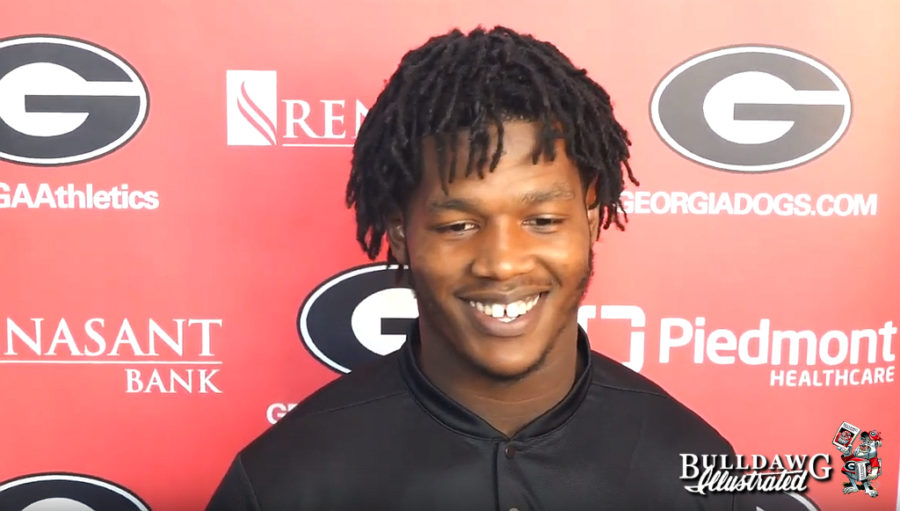 "From our room, I just want all of us to work on our techniques and our eyes and our discipline as a team. The childish and foolish penalties— we don't need those," said Grant. "All they do is hurt you at the end of the game. We're just trying to clean up all those penalties."
You can listen to Walter Grant's full interview by clicking on the below video.