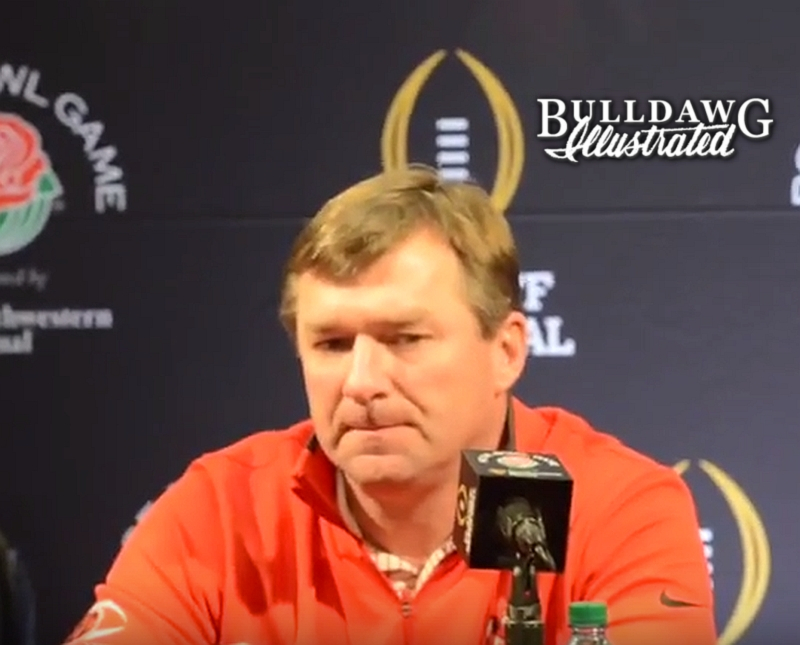 The 2019-2020 season marks the 6th Edition of the College Football Playoff. In the first five seasons the Playoff has crowned a worthy champion but also consistently left out quality football teams. Playoff expansion is coming and hopefully when it does the powers that be will allow common sense rule the day.
Why We Need Expansion
There are two common sense reasons:
First, there are 129 teams in FBS. Now, five years into the Playoffs there have been 20 spots open for teams to qualify and 4 teams have taken 14 of the 20 available spots available and only 10 total teams have appeared in the Playoffs.
Alabama – 5
Clemson – 4
Oklahoma – 3
Ohio State – 2
Six Schools – 1
Second, in the Playoff Semifinals, the average margin of victory is 21.4 points. Only one Semifinal game has been decided by less than a touchdown (UGA v. Oklahoma in 2018 Rose Bowl). In the eight team format the "pretenders" would be exposed in the quarterfinals leading to more competitive semifinal matchups.
Who is Eligible for the Playoffs
First and foremost, the Playoff should never expand beyond eight teams.  Any more than eight teams and it greatly diminishes the importance of the greatest regular season in all of sports.  
In this format, all Power Five schools must play 10 Power Five opponents and 2 Group of Five opponents in the regular season to be eligible for the Playoffs. Power Five programs playing FCS opponents should be a relic of the past.
The Conference Champion from each Power Five conference receives an automatic bid for the Playoffs as long as they finish the regular season with no more than 2 losses. If a Power Five conference has three or more losses the automatic bid for the conference is rescinded and becomes an additional At-Large bid. For example, in 2018 the PAC-12 would not have received an automatic bid with Washington being a three loss conference champion. However, they could still be considered for an At-Large bid.
There are a minimum of two At-Large bids for Power Five teams each season. To be eligible for an At-Large bid a school must have no more than three losses.
There is one At-Large bid reserved for the highest ranked Group of Five team if they are in the Top 10 of the Playoff Committee's final rankings and have 1-loss or fewer. If no team is eligible this bid is rescinded and becomes an additional At-Large bid for a Power Five team.
2018 – A Case Study
#1 – Alabama (SEC Auto) v. # 8 UCF (G5 At-Large)
The UCF Golden Knights get their chance to prove they belong in a Playoff setting against the gold standard of college football – the Alabama Crimson Tide.
#2 – Clemson (ACC Auto) v. #7 Michigan (P5 At-Large)
Clemson faces a full strength Michigan team that would have had Rashan Gary, Devin Bush and Karan Higdon on the field instead of sitting out a meaningless Bowl Game.
#3 – Notre Dame (P5 At-Large) v. #6 Ohio State (BIG 10 Auto)
A classic match between two of college footballs blue blood programs.
#4 – Oklahoma (BIG 12 Auto) v. #5 Georgia (P5 At-Large)
A rematch of the best Playoff Semifinal game from only a season before.
After the 1st Round of the Playoffs you re-seed. For arguments sake let's say that Alabama, Clemson, Ohio State and Georgia won in the quarterfinals. The semifinal matchups would be:
#1 – Alabama v. #4 Ohio State
#2 – Clemson v. #3 Georgia
Those two games would have undoubtedly been infinitely more competitive than the matchups we saw in the 2019 semifinals.
It seems so simple but will likely be made infinitely more complicated by the power brokers in the room and the often inept NCAA.