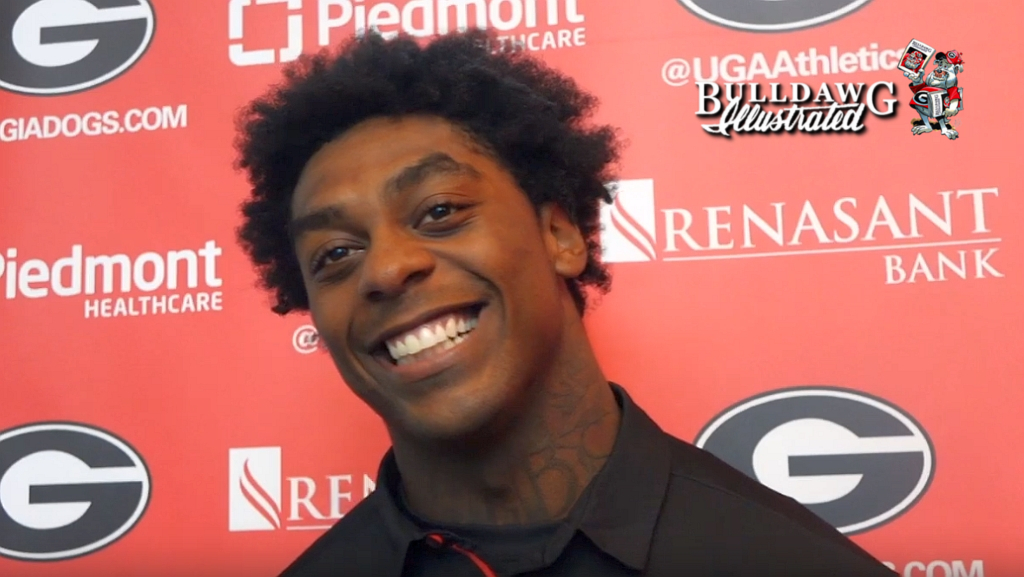 On Wednesday after practice, inside linebacker Tae Crowder fielded questions from the media in UGA's Butts-Mehre Heritage Hall. The senior talked some Dawgs' defense addressing his head coach's comment about a lot of work still needing to be done in Kirby Smart's Tuesday press conference.
"No, not close," said Kirby. "We were extremely sloppy in the last game, and you know, it's sad, because you guys control the noise. But when you watch that tape, there's a lot more concern. Tackling, gap fits, if you went to a coach and said 'Watch this game,' they would come in and say, 'That is atrocious, tackling, fits, eye discipline, leverage, blockers.' But walking around, whistling past the graveyard that everything is fine, and we're just OK, and we've got good defensive numbers—that's not the case when you watch the true integrity of it."
"Yeah, we just always stress to never get comfortable and don't relax," said Crowder. "We always want to go to the doctor and see what we can fix."
Watch a fullscreen slideshow
HERE
.
Click
HERE
for our mobile photo app.
These photos can be viewed, downloaded
HERE
.
Crowder added, "It's just something like dealing with fundamentally. We just want to get back to doing the small things and get fundamentally sound as a defense."
The last two games have seen the Georgia football be tested with a home loss to SEC East rival South Carolina a couple of weeks ago and then a rainy and windy homecoming versus Kentucky this past Saturday where the fans expressed their displeasure with "boos." Crowder said the team has to continue to come together and "go to work" even when their backs are against the wall and they are facing adversity.
"I feel like we always come together as a team. We stick together, we push each other," said Crowder. We come back each week and go to work. We just have to help each other as a team and we grow from that."