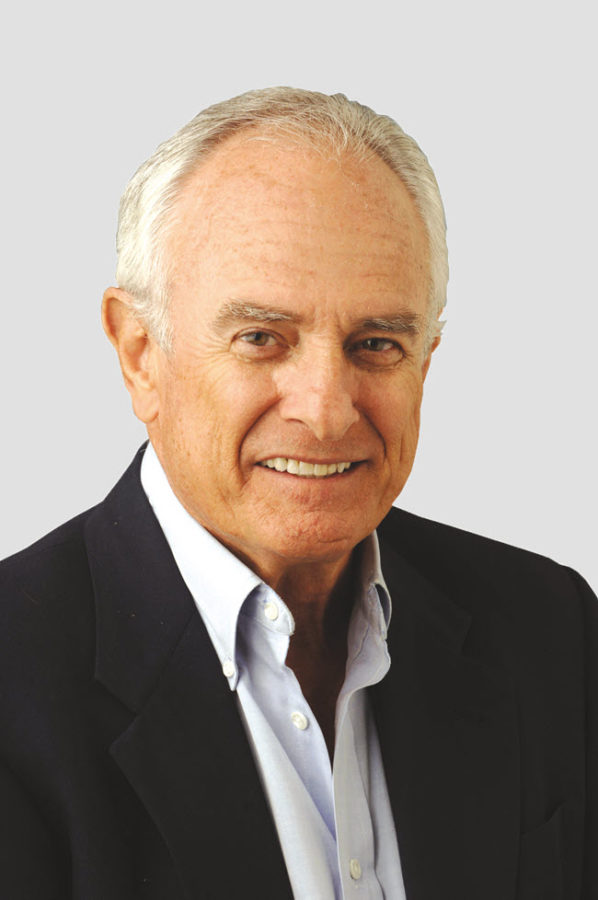 No graduate enjoyed being a Bulldog football letterman and alumnus more than Fred E. Farah
The 1950s were not good to incumbent coach Wallace Butts. The once proud Bulldogs fell on hard times. However, the Cinderella 1959 season resulted in the Bulldogs grabbing the SEC title for the fourth time under Butts and playing Missouri in the Orange Bowl.
There were many illuminating vignettes and sidebars to that glorious championship year, which is always the way it is. It was still the one-platoon era in which players had to play both offense and defense. This led to most schools developing two teams to allow for the most propitious substitution plan.
The basic rule, for example, required that a player coming off the field, say, early in the first quarter, could not reenter until the second quarter of the game. The two quarterbacks for the Bulldogs were Charley Britt and Fran Tarkenton, hence the terminology became, Britt's team and Tarkenton's team. They were considered co-equals, co-starters, although Britt's team, because of its defensive acumen, usually started most of the games. However, with the canny Tarkenton, his team was the one Butts chose to take the field, when the Bulldogs defeated Auburn in Athens in the comeback thriller which has been lionized for the ages, 14-13.
It was Charley Britt Day in Jacksonville, however, in 1959. He returned an interception 100 yards for a score, threw a touchdown pass to Gorden Kelley for another score and chased down sprinter Bobby Joe Green at the Georgia goal line. The Bulldogs followed with a goal line stand, keeping Florida out of the end zone, a turning point on the afternoon.
A member of the Georgia team was a grateful son of Jacksonville, named Fred Farah. He was a native of Jordan, born in the West Bank, which has often been in the news for years, regarding the Arab-Israeli conflict. He emigrated to Jacksonville with his family when he was about to begin grade school.
Learning English in the streets of Jacksonville, Freddy was not exposed to the rules of grammar early on and had difficulty with English in Athens, which would eventually become his last hurdle for graduation. Composing the required themes was a monumental challenge for this down lineman who became one of the most passionate of Bulldogs.
While he spoke English without an accent, he was flummoxed by his English 101 and 102 courses. To graduate, he had to write passing themes, which eventually came about. Fortunately, I was able to help. With access to a typewriter in the Journalism School, I typed out themes for him, and he copied them in his handwriting to submit to the teacher. It worked, and he earned his treasured degree.
Coming from the "old country," a degree was a paramount objective for him. My recollection is that he was the first in his family to earn a college degree. Other than family, the three things that meant the most to him was earning a football scholarship, graduating from Georgia and becoming an American citizen.
A lack of speed meant that he didn't make any headlines while matriculating in Athens, but when he lettered in 1960, no player who wore the Red and Black, was prouder. He loved being recognized as a Georgia football letterman.
He became a friend of Vince Dooley and gloried in the Bulldog coach's noteworthy success in the annual matchup with Florida in Jacksonville.
His was an immigration story that made you appreciate that the American dream is not exclusive for those born here. His earning a scholarship to play football and obtain a degree in return forever resonated with his parents and family.
Unfortunately, there was a history of heart disease in his heritage. His father and his brothers died at young ages, but Freddy was the beneficiary of the modern open-heart surgery procedure. The first surgery was a success but he needed a second one. There were complications, and in the end, his body was not strong enough for him get the medical treatment he needed to survive.
I will always remember Freddy for his fierce loyalty to his alma mater, and the pure joy he gained from experiencing a Bulldog victory in the old Gator Bowl. When he was first invited to dress out for home games Between the Hedges, it was a milestone moment for him.
Last week, when I crossed the St. John's river on the way to the beaches, I recalled the good times of Georgia's trips to Jacksonville with appreciation for a Middle-Eastern born boy who became connected to a college education via athletic scholarship opportunity.
No graduate enjoyed being a Bulldog football letterman and alumnus more than Fred E. Farah.