There are no ground rules for being a local hero, but the perfect model for that appellation in the Golden Isles would be Murray Poole, the long-time sports editor of The Brunswick News and contributing writer for Bulldawg Illustrated.
Murray is retiring after 54 years, leaving a void in press boxes and on sidelines throughout the state of Georgia.
The hometown paper, unless there are shenanigans suspected among the local politicians or at the sheriff's office, wants to celebrate the good things in the community. Weddings, church socials, overachievers at the local school and the Rotary Club all get top billing from the official organ of the town and county. That is why so many across the country are regretting the decline in newspapers which are being forced to shut down because of economic challenge.
Nothing gets greater priority in local papers than the sports teams that feature a football halfback who might make it big at the state university—in Murray's case, the University of Georgia. Or a local who can throw a fastball with enough speed to get the attention of the big league scouts—in Murray's case, Adam Wainwright who went from the hometown Atlanta Braves to World Series fame with the St. Louis Cardinals. Or a golfer who cavorts with major champions such as Jack Nicklaus and Tiger Woods—in Murray's case, Davis Love Jr. who won the PGA Championship in 1997 and twice won the Players Championship.
This confirms that wearing the sports editor's hat at his newspaper for nearly a half-century has given Murray an opportunity that few small-town purveyors of the written word could ever imagine. On his own, he once sniffed out an opportunity to interview Mickey Mantle, when the former Yankee great happened to visit St. Simons Island.
Mantle, burned by the New York press corps so often, was never charitable to media types; he didn't like them, he didn't cavort with them and he downright despised them so it was not out of the ordinary that he gave Murray a back-of-the-hand welcome upon being introduced.
What Mantle didn't know was that Murray was not motivated to write about any of the great Yankee centerfielder's bedroom encounters or the infamous brawl at the Copacabana or any of the numerous other times when the slugger's intake of alcohol caused him to resort to conduct-becoming-an-inebriated superstar.
All Murray wanted to do was talk baseball with the legend who happened to be his boyhood idol. He only wanted to attack Mantle with feel-good questions which might have been pedestrian to a New York Times reporter, but perfect for Murray who wrote positive things about everybody.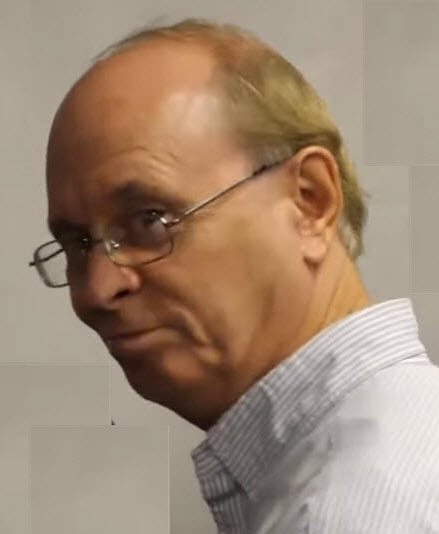 That is what Murray Poole has done in a distinguished career of promoting hometown heroes and those who provided him with a connection to countless columns and features. In his time, Murray was the MVP of his community. He made a lot of kids and their parents feel good.
Murray was the kind of guy who wrote about the hits. He would never have gloried in a player's errors. He swooned to Herschel's dynamic touchdown runs off tackle, never dramatizing his fumbles, which fortunately were few and far between.
In his sports writing life, Murray was not always interviewing superstars and moments which brought impactful headlines and hosannas for teams which won championships—he was there for Friday Night Lights, even when the hometown team was going nowhere at the end of the season. When it was brutally hot in September, he was there just like he was when November's aggravating chill made it challenging to type out his thoughts on a portable, manual typewriter. The players had to measure up when the conditions were uncomfortable. So, he expected himself to fulfill his role the same as the competitors on the field.
He was there for Little League games, he was there for women's basketball games and softball tournaments. He not only wrote sports—his first love as a newspaperman—he knew the value of long hours, crafting his story and grabbing a fast-food burger on the way home well past midnight, only to rise early the next morning and put the sports pages together for the afternoon edition of The Brunswick News. He was and is the consummate newspaperman. If he had been paid overtime for his career, he could move into a house on the beach at Sea Island.
His life was a labor of love. The best friends of small-town newspapermen are not stockbrokers. Small town writers don't vacation at Acapulco, but they enjoy the fulfillment of celebrating the greenest kid on the team, making a play that helps his team win a big game or a championship. Sportswriters, like Murray, don't get to cover the U. S. Open at Pebble Beach (even though he was at Pinehurst for Payne Stewart's memorable victory over Phil Michelson), but they don't fret about that. Covering Glynn Academy's golf team in a region tournament in Waycross got his undivided attention. The coaches knew he was a fair and supportive reporter. The kids knew he wanted them to succeed. Their families were taken by his glowing praise of their offspring in print. Murray was an invaluable ambassador for the newspaper.
For 40 years, Murray paid tribute to the teams that he covered. The players, from those who never rose above B-team status to the Love's, the Wainwright's and the Willie McClendon's who were always happy to see Murray come around. They knew he would write with a thumbs-up bent. He would bring sunshine to a cloudy day. He would give of himself to make a player's day in print.
For over four decades, Murray Poole didn't just write about the teams and players in the Golden Isles. He enjoyed a partnership with them. He was as much of a member of the team as those he wrote about.