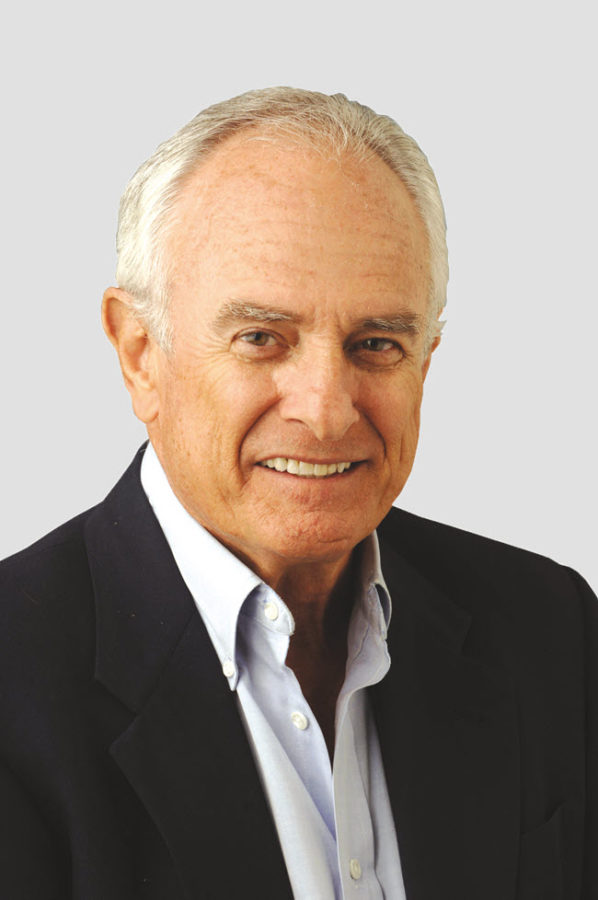 In the late seventies, I began helping Johnson County High School with its football awards banquet, mainly providing an assist with securing speakers for the annual dinner.
In the spring of 1977, I asked Ray Goff, who had led the Bulldogs to the 1976 Southeastern Conference championship and was one of the most popular personalities in the state, to take the two-hour ride to Wrightsville from Athens to speak.
As an aside, this is something that could not be done today. Current rules would not allow for such a perk. Even though I am not a coach, the fact that I am attached to a college football program precludes one from doing anything such as the aforementioned for a high school. No college athletic representative is allowed to participate in any booster club activities.
This rule has been in place for some time, but Georgia still gets requests for autographed footballs for fundraisers from high school boosters who are often taken aback when you tell them that coaches are not allowed to become involved with any fund-raising effort. "You mean, a coach can't sign a football for our little old struggling high school?" The answer is always, "Nope!"
Ray even got paid. His honorarium was a country cured ham. Ray did a fine job at the banquet, which drew a full house at the school cafeteria. It was a feel-good moment for the community with so many Georgia aficionados attending the banquet and listening to the Bulldog quarterback's message.
It made me proud to help my old high school and to see appreciative fans interact with the Southeastern Conference player of the year. I sat beside a long-time family friend, Ralph Jackson. Ralph was a farmer and Agri-businessman who had enrolled at Georgia several years prior.
As the evening moved along, Ralph pointed to a sturdy, handsome-faced kid at one end of a row of tables and said, "You see that boy down there? Let me tell you, he is going to be some kind of football player. When you get back to Athens, you better tell Coach Dooley to start spending some time recruiting him. His name is Herschel Walker."
Over the years, I have been in many communities across the state when some doting alumnus will tout the best player "we've ever had come out of here." There are times when the athlete is special and there are times when they are not. As they say in the rural countryside which surrounds Wrightsville, a player like Herschel comes along "once in a blue moon." Actually, it was more definitive than that. A millennium might be more appropriate, at least when you consider his remarkable combination of power and speed.
Well, I did as I always did in those days, I told the assistant coaches about my conversation with Ralph Jackson. They began chiding me about Wrightsville and its Class A football program—the lowest classification in the state. "Do y'all play football down there?" they laughed. When Herschel ran a 9.7-second hundred-yard dash in spring track competition a few weeks later, they all lit out for Wrightsville. That included Mike Cavan, running backs coach, who did a masterful job recruiting the player whom many say is the greatest running back in college football history.
It has been fun through the years to brag about Herschel and I having the same hometown, one of the smallest towns in the state. Wrightsville has a population of 3,616. The big event is a Fourth of July festival. Wikipedia notes that there are two notable people from Wrightsville—Herschel and J. Roy Rowland, U. S. Congressman 1983-1995.
Yet everybody knows about Wrightsville, much of it having to do with Herschel's residency and the fact that it is located on state route Highway 15 which runs 346 miles from Folkston near the Florida line to Dillard, just a stone's throw from the North Carolina border. Countless fans travel this highway to see the Bulldogs play every home game weekend.
Herschel has that rock-star appeal, especially in his home state. When you consider that, even now, he could jog a mile through downtown Athens with alacrity, but it would take him a couple of hours, or more, to walk any distance where there is a Red and Black constituency. Georgia people still love Herschel. They always flock to him wherever he goes—with their cell phone cameras and autograph pens poised to claim a memorable moment with No. 34.
He has to avoid crowds because of his enduring popularity, but he is patient and accommodating. He will pause for photo ops and will sign his name as long as he can manage the time.
With Notre Dame coming to the hedges this weekend, Herschel's presence will electrify those Bulldogs aficionados who get a glimpse of him. It will be overwhelming for those who come within arm's length.
It will be a time for reminiscing about New-Year's-day 1981 at the Superdome in New Orleans when Georgia confirmed its national championship season with a 17-10 victory over Notre Dame in the Sugar Bowl.
The essence of Herschel Walker in that game come forth, front and center. He dislocated his right shoulder on the 2nd play from scrimmage. He came to the sideline and Dr. Butch Mulherin snapped it back in place. With a performance, akin to what might expect from Superman, he took 34 snaps into the teeth of the Irish defense, gaining 150 net yards and leading his team to victory.
Who out there does not agree that Herschel is one of the greatest running backs in the history of the game? Some suggest, as previously mentioned, he was the greatest of all time. Certainly, a case can be made that he was the most durable—based on his Sugar Bowl performance alone.
Not as fabled as Red Grange's six touchdowns against Michigan in 1924 or as epic as the Four Horsemen in Notre Dame's upset of Army a couple of weeks later. It wasn't a Hail Mary as was Dough Flutie's one play in the Orange Bowl over the Miami Hurricanes in 1988. It wasn't Barry Sanders rushing 44 times for 332 yards to set the one-game rushing record in Tokyo in the Coca Cola classic in 1988.
But, it could well be the greatest performance in history when you consider that the National Championship was on the line and Herschel stayed in the game when mere mortals would have been on the trainer's table in the locker room. Then he played like the All-American he was, never flinching and never throwing in the towel. You can't convince me that this was not the greatest college performance ever.