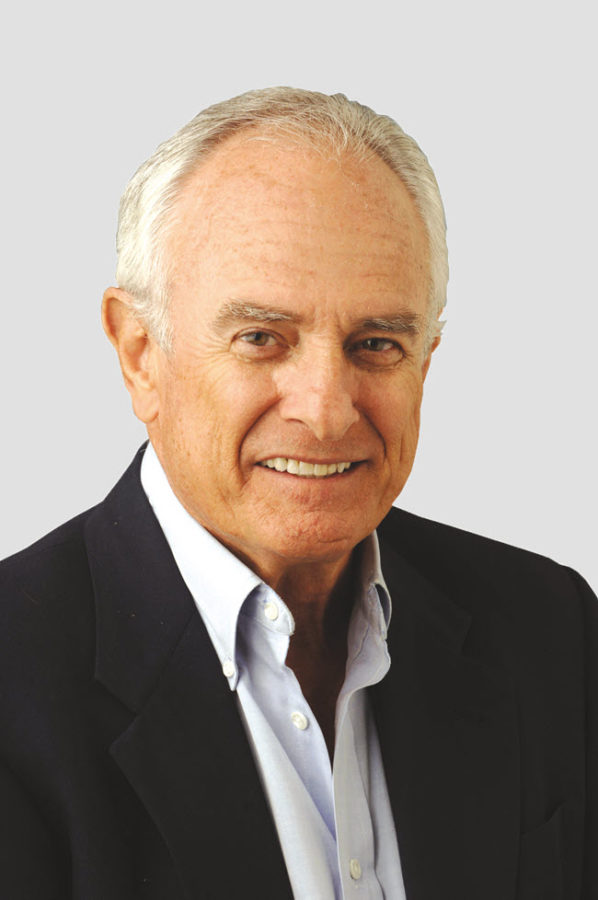 There are many sides to Vince Joseph Dooley, who will forever see his name on the façade of Georgia' football stadium—for which he can be credited with expanding a gem of a layout at the foot of Lumpkin Street into one of the finest in intercollegiate football.
Sanford Stadium has long been a beautiful place, dating back to 1929 when it was built on two hillsides with its playing field installed over a benign stream known as Tanyard Creek.
The original stadium, with no construction posts to hinder any views, has been tastefully expanded to where its natural beauty has never been compromised. The west end has remained open to the campus, a long-time priority with decision-makers with each construction phase.
Dooley was the visionary architect for all expansions which took place over six decades. By establishing a winning tradition early on, season ticket sales and attendant contributions enabled Georgia to emerge from a red ink hangover to a solvency that would open the door to a championship way of life for the UGA athletic program. Eventually, Vince would become athletic director which bode well for all Bulldog teams. He was especially far-sighted when it came to women's athletics. He partnered with innovation and tradition. He was resourceful and enterprising.
He was well respected on campus, auditing classes and developing a rapport with professors and researchers, particularly those whose disciplines were history and landscape architecture.
With a deep and abiding penchant for research, he became an advocate of the library and led a fund-drive than brought in significant funding for the library. He became the epitome of the well-rounded man which brought about compatibility with some of UGA's elite faculty.
Books and flowers, research and exercise—he has always been active with an inquiring mind, seeking to learn new things and meeting interesting and successful people. One of his abiding interests was fishing which was only natural. After all, he grew up just a few blocks from the Mobile River in his hometown.
When he was settled in at Georgia, he quickly took note of the fact that he had hired the consummate outdoorsman in John Donaldson, his backfield coach who grew up in Jesup fishing the Altamaha River and also often journeyed to Shellman Bluff on the Georgia coast. If the fish were biting, John would find them. Vince appreciated John's predilection for running the football and filling up his cooler with bass and trout from the intercostal creeks and rivers which were less than an hour from his home.
Vince always appreciated John's hospitality. Catch a mess of fish, clean your bounty and accommodate John's wife Anne with the central staple for dinner. An exceptional cook, Anne would add dishes like potatoes, corn-on-the-cobb, hushpuppies, and a crispy salad. John would always say a blessing and then a good time would be enjoyed by all.
There was football talk—one just couldn't be in that setting with that topic not coming up. Without any prodding, John would recall beating Valdosta in Valdosta in the prime of the career of the Wildcat's legendary coach, Wright Bazemore. One-minute John is recalling the details of a consequential first down or a touchdown and the next his memory of boating a fish that almost got away. All the while, Vince is grinning and soaking in the lore of John's stories.
You could see in Vince's body language that he was enraptured by those conversations with John. He appreciated John's appreciation for fundamental football; he appreciated John's love of the outdoors and his honoring the principles of sportsmanship and fair play.
I doubt that Vince has ever experienced a mutual admiration society with any of his assistants as he did with John. Beyond the things they had in common, John had the greatest respect for Vince in that he was a man of his word. "If Vince gave you his word," John would say, "you could take it to the bank."
With an appreciation of old school mores, John never carped about anything in Vince's makeup. He never found fault, he respected that Vince was the head coach and that he was a damn good one.
Amid all the tumult and shouting this weekend as Georgia officially names the field for Vince Dooley, there will be tributes, endless recall of big games, big moments and signature honors. All well-deserved, and I will think about all that, but I also enjoy recall of the times away from competition in the life of VJD.
When those times took place on the Georgia coast, nothing could be more fulfilling than a fishing outing with "Jesup John." I am sure his great friend and confidante would agree.
Vince the outdoorsman and historian is as interesting as Vince the coach.