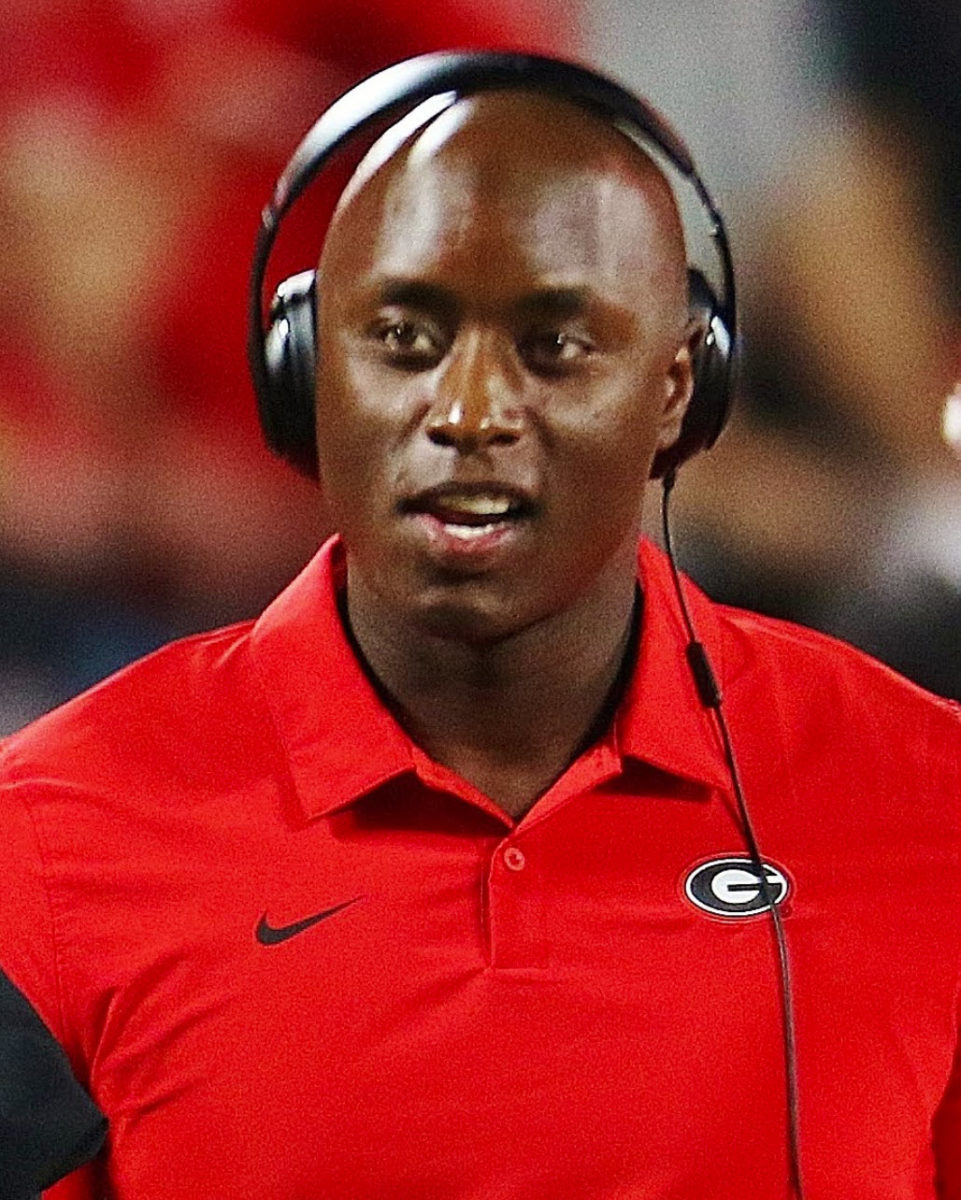 There comes a point in one's life when a true Dawg begins to actually bleed red and black. That came when I was barely three years old. My moment was on September 3, 2005. Despite my younger sister being born two days prior, my dad took me to the first game of the 2005 season against Boise State, leaving my newborn sister and my mom in the hospital. Poor choice, maybe. Great outcome, undoubtedly. DJ Shockley threw for six touchdowns and the Dawgs took a 48-13 win. Little did I know, 16 years later I would interview the man who was a huge part of my defining Dawg moment. This is two-time SEC Champion DJ Shockley, a hero of mine.
Advantages and disadvantages of being coached by your dad in high school
My dad wanted to make sure he was not showing favoritism, so he was extra hard on me. He never wanted rumors spreading about him giving me the starting job because I was his son. He was just really tough on me; however, he was calling my plays, so we would get off practice, and we would go study film. He wanted me to know everything that was coming my way. In addition, he went to colleges all around, watched their film, and brought back their game plans and plays to me. Because of him, I knew how to read college defenses before I even got to college.
Recruiting journey
I will be honest with you, I got recruited by everyone in the country, but my decision came down to Florida State, North Carolina, and Georgia. North Carolina's facilities were unbelievable, and I loved their campus. At the time of my recruitment, Coach (Richt) was with Florida State recruiting me. Then, he came to Georgia, and I really wanted to play for him. He had coached Chris Weinke, Charlie Ward, two Heisman Trophy winners. They were different styled quarterbacks, so I felt Coach Richt could groom me into the player I wanted to become.
Describing Athens
It is a true college town. It is the perfect marriage between a city and college. It isn't some big city with too much going on, but it is just enough to keep it entertaining. To have one of the top public universities alongside a beautiful town, there really is nothing better.
Lessons learned from David Greene and sitting behind him
Stay ready so you don't have to get ready. It was my mantra; I was always one play away. I never looked at myself like I was the backup. I prepared in practice, in film, in the classroom, in games like I was the starter. I remember doing extra work at practice. 'Greenie' and I always had competitions in practice, and whatever he did I wanted to do two times more and two times better. When it was my turn, my teammates knew "this guy is ready."
Transfer rumors and what made you stay in Athens
I was gone! I was so out of here! There were a few factors that brought me back though. First, Coach Richt. Second, I'm a Georgia kid born and raised, and I knew a degree from this university would create a network of connections that I could only get here. Finally, I had something to prove. I wanted to prove to my teammates, to my coaches, to Dawg Nation that I could be the starting quarterback for the University of Georgia.
Underdog mentality
We were underdogs all season. They projected us to finish third in the SEC East since we had lost Greenie, Thomas Davis, and a bunch of great players. We got to the SEC Championship despite what everyone said and thought we deserved a little respect. Everyone still thought we were a push over, so we took that and said, "they can talk the talk, but they gotta walk the walk." We definitely used the underdog mentality to our advantage."
Favorite sports movie
Remember the Titans or The Program.
Lunch with anyone in the world
I tell you, I wouldn't have lunch, but I would play 18 holes of golf with President Obama. He loves golf, I love golf; he loves sports, I love sports. He has obviously had one heck of a journey, so it would be cool to pick his brain and hear his thoughts."
Advice for sports broadcasting
Do everything you can to put yourself out there. When I began in this profession, I tried everything. From reporting my nephew's little league games to commentating high school football games. I treated it like my playing days … it is all about reps and practice.
Your new position as Georgia's sideline analyst
I am just excited to be right there and watch the team that is so special to me. Having a front row seat and getting to talk about them is a dream. The last few years I have had to be unbiased with the SEC Network, but now I can be a voice for the home team.
Your role model
My dad. From little league to now, he has taught me everything I need to know about life. He has always been that rock to fall back on in any situation throughout life.
Predictions for the 2021 season
I don't know where the national championship is, and I don't know who we will play against, but we will be there. As we all know, you just gotta get to the dance, and once you're there, anything can happen.